For a player who has spent his entire career playing at the top in League of Legends like Faker, it's not too difficult for him to understand the champions. Even Faker himself once revealed that he carefully read every patch note of Riot for each version. This not only helps Faker understand the strengths and weaknesses of each champion, but even with the champions he doesn't often use (purely from other lanes), Faker is knowledgeable enough to be able to deal with them every time he encounters them in matches. fight.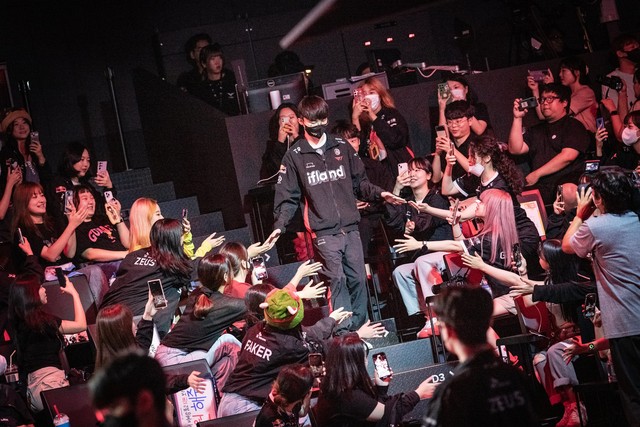 Faker was impressive against KT in the playoffs
As recently, when reviewing the match between T1 and KT Rolster a few days ago, the audience was extremely surprised to witness the "200 IQ" handling phase of T1's Mid lane. The situation happened in the early game, around the 9th minute. At that time, Faker and his T1 teammates staged a counter-gank of 3 KT members near the Messenger cave area. But Faker was attacked by Kiin and his remaining health was very low.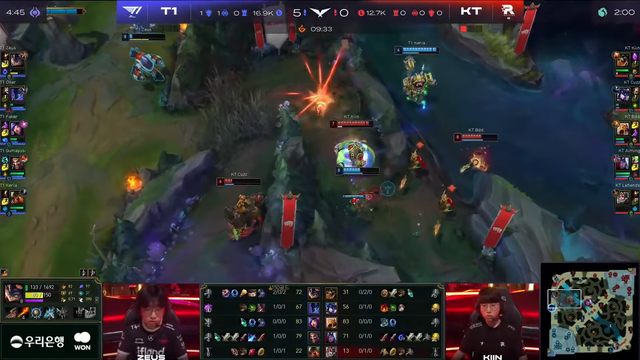 He was attacked when he and T1 surrounded KT members in Top lane
Immediately, Neeko in Faker's hand transformed into a soldier. For those who don't know, as soon as Neeko transforms, she will recover some health, but it is worth mentioning that Faker transforms into a minion to reduce the hitbox (Neeko's is 65 while that of minions is 48). Not only did this help Faker survive, but he also made a beautiful Flower Explosion, helping T1 take down Cuzz.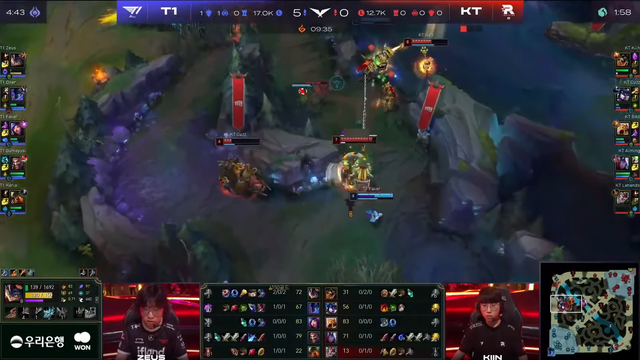 Faker quickly transformed into a soldier and then defeated Cuzz
Many viewers think that it takes a person who is extremely knowledgeable about the champion to be able to calculate and perform skills in such a flash situation. In addition, many people expressed admiration for Faker's composure in a stressful situation. But someone also mentioned a previous opinion of CuVee in 2021, when the former Gen.G star admitted that Faker was the most perfect person for general Neeko.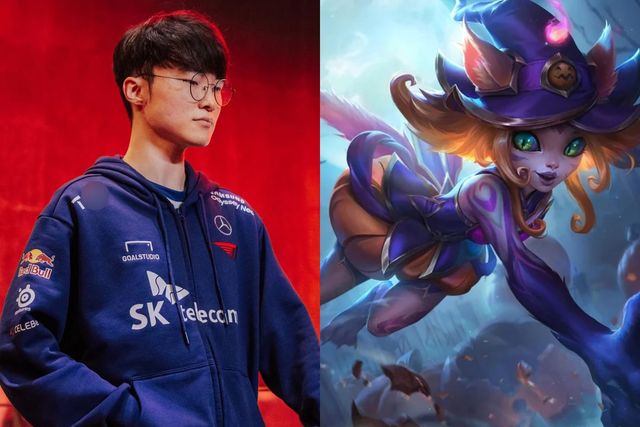 Faker is extremely knowledgeable about Neeko
Faker in the present may no longer react fast enough to perform the "sad" skill combos as before. But obviously, his bravery, experience and understanding of League of Legends are still very useful and thanks to these things, T1 after Faker's return quickly returned to the position of an LCK champion candidate.