The loss to Gen.G was the 3rd loss out of 4 domestic finals that T1 attended, counting from Spring 2022 until now. If you include MSI and Worlds, T1 has lost a total of 5/6 finals – an achievement that is sure to be forgotten by anyone. Even if you can argue that, T1 is still excellent and they just lost to a better team but for a big team like T1, failure is failure. And each loss cannot be excused, but can only learn from experience, receive criticism and try harder next time.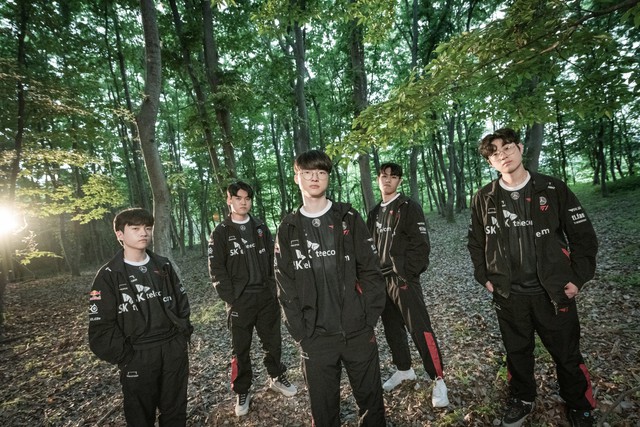 T1 lost the match against Gen.G but fans still have an optimistic view
But for many people, the fact that T1 lost to Gen.G is actually, on the positive side, something to be happy about. One argument was made: "Honestly, I don't want to see Faker or T1 win 5 games with 5 uses of Azir. Better to lose, but T1 shows bold play with a familiar basis. As you can see, Gen.G banned Azir for 3 games and T1 lost enough. Azir or any other meta champion could be banned. I expect Faker to dare to test new champions, or picks. choose more mutations".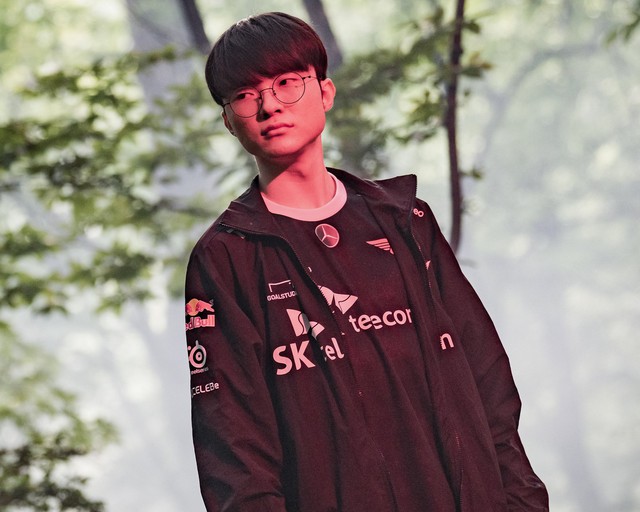 Faker had to constantly use Azir and when he was banned, he was also somewhat disabled
Indeed, originally considered a "meta-creative" team, T1 in recent times has often been "nailed" to certain choices. Like Faker as an example when he constantly had to use Azir or Zoe. As soon as Azir is banned (like 3 games against Gen.G), Faker is immediately disabled.
This is very bad, especially when just banning 1 or 2 champions can cause a team to fail. In the international arena, strong teams from the LPL or LEC certainly do not ignore these weaknesses of T1. This loss will probably force the T1 Coaching Board to seriously study newer champion bets, and at the same time force the players to play bolder. In a sense, the T1 players will benefit as they have to change and improve towards the 2023 World Championship. And in fact, every time they fail at the domestic tournament, T1 has performed quite impressively at Worlds. international tournaments followed, except for MSI 2023 when JDG and BLG were both too strong.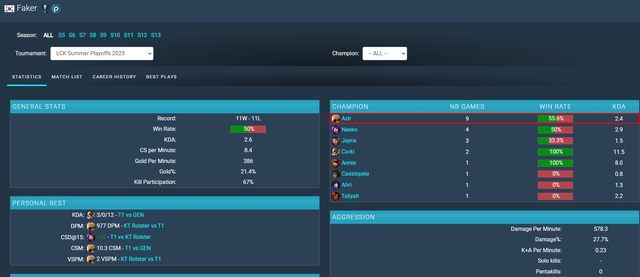 Faker played Azir 9 games, in playoffs alone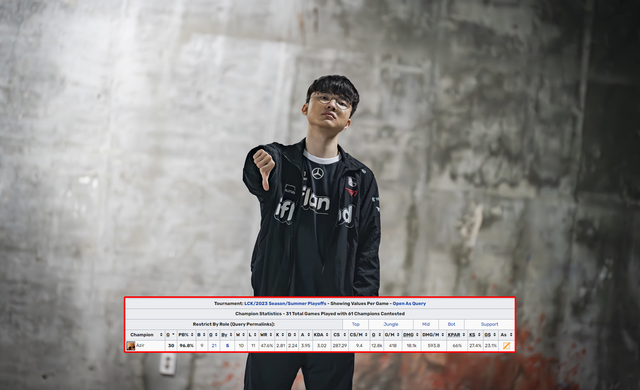 During the playoffs, Azir was only used 21 times
Failure, in a way, will bring lessons and experiences. T1 has lost to Gen.G and strong names like JD Gaming or Bilibili Gaming in the past time. The ropes of experience have probably drawn enough, and T1 needs to show that they really know how to come back and win the title rather than the innocuous statements and consecutive mistakes of the past.