Entering the winning bracket match against Gen.G, T1 is having a huge advantage when morale is high after two consecutive victories. Notably, one of them was against KT Rolster – a powerful team that topped the group after the group stage of the LCK Summer 2023 ended. Moreover, T1 also has a great motivation: if they win against Gen.G, it will not only be a place in the grand finals of the LCK tournament but also a place to go straight to the 2023 World Finals, thereby helping T1 delete the "can't attend Worlds held at home" class.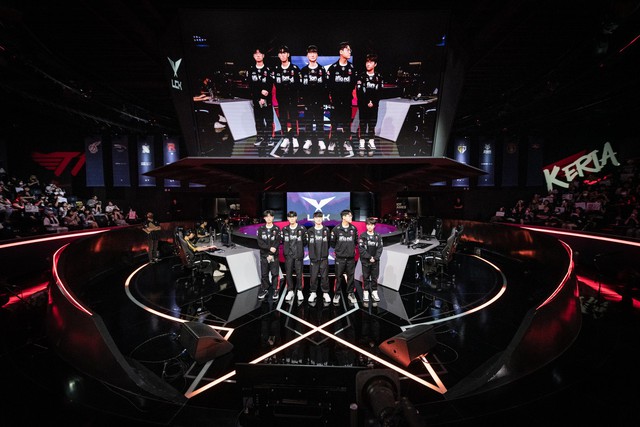 T1 almost had the opportunity to win a place in the finals of the LCK Summer 2023 as well as an early ticket to the 2023 World Championship.
Worth mentioning, T1 was very close to its goal, after taking a 2-1 lead with a win in game 3. Even seeing how T1 overwhelmed and destroyed Gen.G, many viewers believed it. that the winning bracket final will only need 4 games. But in the end, Gen.G was the team that smiled and left LoL Park. T1's defeat this time is not due to their loss compared to the opponent. Many viewers frankly: "Gen.G is good, but T1 also lost by itself".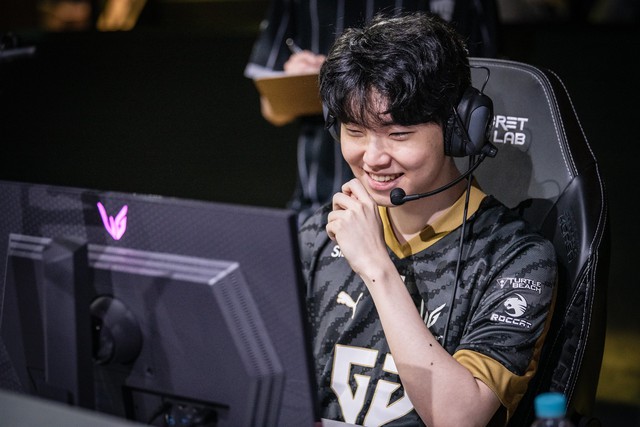 But Gen.G is the team that gets the smile at the end of the game
The evidence given is that T1 had a "joke" choice when giving Vayne to Gumayusi. Even though Vayne is a champion that hits harder, it's very difficult to operate in the current meta, when the early and mid game are the hottest stages. T1 had to pay the price for their pick, when Gen.G also had a "strange" pick to Gangplank. But importantly, Gangplank is a champion that can impact from a distance while Vayne cannot.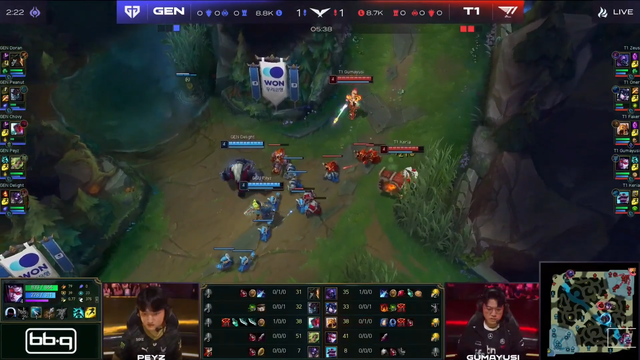 Gumayusi's choice of Vayne didn't work in game 4
Even T1 fans are confused with the choice of Vayne from T1 for Gunner Gumayusi. Even though the ADC picks were actually banned, in the last two rounds, T1 didn't let Gumayusi use Lucian (the champion that helped defeat KT) or Aphelios (the meta champion). Meanwhile, Keria also only uses Braum – a champion only has resistance, lacks mobility. One opinion said: "T1 was too confident when using Vayne. Gen.G lineup was strong from start to finish, especially Zeri. While T1 had to divide resources too much and Gumayusi didn't have too many effects. used in early combat." Someone even repeated the same mistake because of the subjectivity that caused T1 to fail at Worlds 2022.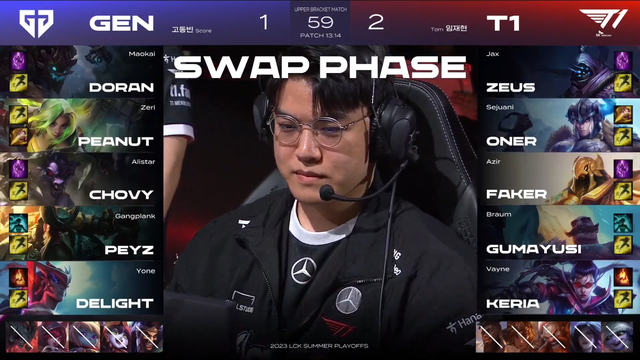 Taking risks together, but Gen.G's Gangplank is clearly more effective when it comes to teamfights from afar
But surely, T1 has learned many lessons in this match. They still have 1 match left to correct their mistake and complete their goal. Of course, on the condition that T1 must play more focused, as well as avoid ineffective bans and picks like in the last match against Gen.G.