Before the friendly match between the Korean and Vietnamese League of Legends teams took place, many viewers judged this to be an unequal encounter. The reason comes from the fact that the Korean team possesses world-class and experienced stars. Therefore, the failure of the Vietnamese League of Legends team against Korean opponents was predicted.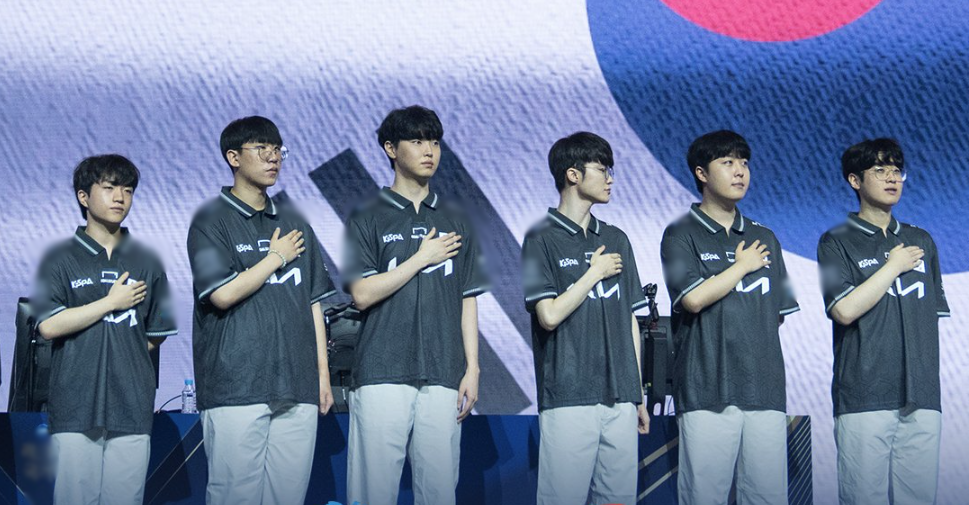 Korean players are all world-class stars
Even, the home team still showed some positive points despite being defeated by the opponent in a "heart-to-heart" manner. The first is that the Vietnamese players did not suffer a mental breakdown after the recent defeat. They still showed optimism and sportsmanship when having extremely fun interactions with the Korean players after the match.
The Vietnamese team was not mentally depressed after the loss and still had exchanges with the Korean side
Furthermore, the audience also pointed out that the Vietnamese League of Legends team made remarkable efforts when having to fight against too strong opponents. The Vietnamese boys played well, keeping the match balanced in the first 10 minutes of game 1. The Vietnamese team was even rated higher than a famous team in Europe, MAD Lions (MAD). ) when they don't have to suffer a "crushing" defeat like them.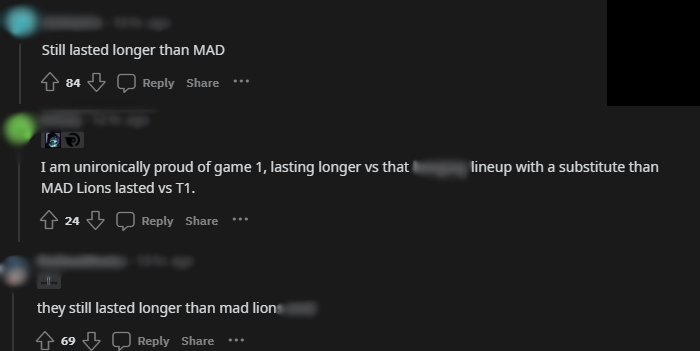 The international community appreciates the Vietnamese team more than MAD when they did not lose as quickly as this team at MSI 2023.
Remember at MSI 2023, MAD lost to T1 in the qualifying round after only 16 minutes and 47 seconds. Meanwhile, the Vietnamese team had more fierce resistance and only lost to Korea after 17 minutes and 35 seconds. It is important to know that MAD's loss was much more severe because it took place at the official tournament, MSI. While the Vietnamese team only failed in one friendly match.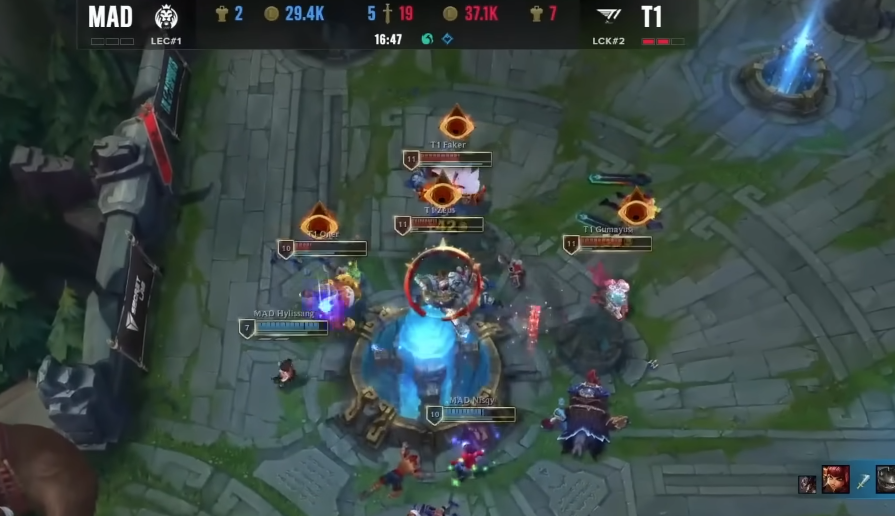 Fortunately, the Vietnamese team did not repeat MAD's defeat after only 16 minutes and 47 seconds
In short, although they could not win the recent friendly match, the Vietnamese team still showed positive points. Having a friendly match with a strong team like Korea is an extremely good training opportunity for Vietnamese boys. Hopefully they can learn valuable lessons from the recent match and compete successfully in the upcoming ASIAD.