At the present time, in less than 24 hours, the Quarterfinals series of the 2023 World Final will officially begin. BeryL's draws have brought about "great battles between China and Korea" that promise to be extremely attractive. In particular, for teams like T1 or KT Rolster, their opponents in front will be extremely difficult. No one is sure what will happen and of course, it is very possible that the outcome of the match will be decided by the players' moments of genius.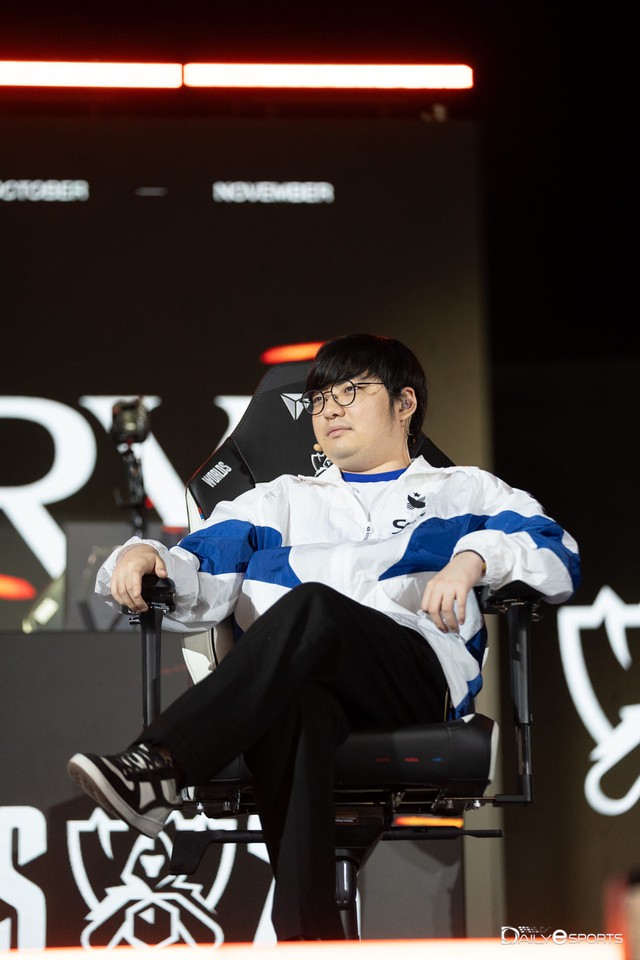 BeryL's draws have brought very attractive matches in the Quarterfinals
Recently, LPL audiences pointed out the 5 players with the best performances at the Swiss round of the 2023 World Championship. Accordingly, the 5 selected players include Bin (Top Lane) – Kanavi (Jungle) – Knight (Mid Lane) – GALA (Gunner) – Keria (Support). It can be seen that Keria is the only Korean player on the list. Of course, this list immediately received countless discontent from international audiences. Most of them target the 4 main damage positions in the team.

The best team of the Swiss round voted by LPL audiences
According to the arguments, except for Keria, all four remaining players either haven't really played "max ping" or have performed too poorly compared to their teammates or opponents. For example, Bin when he could only be described with two words "harmless" in the match against T1. Meanwhile, Kanavi had a performance that could be called a "disaster" in the match against Team BDS until the entire JDG team woke up and won against their opponent. Many viewers even think that for the Swiss round alone, Oner/Peanut is even more worthy than Kanavi.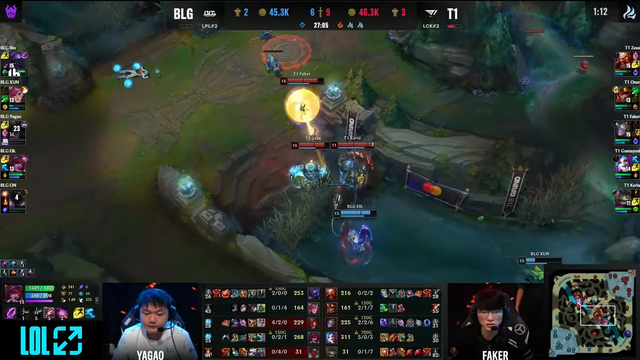 Bin did not play better than Zeus in the match against T1
Of these 4 positions, only GALA is the part that receives the most mixed opinions. Because, the former RNG star played really hard, especially in the match LNG lost to JDG or LNG won against KT Rolster. Some viewers even pointed out: "Isn't the LPL side ashamed to make such choices?".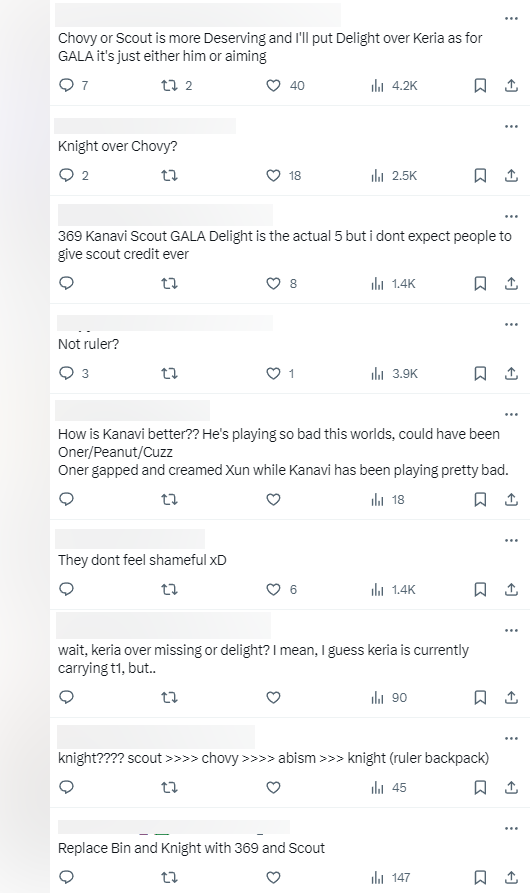 The audience argued about the positions
In fact, in the Swiss round alone, except for Keria and GALA, the remaining players have not had truly impressive performances. Of course, they will still have a journey ahead to prove. But clearly, the fact that the LPL audience is somewhat "biased" towards these stars is really unreasonable and the incident is still causing controversy in the international League of Legends community.