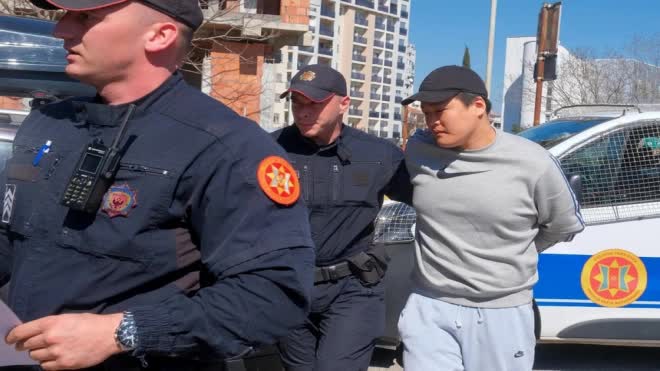 Do Kwon has been the subject of intense hounding by the US and South Korea in recent months. Currently, Kwon is facing charges in several countries for his key role in the $60 billion collapse of digital company Terraform Labs and Terra (LUNA).
The search for Kwon ended after he was arrested by Montenegrin police at Podgorica airport on March 23. Footage released today by journalist Isabel Hunter shows the founder of Terra leaving the Montegegro court in handcuffs.
In addition to Kwon, the video also shows Terraform CFO Hang Chang-Joon, who was also escorted out of the Montenegro courthouse in handcuffs.
Last May, Kwon was accused by South Korean financial officials of breaking the law regarding the collapse of TerraUSD and Luna.
Kwon is facing a lot of financial law violations in many countries. After Kwon was arrested in Montenegro, the Korean government immediately sent a number of prosecutors to Montenegro to pressure Kwon to return home. Meanwhile, the New York Southern District Attorney's office said it also wants to extradite Kwon to the US to stand trial on eight fraud charges.