According to Indian media reports, the incident happened at about 10:30 pm on April 24, 8-year-old girl Adithiasree from Thrissur, Kerala, India, was lying in bed and watching cartoons on her phone. Suddenly, there was a loud explosion on the phone.
The explosion was so loud that even nearby neighbors panicked and ran over to ask. After regaining her composure, Adithyasree's grandmother rushed into her room and discovered that Adi's face and right hand had been severely damaged, she was unconscious, lying in a pool of blood.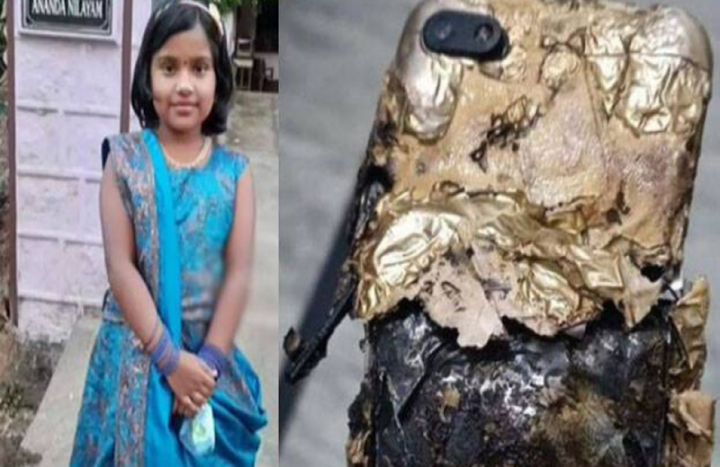 Despite being taken to the emergency hospital as quickly as possible, in the end, Adithiasree still did not survive, passing away in the mourning and shock of everyone.
According to relatives of Adithyasree, at the time of the incident, only her grandmother and baby Adithiasree were at home. Adithiasree loves to watch cartoons, so after school she often lies in bed using her phone. Each time of quick use, a few hours or almost a whole day.
Through preliminary investigation, the police agency determined that the cause of the phone explosion was suspected by the girl using the phone for a long time, causing the battery to overheat and then explode. It is known that this phone was bought by Adithiasree's uncle 3 years ago and the battery has been replaced for 3 months, it is not clear whether the new battery is genuine or not.
Source: Sohu