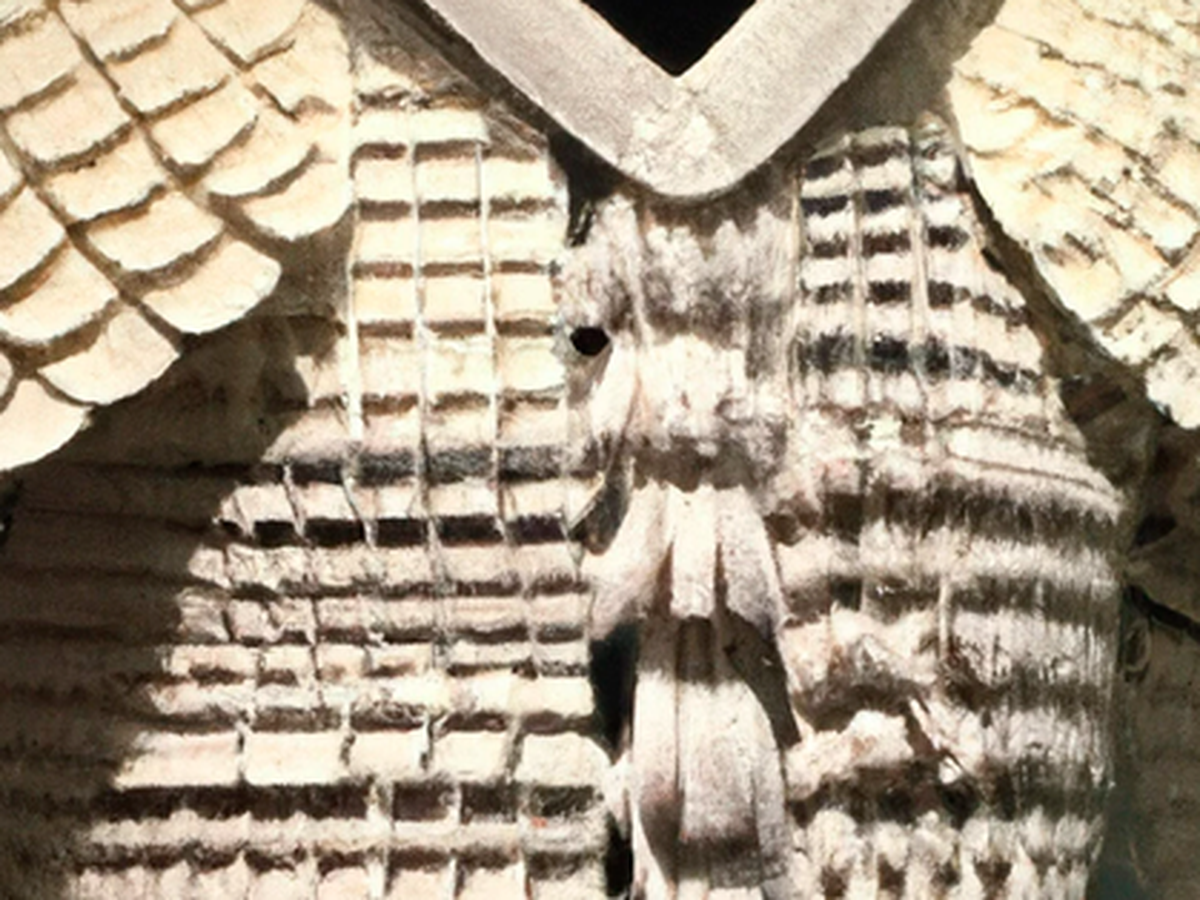 The ancient Chinese preferred to use paper armor instead of iron or steel. (Photo: Sohu)
Any country that has ever fought a war surely makes armor very important. In wars, armor is an indispensable part to protect soldiers when fighting against the lethality of weapons. They are designed to be simple or sophisticated, depending on the level of technical and technological development of civilizations. Many people believe that armor made from iron or steel is safe. But, the ancient Chinese did not think so, they thought that paper armor was the best choice.
According to Ancient Origins, the inventor of papermaking was the eunuch Thai Luan. The book "Later Han Thu – Thai Luan Story" states: "From ancient times, most of the writing was written on bamboo cards, some people wrote on silk, so it was called just (paper). Silk is expensive and bamboo cards are heavy, not convenient for humans. Thai Luan immediately came up with the idea of ​​​​using tree bark, hemp, old cloth and fishing nets to make paper." Thanks to the merits of Thai Luan, papermaking techniques and materials have been constantly developed through the dynasties, in which, most especially, the use of paper to make armor.
Paper armor is mentioned a lot in old Chinese history books. (Photo: Sohu)
Surprisingly, silk and paper armors are also mentioned in many ancient records. In the historical book Qi Ky Ha – Dong Don Hau mentioned, paper armor was used in the time of Emperor Xuanzong. At that time, in addition to iron armor, other types were made from cloth, silk, wood. In the Tang Dynasty, the armor of soldiers was not only strong and solid, but also had to ensure the element of splendor and beauty. Even many armor sets are painted with patterns and painted with gold vermilion.
Paper armor began to be used on a large scale in the Tang and Song dynasties. Later, it became one of the standard armor of the Song and Ming armies with more than 30,000 sets used each time. In historical documents, it is recorded that many local officials wrote to exchange 100 sets of iron armor for 50 sets of high-class paper armor. So what are the advantages of paper armor?
The paper armor of the Ming army was made of extremely flexible paper, three inches thick, each square was nailed with four nails, and arrows or guns were difficult to penetrate. (Photo: Sohu)
The inventor of paper armor was Xu Shang, a warlord of the Tang Dynasty. Unfortunately, not much is known about how Tu Shang's paper armor was made. Only "New Tang Dynasty" says: "Arrows can't penetrate paper armor." In the records of the military manual of the Ming Dynasty, paper armor had sleeves and a hat made of cotton, paper, and rattan. Or in "Wu Bei Chi" and "Treatise on Army Preparedness" in 1621, naval commander Mao Yuanyi explained that for soldiers in the south "the best option for infantry is to paper armor, mixed with various silks and fabrics". Qing Dynasty records favor Korean paper because of its toughness.
In the records of soldiers in Anhui province, famous for its paper production, paper armor was made of triangular scales. They are made of 10-15 layers of paper made from the bark of the mulberry tree. In addition, they are also impregnated with turpentine and some other resins. The paper armor of the Ming army was again made of extremely flexible, lightweight paper that was processed and pounded until softened, three inches thick, each square was studded with four nails, which made arrows or bullets difficult to penetrate.
Discovery's MythBusters channel has conducted many experiments to test the protective ability of paper armor. (Photo: Discovery's MythBusters)
From that information, Discovery's MythBusters channel conducted many experiments to test the protective ability of paper armor. During testing, the program team created two types of paper armor. One is impregnated with turpentine, the other is not. The paper used to make the armor was about 13mm thick. The experts then tried a variety of weapons to practice on the armor, including 18th century swords, pistols and 19th century revolvers. They were surprised by the armor. Paper can resist arrows and swords more effectively than steel and iron armor.
The experiment tested the protective ability of paper armor.
Source: Ancient Origins.