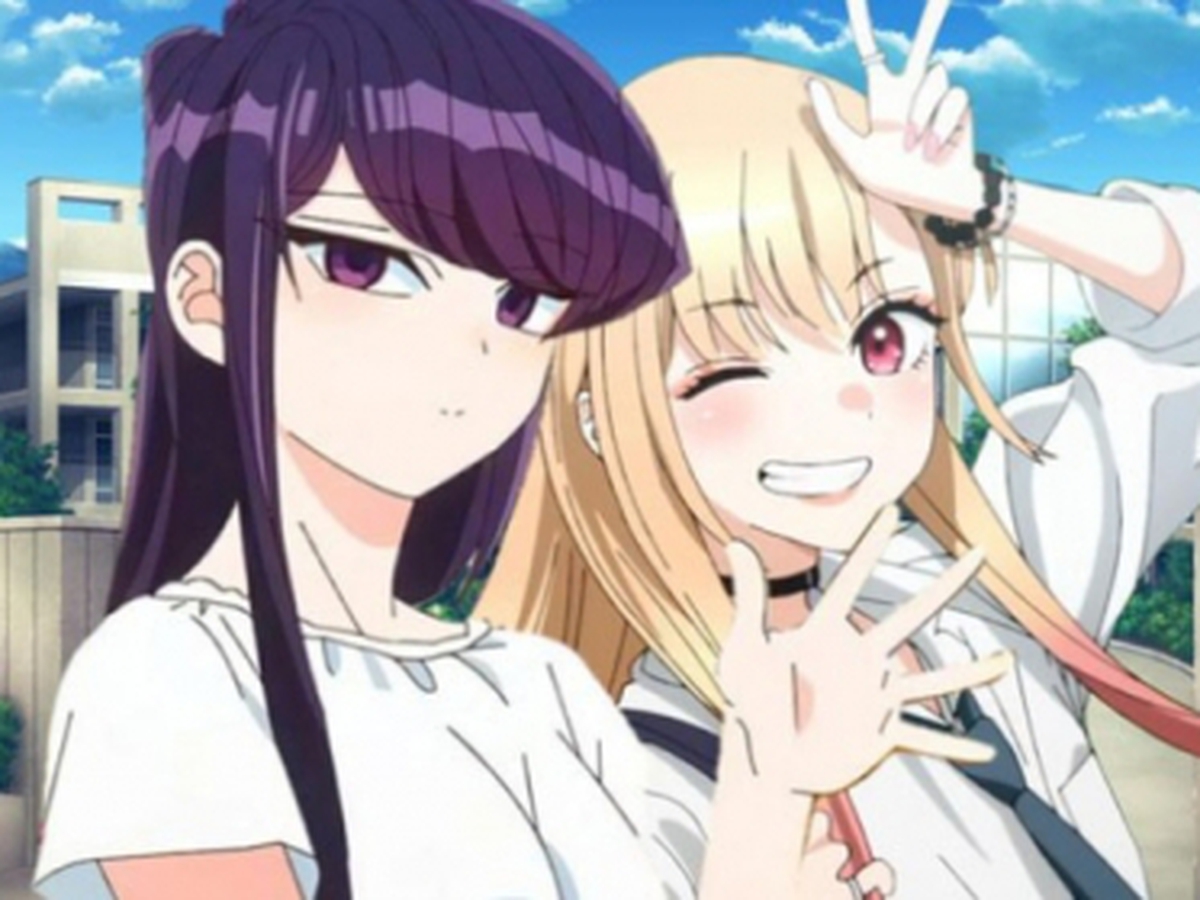 The anime world is full of adorable characters that captivate fans. In recent times, two female protagonists have stood out in particular. They are Marin Kitagawa of Sono Bisque Doll wa Koi wo Suru and Shouko Komi of Komi-san wa, Komyushou desu . The two girls attracted great attention from the fan community and set a new standard for popularity.
It all started when an image was circulated on social networks, comparing the number of people who added these two characters to their "Favorites" list on the MyAnimeList platform. At that time, Marin Kitagawa was listed with 8,448 votes, with Shouko Komi next with 8,191 votes. These numbers are truly impressive, reflecting the love fans have for these characters.
Fans voted their favorites for the two characters Marin Kitagawa and Shouko Komi
But what makes this story even more interesting is that the above data is somewhat outdated. Since then, Marin Kitagawa has increased her popularity, now surpassing 20,000 votes on her "Favorites" list. This puts her far ahead of Shouko Komi in this interesting popularity race.
Marin Kitagawa has won the hearts of fans thanks to her unique personality and dedication to cosplay. Her creative and charismatic personality made her an unforgettable character.
Marin's number of votes far surpassed Komi's
On the other hand, Shouko Komi has conquered fans thanks to her efforts to overcome social anxiety. Her touching story and search for true friendship have made her a symbol of empathy and perseverance.
Both girls proved to be exceptional examples of characters that resonated with audiences. Their growing popularity is a testament to creators' ability to develop authentic, likable characters capable of connecting with fans on a personal level.
Some comments from fans about Marin Kitagawa and Shouko Komi:
– I think in real life the two will be great friends.
– I don't understand why they are so high on the popularity list.
– Sometimes I wonder, do people like Marin more because of her personality or because of her fan service?
– I don't know why but I really don't like Marin, I can't stand her. I think it's because her anime has a lot of fan service and that alone makes her stand out.
– I keep seeing posts of these two girls being compared, why is that? I mean they don't have anything similar, I don't understand what's going on.