In the Naruto world, Anbu is one of the most important organizations in each ninja village. The ninjas of this organization receive orders directly from their village's Kage. Anbu members protect villages from unique threats, carry out highly dangerous missions in enemy territory, and engage extremely powerful ninjas. They are also responsible for carrying out assassinations, tracking, monitoring, and hunting down a deserted ninja.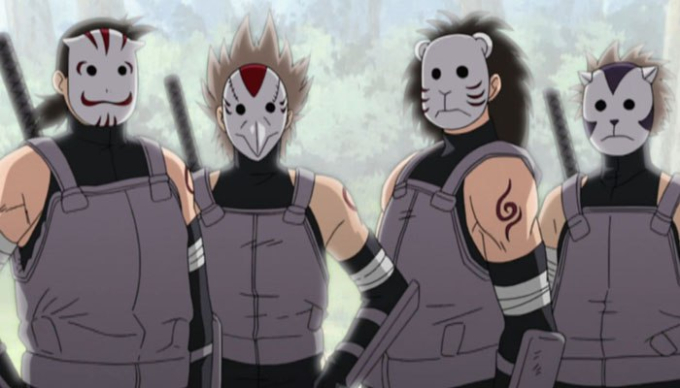 Anbu members often wear porcelain animal masks to hide their identities.
Although Anbu is famous throughout the ninja world, the identities of the shinobi within this organization are often unknown. They do not use real names but use code names, and always wear masks to hide their true identities.
Anbu often work in teams formed by mission requirements to ensure maximum success. The shinobi in the Anbu are personally selected by the Kage, they are chosen for their special skills and individual abilities. Therefore, the nature of each Anbu is that they are extremely excellent ninjas, most of the elite ninjas of the villages are involved with Anbu.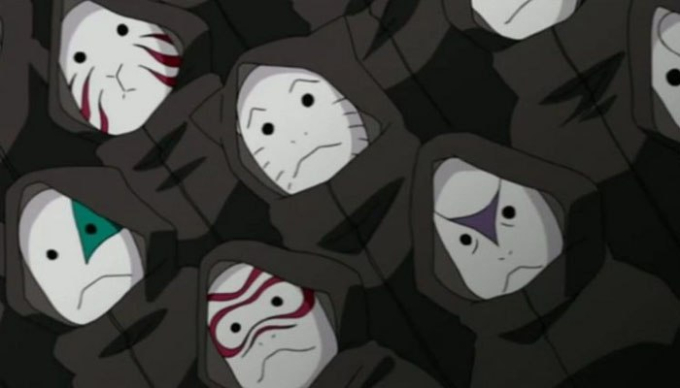 Anbu members are all elite ninjas of each village.
However, a question that is still very popular today among Naruto fans is about the meaning of the name "Anbu".
The answer is actually quite simple and makes a little more sense to those who know Japanese. Anbu is actually the abbreviation for Special Tactics and Assassination Team. In Japanese, the pronunciation of the organization is Ansatsu Senjutsu Tokushu Butai, Anbu is the abbreviation taken from the first two letters of the first and last words.
Furthermore, Anbu means "Dark Side" or "Dark Side". This is literally what this organization does in the Naruto universe.