As the earliest tournament held in the professional League of Legends village, the 2023 LPL Summer also attracted great attention from fans. According to the tournament schedule, it is likely that the LoL team of billions of people will not participate in the ASIAD Warm-Up Round. Therefore, the 2023 LPL Summer will be an opportunity to evaluate the strength of this region before two important tournaments at the end of the year.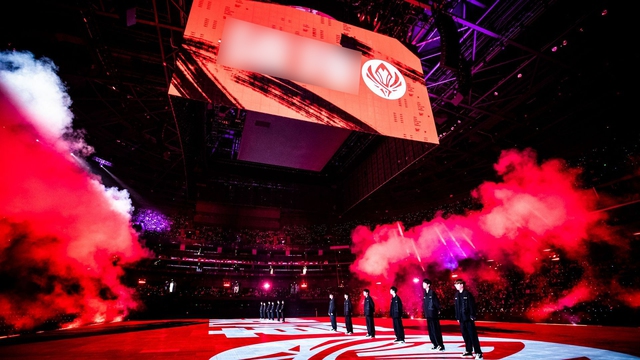 LPL Summer 2023 is the earliest tournament to be held
One of the most notable matches recently was the confrontation between Edward Gaming (EDG) and Top Esports (TES). Notably, in game 2 of this match, Meiko's Rakan encountered a rare error. As usual, when Rakan uses W – Majestic Appearance, there will be a bright circle marking Rakan's destination and this champion can dash to that point and knock up enemies (if any).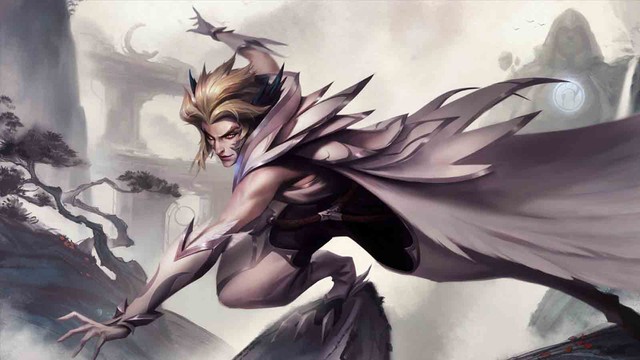 An error related to Rakan occurred during the EDG – TES match
However, Meiko's Rakan was unable to dash even though the marker appeared and even activated the skill's knock-up visual effect. Because she couldn't pass through, Meiko was defeated in that situation. Immediately, the match had to be halted and was only resumed when it was adjusted back to the time before Rakan was killed.
According to experts, this is a very rare error in Rakan. Even those who regularly check for bugs or test League of Legends champions rarely encounter this case. Many commented that it was an unlucky situation for Meiko, but it also seemed to signal a bad day for EDG. The reason is because after that, TES came back and won 2-1.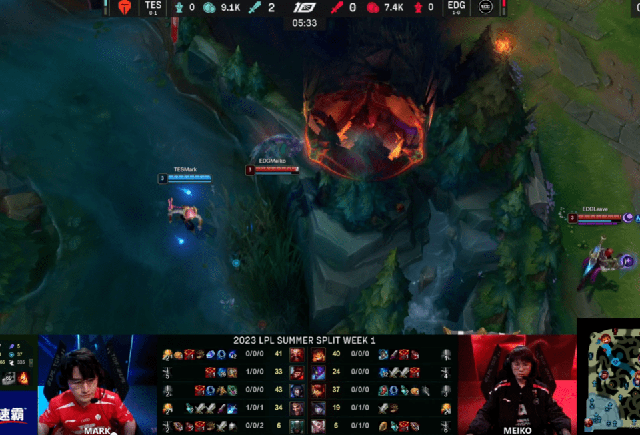 This is a very rare bug related to general Rakan
This makes the series of days of not being able to win TES in an official match of EDG to continue. The last time that the 2021 World Finals champion won TES was from March 2019. In particular, with JackeyLove alone, EDG has never been able to win against a team with this player, whether he is wearing Invictus Gaming or Top Esports.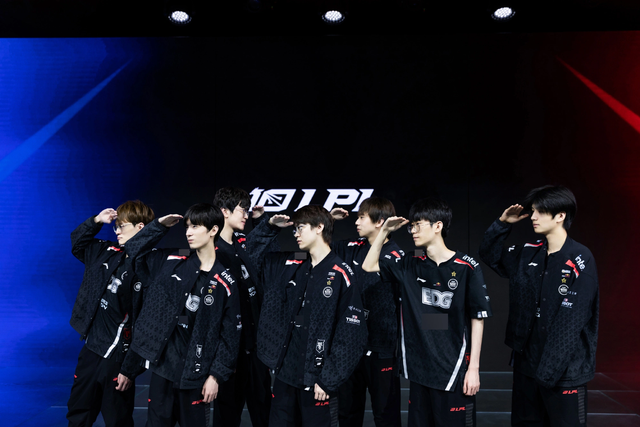 EDG's losing streak against TES continues
Some teams have already started to show strength in the 2023 LPL Summer. However, there will not be enough grounds to make any judgments and perhaps fans will have to wait a bit longer to really be able to make a decision. The most accurate assessment of the strength of LPL teams this season.