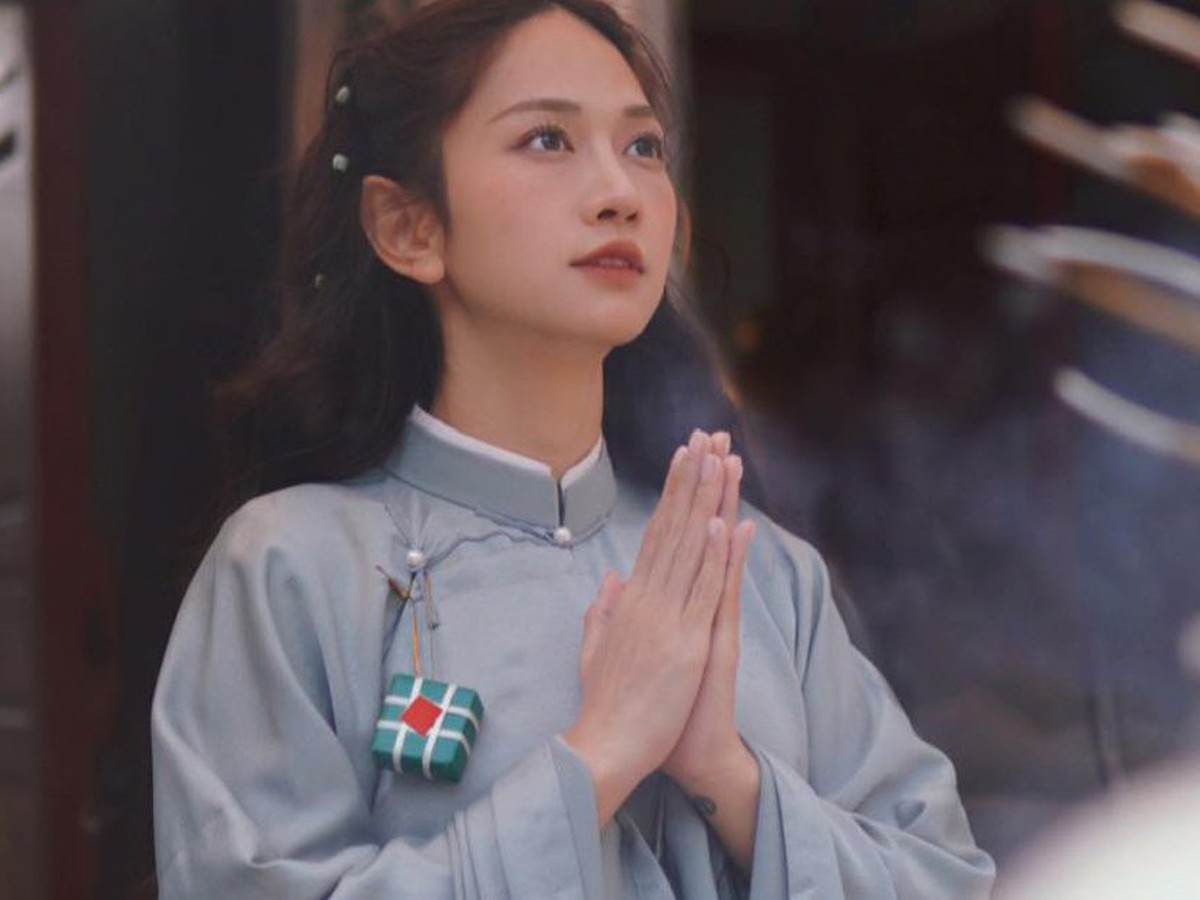 Previously, hot TikToker Le Bong used to be controversial with his temple attire. At that time, she chose a simple brocade set, but the dress had a high thigh slit. When posing for photos, she posed quite offensively, so she received many criticisms from viewers.
This year, the situation is much different. The beauty chooses modest and discreet clothes when entering the sacred place. However, hot TikToker still boldly shows his personality when adding a highlight to the outfit is a small Chung cake-shaped hanging string. Looking at this look of her, people praised her non-stop.
On her personal Facebook page, Le Bong also actively shares pictures of her hometown to celebrate Tet with her extended family. There, she posted many innocent and carefree moments. For the hot girl TikToker, returning home on New Year's Day is a special and memorable memory:
"To be told 'So thin!' chubby or not…
To be praised 'Your grandchildren are so pretty' no matter how messy your hair is…
To get lucky money even though I'm not a kid anymore…
It is to see Grandpa and Grandma, to see the whole family gathered in laughter on the first day of spring."
Going back to her hometown to celebrate Tet is also a rare occasion for this dynamic girl to rest and relax with her family after a year of effort and self-improvement. In 2022, Le Bong bravely tried new fields: Miss Sports contest, modeling, MC… Thereby, fans witnessed her growth in the old year. At the same time, excitedly accompanying Le Bong in 2023 promises to explode.