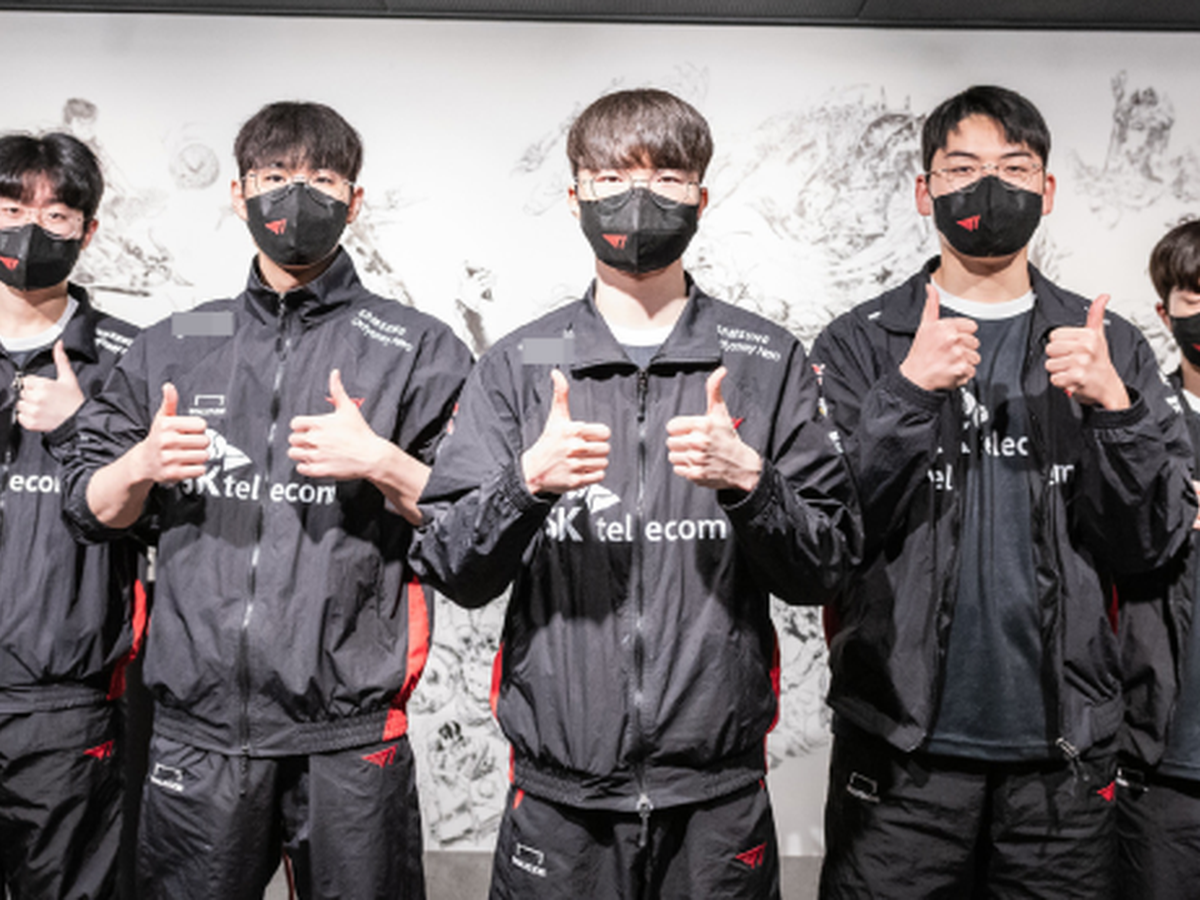 In the match against DRX, T1 had a not too difficult victory with a score of 2-0. However, it would be difficult to say that T1 completely destroyed the "Blue Dragon". Because, game 1 showed that Faker and his teammates also encountered many difficulties. If Zeus doesn't reach the threshold of strength soon, perhaps the match will last even longer.
However, the final match in the first leg of the LCK Spring 2023 T1 has come to an end. And more than a win, maybe T1 has learned many important lessons and formulas for this year's Spring Championship journey.
T1 has learned many lessons after winning DRX – source: LoL Esports
Let Keria be free to create
If in previous seasons, teams in the LCK region tended to follow the prevailing meta, but now, this is the place where many of the most creative playstyles in League of Legends are gathered. Typical are Keria and BeryL. As for Keria, he has an advantage over BeryL when the T1 team gathers excellent players and plays well together. While BeryL is the only member of DRX 2022 left after last year's transfer window.
Therefore, if Keria had to play in the meta without making the most of this player's wide champion pool, it would be extremely unfortunate. Not to mention, the common gameplay according to each update will be studied very carefully by the teams. Therefore, creative choices are really the key to victory for T1.
T1 needs to maximize Keria's creativity, talent and wide champion pool – source: LoL Esports
Distributing resources to both Gumayusi and Zeus
The current gameplay of most teams will revolve around the bot lane as ADC champions have been buffed in recent updates. However, T1 is somewhat stronger than the other teams in that: they have 2 extremely sharp attacks (it will be 4 if Faker and Oner are used to damage and high performance champions). Therefore, T1 will need to maximize the play on both wings.
Typically, in game 1, Zeus showed a great performance and ability to "carry" with general Fiora reaching the threshold of strength early. Even, if T1 hits more daring and more mutant, it is likely that the match will end soon when in less than 20 minutes, Zeus has had the minion stats close to the time, 4 kills and more than 2. equipment (excluding shoes).
Both Zeus (left) and Gumayusi are resource intensive – source: LoL Esports
Don't let the Oner use Resist Jungle
Although I know that the current gameplay revolves around strong jungle champions like Sejuani, Wukong… but this will be a huge waste for Oner and T1. In fact, Oner needs to be used more active champions, dealing damage rather than as a background for teammates.
This can be clearly seen when he completely fails to maximize Sejuani's effectiveness. But when using Nidalee, Oner immediately got himself an MVP (best player) title of game 2.
Using Tanker Jungle champions will waste the Oner's abilities with no effect – source: LoL Esports
Conclude
T1 has never been a team that constrained themselves into the metas of the LoL village. That is the strongest point as well as a powerful weapon that helps Faker and his teammates bring unexpected tactics to the opponent. And perhaps, if T1 still plays effectively, they don't need to stick to their tactics and then get unexpected results.