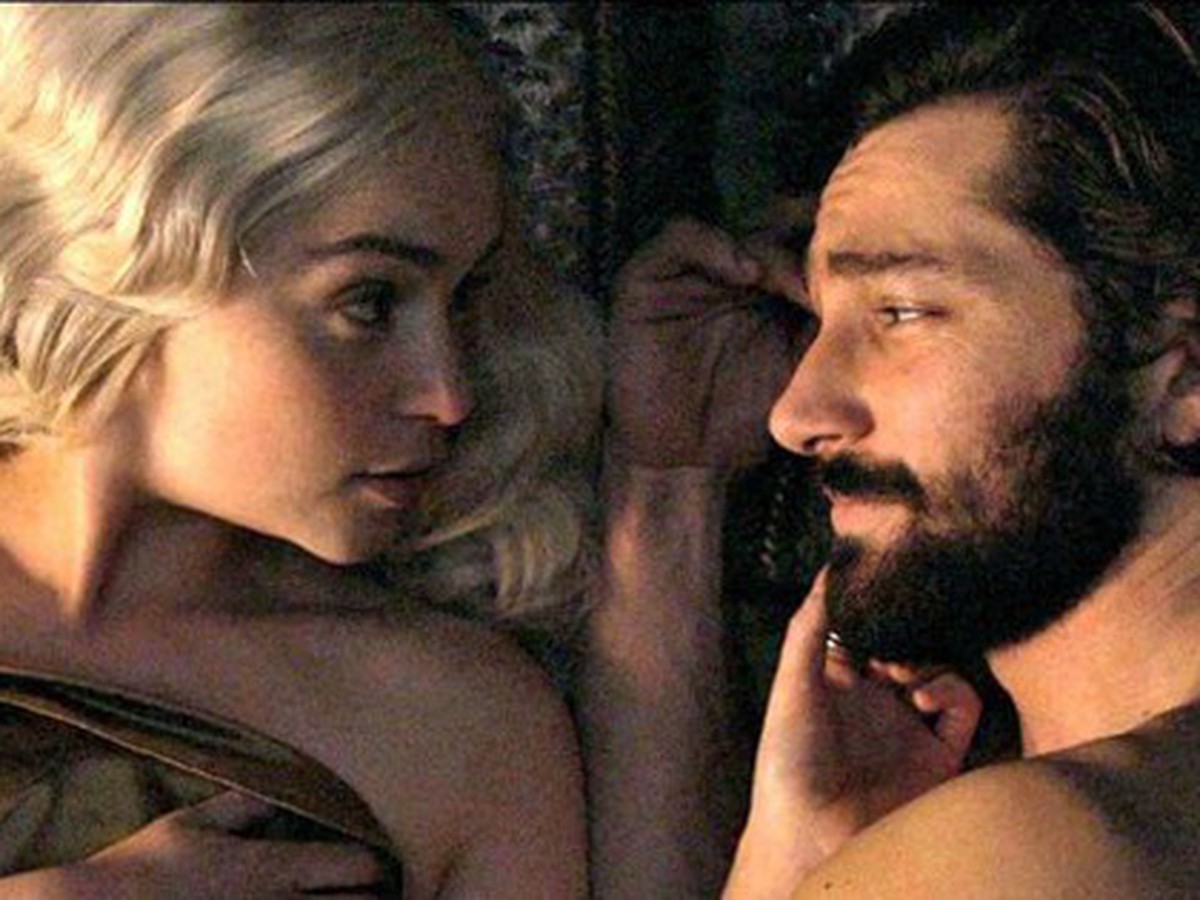 The sex scene is one of Bridgerton's attractions. Photo: Netflix.
Bridgerton
By the time it aired in 2020, Bridgerton quickly became a buzz not only by exploiting themes of love, setting and epic costumes, but also by naked and realistic scenes.
Although set in England in the 1800s, the characters in the film do not seem to be constrained by social stereotypes or principles. They are not afraid to "bed" together while learning how to integrate into society on their journey to find a mate.
In part 1, the main couple, Lady Daphne Bridgerton (played by Phoebe Dynevor) and Duke Hastings, Simon Basset (played by Regé‑Jean Page), there are a total of 9 "bed" scenes and countless sweet hugs and kisses. other. In which, the hottest is the three-minute long series of situations, from the abandoned porch, the bedroom to the book room and then to the riverbank.
The sex scene is significantly reduced in the second part, but it is enough for viewers to "blush".
The side story Queen Charlotte: A Bridgerton Story regains its form when it is full of 18+ scenes such as flirting in the bathtub, same-sex relationships or dying during sex.
Industry tells about the office environment but less time in the office than in bed. Photo: BBC.
Industry
Also released in 2020, Industry focuses on a group of ambitious new graduates working in investment banking in London (UK).
Right from the second episode, the film shocked viewers by the naked nude scenes.
Viewers witnessed the characters take off their underwear and secretly watch porn.
In other episodes, Industry broadcasts scenes of drug use and naked sex scenes.
Games Of Thrones is famous for its many naked scenes. Photo: HBO.
Game Of Thrones
Airing since 2011, Games Of Thrones constantly "attacks" viewers with scenes of sex and bloody violence.
According to statistics, the series has more than 82 hot scenes in 8 seasons, the most in the first season. However, the film still resonated, becoming a popular culture phenomenon.
Game Of Thrones also caused controversy with some violent sex scenes, including the scene where Sansa Stark was raped by Ramsay Bolton on their wedding night and the incestuous relationship between Cersei and Jaime Lannister.
Euphoria is also the "father" of The Idol and the intimate scene is far from "junior". Photo: HBO.
Euphoria
Created by Sam Levinson, Euphoria is also filled with hot scenes like The Idol, but the 2019 film received critical acclaim, far ahead of "juniors".
The series focuses on Rue (Zendaya), a 17-year-old drug addict in recovery, and her classmates.
Right from the first episode, the audience was shown three consecutive sex scenes, including a date scene in the pool, rape, and a group of topless teenagers while viewing leaked erotic photos of an employee. other objects in the movie.
Tim Winter, president of the Parents Television Council, an organization that campaigns against unhealthy content on US television, criticized Euphoria for "openly and intentionally marketing highly objectionable adult sexual content. , violence, profanity and drug use – for adolescents and minors".
Obsession was criticized for exploiting the unethical relationship between father and son's fiancée. Photo: Netflix.
Obsession
When it aired earlier this year, Obsession was marked with a warning due to its naked scenes and not suitable for all ages.
In the film, Richard Armitage plays a surgeon named William who has an illicit relationship with Jay's son's fiancée Anna (Charlie Murphy).
The hot scene that was criticized the most by netizens was William "comforting" himself on the bed in the hotel room that Anna rented during her trip to Paris (France).
Most viewers were shocked by the naked, overly realistic scene. They are also annoyed when the male lead is built with a perverted and immoral image.
Not only that, the film also deals with the BDSM (masochist and masochist) relationship.
Despite containing many sex scenes, Normal People is still appreciated. Photo: BBC.
Normal People
Normal People aired in 2020 and quickly became the BBC's hottest show ever. The film tells the love story spanning many years between two young people Marianne Sheridan (Daisy Edgar-Jones) and Connell Waldron (Paul Mescal) in the context of social decline in Ireland.
Like The Idol, hot scenes are the "specialty" of the film. A total of over 41 minutes of 18+ scenes over the course of 12 episodes.
Despite being complained by some viewers for showing sensitive scenes on television, Normal People is a rare series that has not been "stoned" for being offensive and vulgar. Each "hot" scene has the value of conveying the story and emotions of each character.
Sex/Life is shocking because of the authentic nude scenes of men. Photo: Netflix.
Sex/Life
Sex/Life aired in 2021, revolving around a love triangle between mother of two Billie with her husband Cooper and ex Brad.
Right from the movie title and trailer, viewers can imagine that Sex/Life contains 18+ moments before even watching the movie. However, many people were shocked by the director's "big play".
In a scene in the first season, Brad exposes his most sensitive parts while taking a shower. Thanks to that, actor Adam Demos became famous overnight.
Skins resonates for boldly exploiting sensitive and painful topics about teenagers. Photo: E4.
Skins
A popular British TV series of the 2000s, Skins focuses on a group of teenagers who indulge in evils such as drugs, alcohol and sex.
Despite the controversial content that exploits sensitive issues such as gender, adolescent sexuality, substance abuse and death, the film not only attracted a large audience, but also received high reviews. high price from critics. Typically won the BAFTA award, which is considered the British Oscar.
April Pearson, who played Michelle for the first two seasons, revealed there were no hot scenes coordinators on set, so 18+ scenes seemed to have no limits.
"I was 18 when I started filming. So I have more sex scenes than others. My first day of filming was an 18+ scene," the actress told her own podcast.
According to Daily Mail