The news that OKSavingsBank BRION player Morgan is about to come to Vietnam to exchange made many LoL fans look forward to.
Morgan will officially come to Vietnam in September 2023 to attend the event with a very special role. Information from the Vietnam LCK fanpage was quickly enjoyed by a large number of fans and looked forward to the opportunity to interact with this player.
It is known that this is a rather large event with the cooperation between Box Vietnam and the Korea National Administration of Tourism. According to initial information, the meeting between Morgan and fans will be held in Ho Chi Minh City. Details of time and location will continue to be updated in the near future.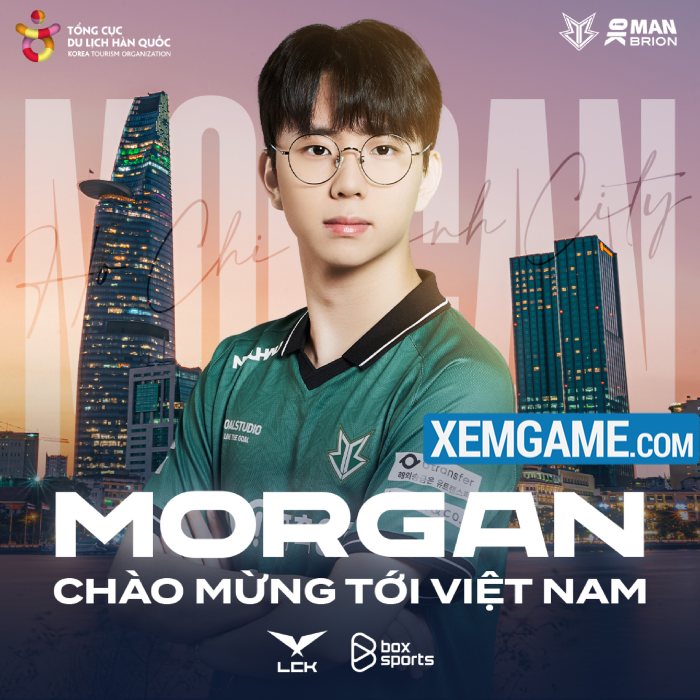 Ho Chi Minh City will be the destination of Mr. Morgan
In recent years, Morgan has been one of the favorite LCK players in Vietnam. Although there are not many outstanding achievements, "Mr. Morgan" is always a special character and the one who "unifies the chat channel". Besides, Morgan also quite often interacts with Vietnamese fans on stream when given the opportunity.
Because of this, BRO has targeted the Vietnamese market quite a lot in the past time. This team has organized the "Be my BRO" program to recruit talent in Vietnam, and TLong is the first name to have a mark in the BRO Challengers team.
Therefore, many fans speculate that Morgan's visit to Vietnam this time is likely to be part of the next BRO recruitment. This Top Lane player can even act as a judge to test the abilities of young talents.