League of Legends 13.15 is one of the most significant updates of the 2023 season, with a bunch of changes to nerf Kai'Sa and Leblanc AP.
League of Legends update 13.15 will introduce some significant nerf changes to AP Kai'Sa, along with changing the way Electric Knife works with Shadow Scythe. This will be one of the most important balance patches of season 13, as these changes are expected to have a significant impact on the professional League of Legends scene.
buffed champions:
Caitlyn Gwen Nami Taliyah Yasuo Yone
Hero gets nerfed:
Aatrox Ivern Kai'Sa (AP, details below) Maokai Naafiri Sejuani Shyvana
Hero changes:
Annie Heimerdinger Rell Yorick (ultimate move)
Some gameplay nerfs:
Frosty Scythe of Darkness Upgrade Gem (activated only from attacks/skills/jungle Summons = Electric Knife interactions excluded)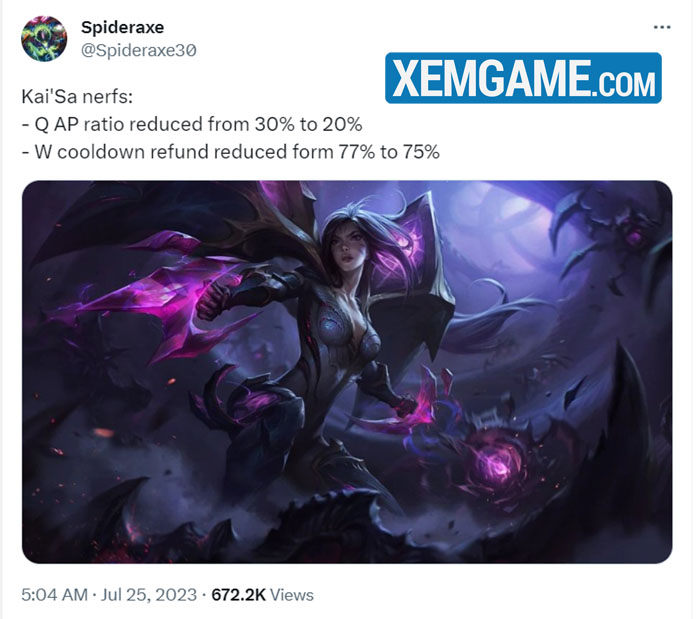 Official changes to Kai'Sa:
Q AP ratio from 30% to 20% W cooldown refunded from 77% to 75%
Although the W nerf seems to be a bit off, Kai'Sa's Q has been greatly reduced. Each Kai'Sa bullet from Kai'Sa's Q will be reduced in power with each champion hit, so nerfing AP directly has significantly reduced the damage output of this champion.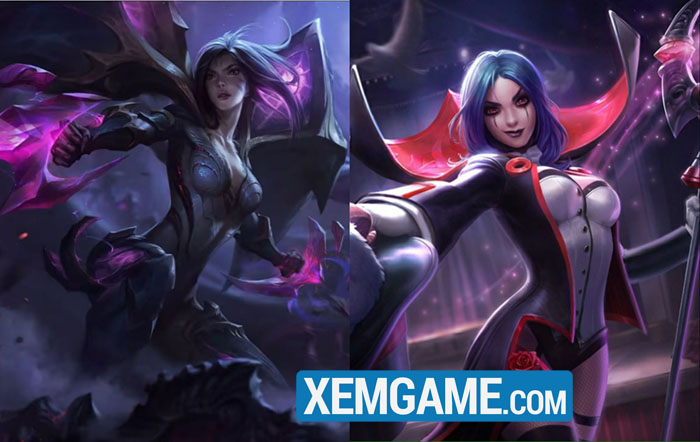 In recent weeks, AP Kai'Sa and LeBlanc's combo build with Shadow Scythe/Crazy Knife has been one of the most dominant builds in both pro and casual. So changes are needed in LHMT 13.15.