Unlike the usual villainous stories of the sea monster – the human front, this film offers a whole new perspective on the giant creature in the ocean, about mermaids and a mythical world, brilliant magic. Recently, the film has released the next official trailer, revealing interesting stories about the sea monster in which the women of the clan carry unexpected power and strength.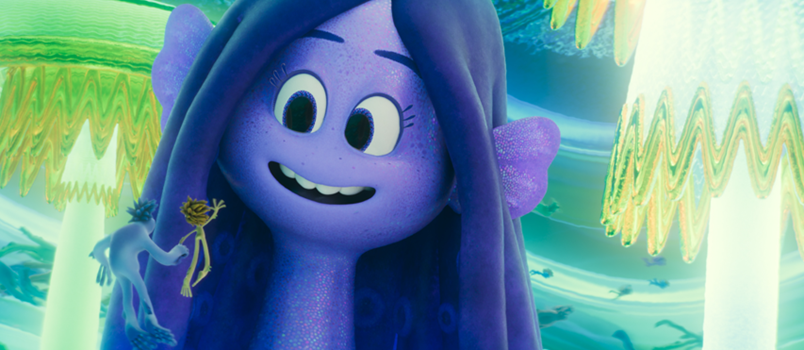 Teenage Ruby is an action comedy, revolving around a sweet and clumsy 16-year-old Ruby Gillman. She always wants to mingle with friends at Oceanside School, but is too shy to actively meet and make friends with many people. She was even prevented from going out with the children at the beach because her overly protective mother forbade Ruby from entering the water. But at this age, the more it is forbidden, the more she wants to do it. In a time when she broke the rule and tried to jump into the sea, Ruby discovered strange changes in herself. Not only can breathe normally underwater, the limbs also turn into giant tentacles and even glow.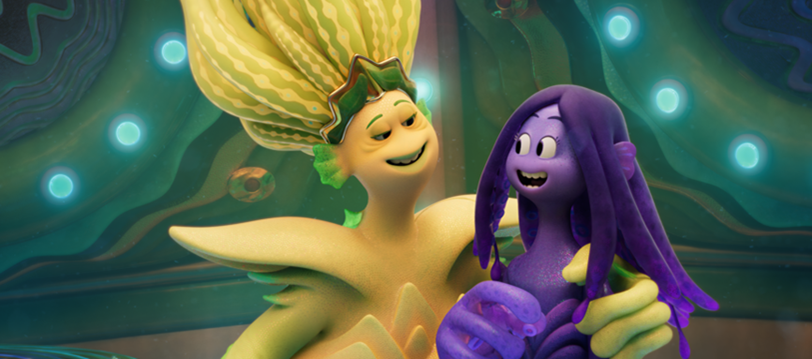 Ruby also meets her grandmother – a great commander in the deep ocean. She was the one who revealed to Ruby about the descendants of the Kraken royal family – the warriors who protected the ocean, and also introduced her as the princess in front of many Kraken people. A pitiful shy Ruby suddenly faced with a new life, a new responsibility, much higher, had her panicking. Trying to fool herself back to her old school life, but the Kraken inside Ruby doesn't want to. Especially when entering the sights of the school's "sharp" hotgirl, who is an evil mermaid, the eternal enemy of Kraken. And from here she needs to try her best, get used to a completely new self. Difficult training sessions continued, a dangerous battle was also waiting for Ruby ahead.
Teenage Ruby is directed by Kirk DeMicco, who has previously directed animated films such as Vivo, The Croods and Space Chimp. Faryn Pearl, the script artist of The Croods: A New Age and Trolls World Tour, joined as the film's co-director. The screenplay was written by Pam Brady (South Park: Bigger, Longer & Uncut (1999) and produced by Pierre-Olivier Vincent (How to Train Your Dragon: The Hidden World).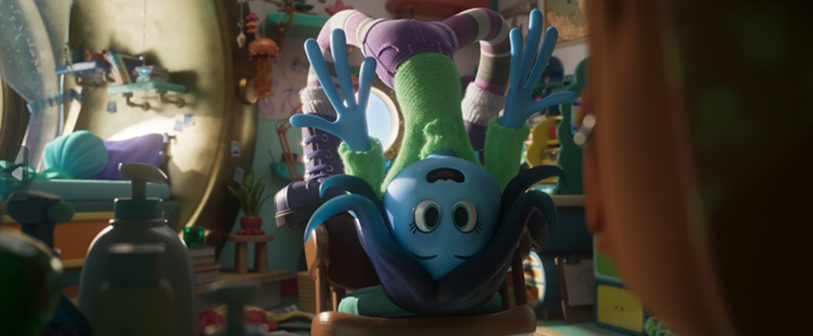 Taking on the lead role of Teenager Ruby is Lana Condor, an actress who was extremely successful with the teen series To All the Boys I've Loved Before (2018). The voice cast also includes Oscar-winning legend Jane Fonda as Ruby's grandmother, Knives Out (2019) star Toni Collete as the mother, former Fear the Walking Dead actress (2015-2023) Colman Domingo, Annie Murphy (Schitt's Creek), Jaboukie Young-White (Ralph Breaks the Internet), Will Forte (The Last Man on Earth), Ramona Young (Never Have I Ever), Eduardo Franco (Stranger Things) )…
TEEN TEAM RUBY (original title: RUBY GILLMAN, TEENAGE KRAKEN) is scheduled to be released in June 2023.