The brand new game about King Kong will allow players to control the Giant Monkey Kong on Skull Island.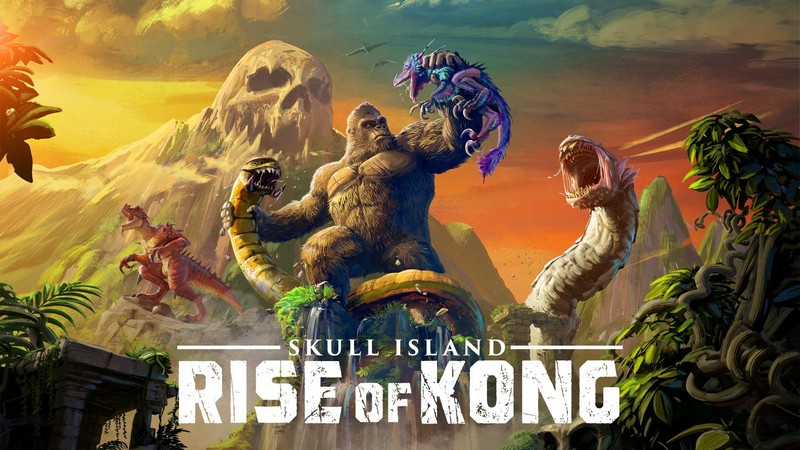 ​
A new game about King Kong called Skull Island: Rise of Kong has just been announced. The legendary giant beast of the screen has had a resurgence in recent years thanks to Legendary Pictures' MonsterVerse series and also to Godzilla x Kong: The New Empire due to hit theaters next March. King Kong is also influential in the world of video games, this legendary monster being the inspiration for Nintendo's Donkey Kong mascot. Recently, Skull Island: Rise of Kong has released an introductory trailer with thrilling footage. The video begins with footage of the famous island being ruled by dinosaurs when Kong was still just a little monkey. Then, the trailer moves on to show the gameplay from a third-person perspective when King Kong has grown, fighting dinosaurs and other monstrous creatures. The game's title and fall 2023 release date were revealed at the end of the trailer.​
Skull Island: Rise of Kong is developed by IguanaBee Studios and published by GameMill Entertainment, the company behind many games such as Nickelodeon All-Star Brawl and Cobra Kai: The Karate Kid Saga Continues. The game was leaked images on Amazon's Spanish website shortly before it was officially announced. The description says that in Skull Island: Rise of Kong, the player will avenge the death of Kong's parents at the hands of Gaw, the "ultimate alpha predator" and leader of the Deathrunners dinosaurs. The most recent King Kong stand-alone game is the virtual reality sci-fi title KONG VR: Destination Skull Island released in 2017. This makes Skull Island: Rise of Kong even more appealing, especially since the game will put players in the role of a younger Kong, before it became a powerful beast, bringing fear across the cinematic world. Skull Island: Rise of Kong could be a great appetizer ahead of the legendary beast's return to the big screen in Godzilla x Kong: The New Empire next year. Skull Island: Rise of Kong will release on Nintendo Switch, PC, PlayStation 4, PlayStation 5, Xbox One, Xbox Series X/S in Fall 2023.