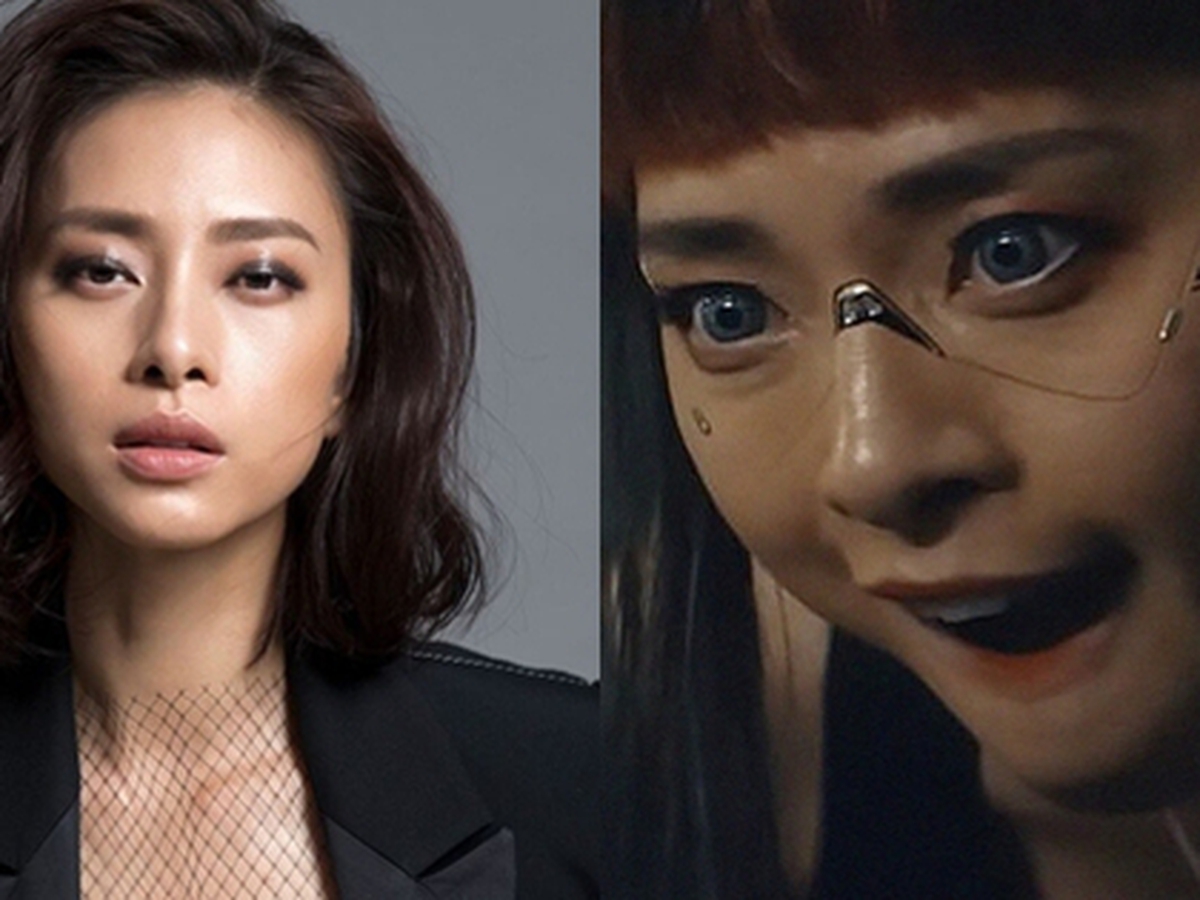 Ngo Thanh Van has just captivated Vietnamese fans when she announced her image appearing in the Hollywood movie that will be released in September, titled "The Creator" (Vietnamese title: The Creator). On the fanpage, the actress shared: "The Creator – released on September 29, 2023. This project Van participated in filming last year. So it is very pleased to introduce to everyone the next project with Hollywood. This time Van participates as Kami, a half-human, half-robot version of a future world."
The image of "half human, half robot" of Ngo Thanh Van in the movie "The Creator".
"The Creator" is set in the future when an AI created to protect humans suddenly detonates a nuclear warhead in Los Angeles (USA), leading to a war between humanity and machines. The losing side will face destruction. Joshua (John David Washington) is a professional mercenary recruited to hunt the Builder – an advanced AI that has developed a mysterious weapon with enough power to wipe out humans, ending war. .
However, Joshua discovers the Builder is just a kid named Alfie (Madeleine Yuna Voyles). Unable to take action, Joshua was forced to lead Alfie to escape before the fierce pursuit of both sides. Not only that, he was also faced with the most cruel choice – to end a child or watch humanity perish.
The "constructor" in the movie turned out to be just a child.
The teaser trailer of "The Creator" entertains viewers with a unique future world scene with all kinds of equipment, modern technology, giant architectural works, where machines are no different from humans. The visual effects part of the film has many scenes of fighting and explosions. Director Gareth Edwards is also behind "Godzilla" (2014) and "Rogue One: A Star Wars Story" (2016), so it's not difficult to build an overwhelming fantasy world.
"The Creator" entertains viewers with a unique futuristic world setting.
In addition to the eye-catching visuals, "The Creator" will also be a contemplative story about human perspective, the meaning of life and emotions, existence or what makes the difference between humans and machines. hook.