Publisher (NPH) VGP has stirred up the gaming community with extremely little information about the upcoming game – Ngu Long At Thien Mobile. And of course, not to let gamers wait any longer, at exactly 10:00 a.m. on September 6, 2023, Ngu Long Tai Thien was officially released with completely new features, accompanied by huge incentives. for gamers.
Let's learn about new features and game incentives in this official release.
Eye-catching taboo fashion:
In addition to the unique features that have been revealed, Ngu Long At Thien also updated a series of extremely cool new fashions for riders. The new cavalry fashion is not only eye-catching but also helps players improve their strength in an outstanding way, combined with the horse fighting feature to create an eye-catching combat screen for the character.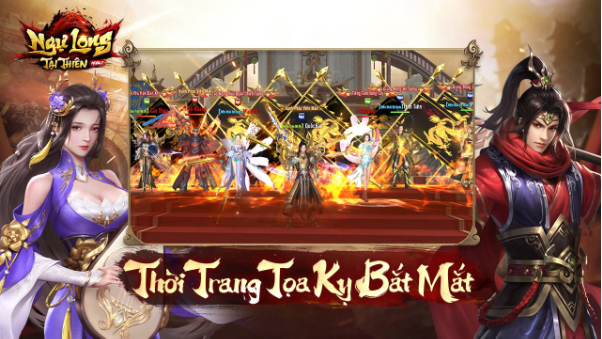 Unlock the event "Territory War"
One of the indispensable features in MMO games in general is the extremely rich PVP and PVE activities and Ngu Long At Thien Mobile is no exception. With the goal of bringing gamers the best experiences, Ngu Long At Thien Mobile has officially unlocked the "Lanh Dia Chien" activity right from the first day of the game's launch.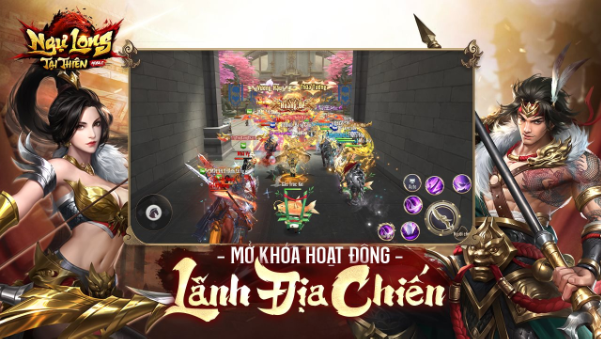 "Territory War" is an activity in which countries compete for neighboring territories. When gathering enough resources, countries will participate in national war to unify the three kingdoms. Can you ascend to the throne of the Nine Five Supreme Beings, at the top of the world? Download Ngu Long At Thien Mobile now to find out.
Enter good code – Get delicious gifts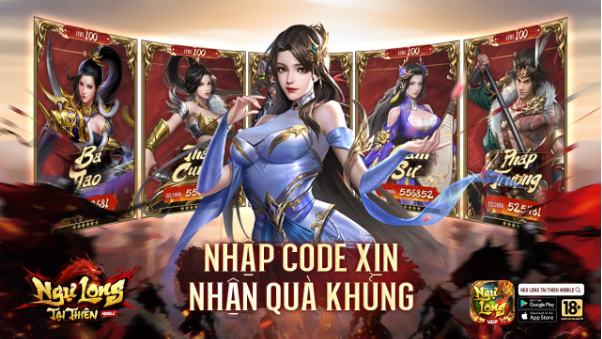 An indispensable event in every game launch celebration is that NPH launches a huge gift code set for gamers. And of course, gift codes are limited, quickly CLICK HERE to own valuable gift codes.
Huge top racing gift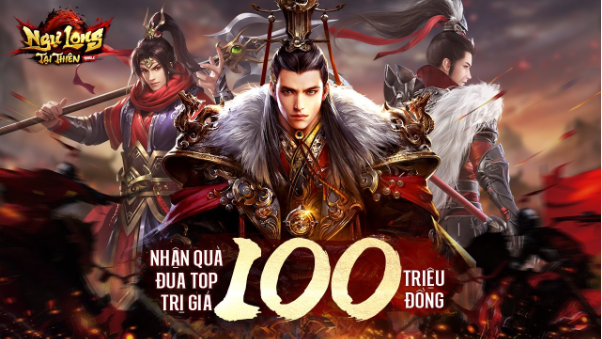 In addition to launching a limited gift code set, Ngu Long At Thien Mobile also revealed the value of the top racing gift up to 100 million VND. In addition, there are also extremely attractive ingame and outgame gifts. What are you waiting for? Download and experience the game Ngu Long At Thien Mobile right away.
And don't forget every day there will be a livestream on the fanpage to meet and interact with beautiful female admins at Ngu Long At Thien Mobile's fanpage!
Fanpage link: https://www.facebook.com/ngulongvgp