During the reign of these creatures, very few species were able to resist them. Although their shapes and characteristics differ due to differences in habitat, they are all dominant lords in their respective biological eras.
Anomalocaris
About 530 million years ago, there lived a terrifying creature known as the "anomalous creature" – Anomalocaris. In the oceans of this era, this exotic shrimp was considered the most ferocious predator. It has large stalked eyes and large forelimbs to catch prey quickly.
Anomalocaris is not good at walking on the seabed, but it swims very fast. The huge mouth of the strange shrimp can reach 25 cm in diameter, enough to prey on any large creature at that time.
At the same time, there are ring-shaped outer teeth in the mouth, which pose a great threat to animals protected by a mineralized outer armor.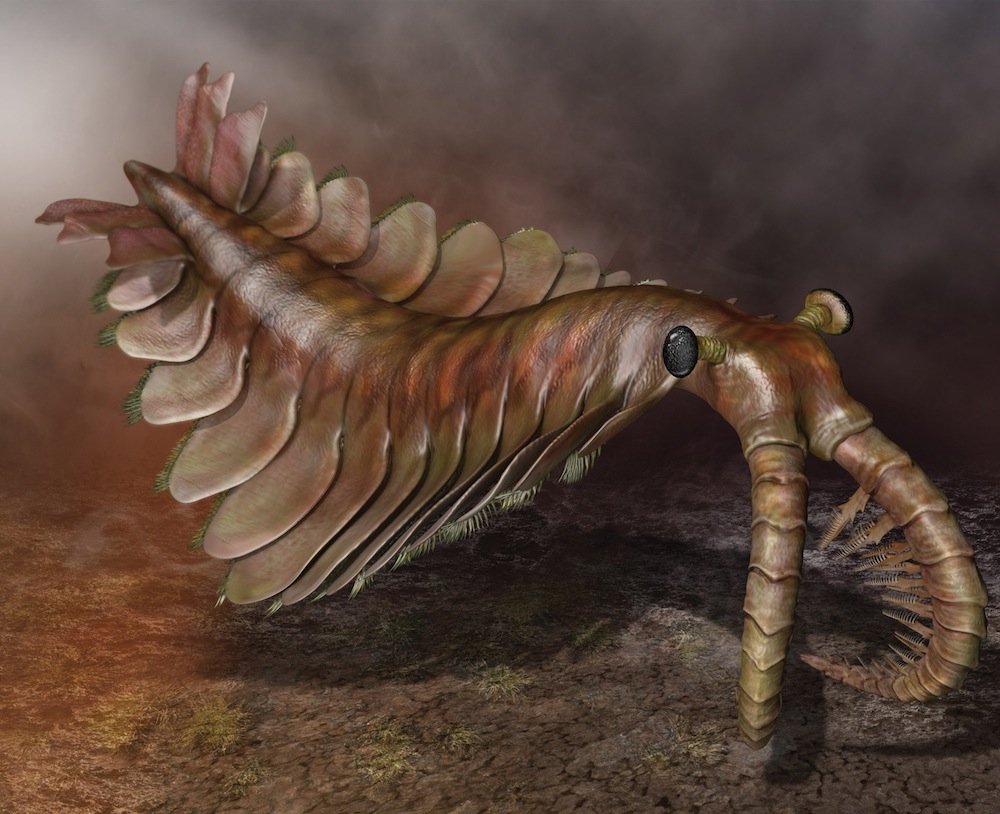 Anomalocaris is a genus of Anomalocarididae, a family of animals considered close relatives of the ancestral arthropoda. The first Anomalocaris fossil was discovered by Joseph Frederick Whiteaves, another was discovered by Charles Doolittle Walcott. Anomalocaris are believed to be carnivores.
Being extremely aggressive carnivores, their individual sizes could reach more than 2 meters, while the average body size of most other animals at the time was only a few millimeters to few centimeters.
However, about 440 million years ago, the Anomalocaris mysteriously went extinct. To this day, people still wonder why this strange shrimp species disappeared forever from the surface of the Earth. Scientists have many different theories about the extinction of this species, but there is no convincing answer.
Deinosuchus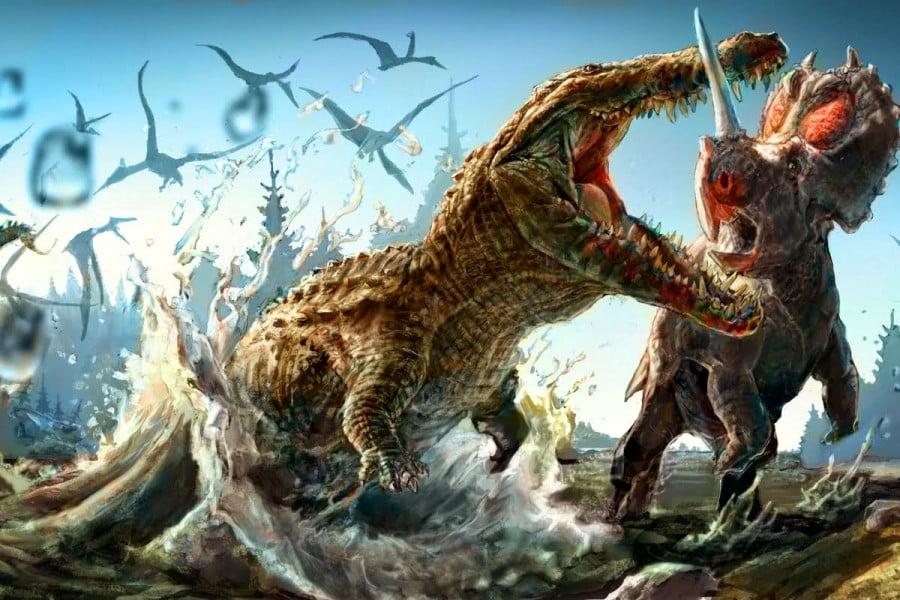 Deinosuchus is an extinct genus of crocodile whose name means "terrible crocodile" and is of Ancient Greek origin.
Deinosuchus is one of the largest crocodiles ever to appear in Earth's history, living in the late Cretaceous period about 75 million years ago and distributed on the east coast of North America.
Since the fossils of Deinosuchus are still incomplete, there is always controversy about their length. It was not until 1954 that scientists initially estimated the length of Deinosuchus to be about 10 meters.
Deinosuchus is often thought to adopt a hunting pattern similar to that of modern crocodiles. They like to soak in the water, wait for the right moment and then pounce on dinosaurs or other land animals to come ashore.
The large size and powerful jaws of Deinosuchus made them extremely dangerous when hunting. Once a Deinosaur strikes, their powerful jaws can easily grip their prey and then subdue it with a strong bite.
After a long evolutionary period, Deinosuchus became the top predator on the coast of the late Cretaceous. Scientists have discovered a number of platypus dinosaur fossils with tooth marks of Deinosuchus species near Texas, USA. These fossil evidences suggest that Deinosuchus was quite capable of hunting dinosaurs ashore.
Mosasaurus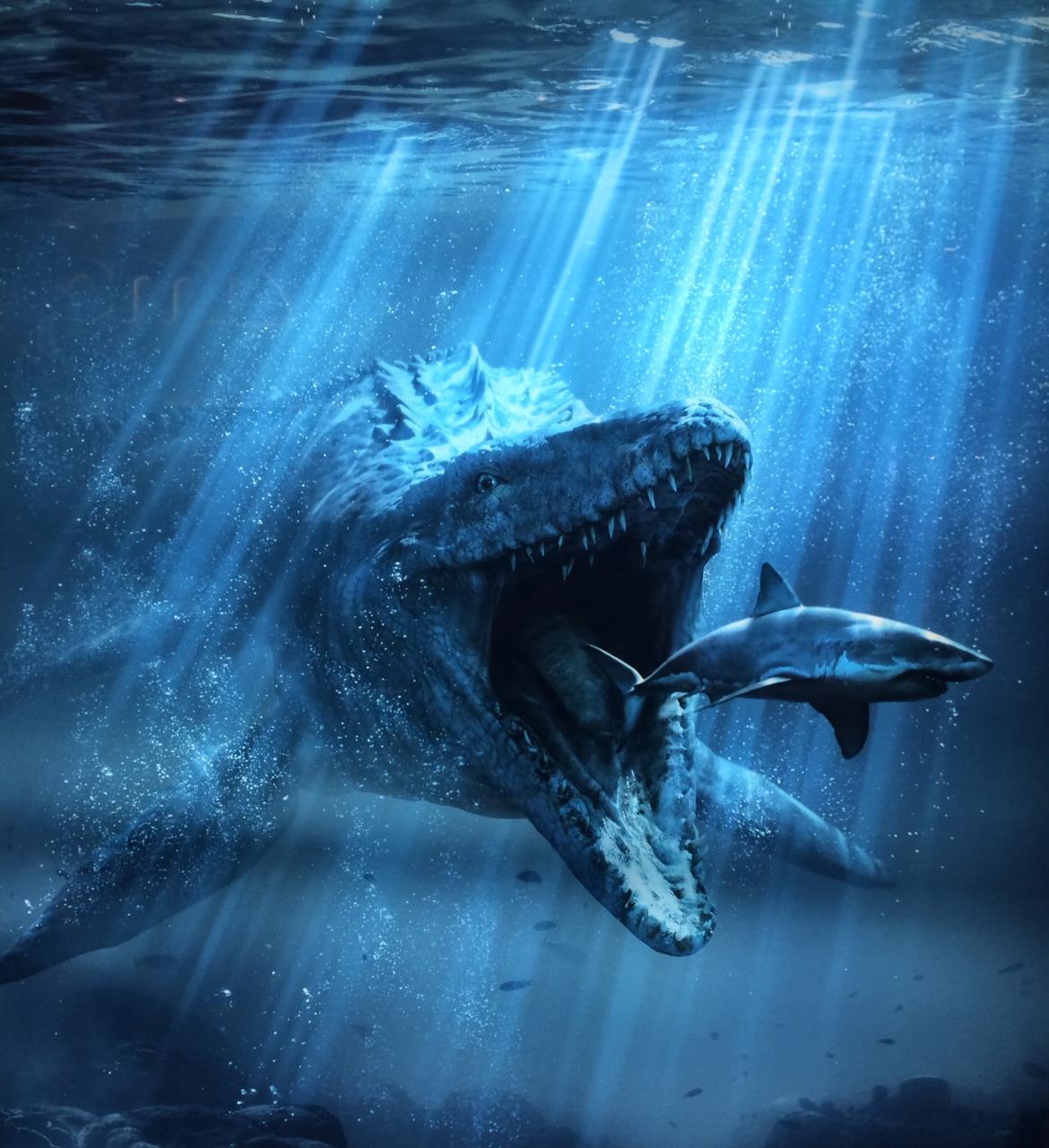 Mosasaurus is a genus of dragons, an extinct group of aquatic lizards. They existed during the Maastrichtian stage of the Late Cretaceous, dating from 70 to 66 million years ago, in Western Europe and North America.
According to the current fossil data, Mosasaurus was a genus of cycads that did not last a long time, but it was a species that evolved very quickly and dominated the oceans at the time of their existence.
This huge animal can grow up to 21 meters long and weigh up to 33 tons, its combat effectiveness is extremely scary. And the amazing thing is that they lived in groups, had a high IQ and excellent teamwork, similar to modern killer whales.
Whether it's combat experience or attack power, Mosasaurus performs very well. The ancestors of dragons were originally small terrestrial lizards, after a long evolutionary process, they gradually adapted to life in the sea.
Their toes became webbed feet, their bodies became elongated and flexible, their heads and jaws became large and strong. They proliferated rapidly in the late Cretaceous and pushed other ichthyosaurs and plesiosaurs to the brink of extinction.
Tusoteuthis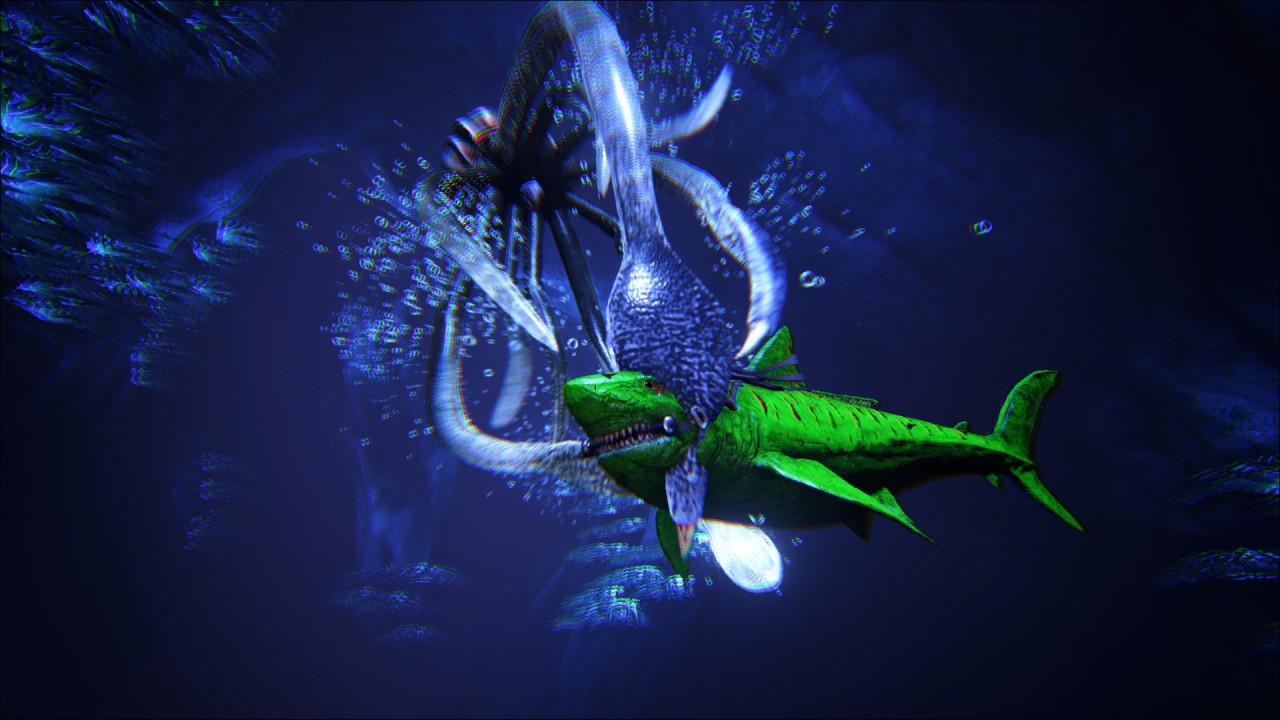 Tusoteuthis is a genus of extinct large enchoteuthine molluscs that lived during the Cretaceous period. Although commonly referred to as squid, it is now thought to be more closely related to the modern octopus.
Mosasaurus is indeed the dominant existence in the ocean, but it is not without natural enemies. Scientists have restored a sea creature that co-existed with Mosasaurus and this creature could actually eat Mosasaurus. This natural enemy is the largest squid that has ever existed on our planet.
It shares some similarities with the modern giant squid. About the size of a spear dragon, the Tusoteuthis squid possesses ten long tentacles that can squeeze their prey, immobilize them and eventually suffocate them to death.
Tusoteuthis squid are molluscs similar to other squid-like creatures. However, due to its soft body, the carcass of Tusoteuthis squid cannot be fossilized, only its hard shell exists.
Therefore, the appearance of the squid Tusoteuthis has always been a mystery. Scientists can only try to restore the shape and characteristics of Tusoteuthis squid based on research and speculation about modern squid.
Livyatan melvillei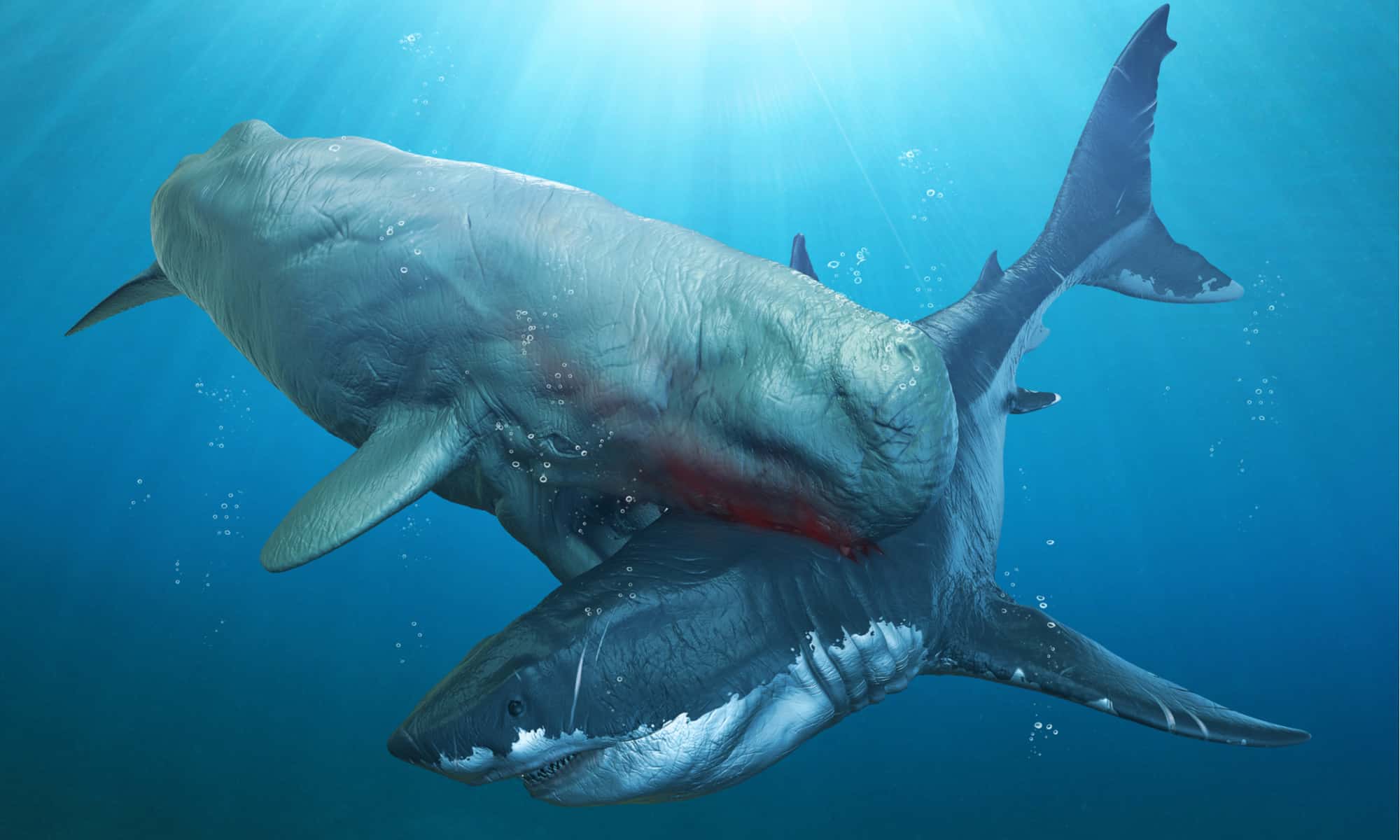 Melvillei also roamed the high seas at the same time as the giant shark, and thus competition between the two species was inevitable.
The whale Livyatan melvillei lived in the Miocene waters about 14 million years ago, now we only have their skull and 40 cm long tooth as a reference to understand it.
According to speculation, its maximum length is about 17.5 meters and weight is about 65 tons. This ancient whale hunted other large animals and was the ocean's top predator.
They have a strong, big head, in addition to a bite force of up to ten tons, they also have a unique trick of using their heads to hit their prey. Like Megalodon, this ancient whale was the ocean's top predator.
Source: Zhuanlan.zhihu