Offline Gunny PC 2023 community has just ended with the final stop in Da Nang. This year's event was held at three locations in the North, Central and South, attracting hundreds of Gunners to participate and share memorable moments with Gunny Chicken.
Recently, the Gunny PC community offline event has entered its 8th year with a large number of Gunners attending in all three regions: North – Central – South. Initiated and maintained by player Duc Anh and veteran Gunners of Gunny PC over the past 14 years, this event has become an important occasion for the community to meet, connect and is a testament to the love of Gunny PC. The Gunner community's precious feelings towards the Gunny PC game. At the same time, this is also an opportunity to show the commitment and strong support of the Executive Board in building and developing a civilized and friendly gaming community. Maintained for 8 years from South to North Referring to Gunny PC is referring to the offline community series that takes place regularly every year, an achievement that not all long-standing games can follow, especially when compared to the game's 14-year development journey. in the Vietnamese market. Yet this year is the 8th year that Gunny PC gamers have attended the offline community. They are excited to interact and fully participate in the activities taking place during the off sessions.​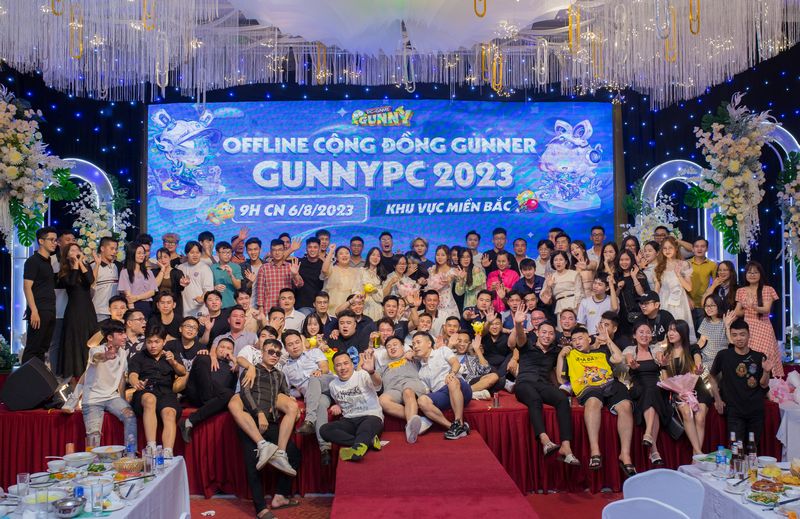 Vibrant party space offline in the North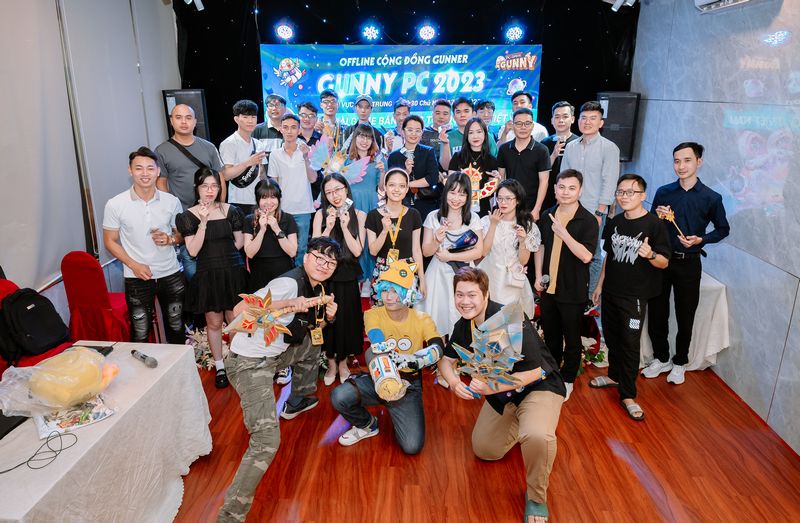 Da Nang offline party is cozy and intimate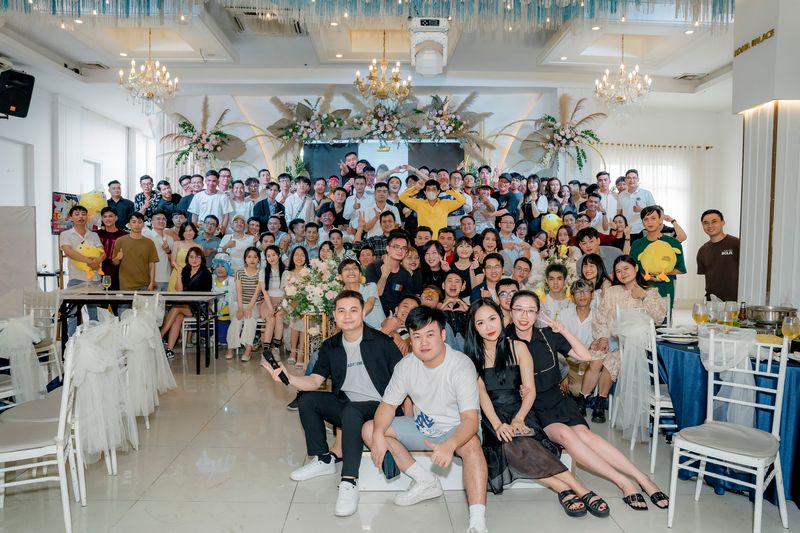 Bright and joyful smiles came from a large number of Gunners attending the offline event in the southern region
For the 8th year, Gunny PC organizes offline community events in three regions of the country. The preparations are always thoughtful from the banquet hall, entertainment performances, charming program hosts, to generous gifts for gamers. . Every year, there are many familiar Gunner faces attending, but there are also new members coming to join the fun to experience the legendary Chicken family offline. Regardless of age, whether they have "seniority" of playing Gunny PC measured in months or decades, gamers coming offline seem to have dispelled all gaps, all are here with simple love for the game. shoot this legendary coordinates gun. All three venues were quickly stirred up by attractive entertainment performances, making the atmosphere more intimate and close. After the "happy handshake" scene, there are exciting and bustling friendly matches. Gamers are full of spirit when having direct interaction in real life, seeing each other's interesting expressions during the competition. The community creates a legendary offline brand As explosive and professional as it is, Gunny Ga offline is also special in that it was initiated and maintained by the Gunny PC community, specifically player Duc Anh – a dedicated Gunner who operates it, along with the cooperation with other veteran gamers. From calling, sending invitations to planning, Duc Anh is in charge and works directly with the Gunny PC Executive Board to successfully implement the program. "Leader" Duc Anh has helped the Gunny PC community have a true offline space for the community. The gamer is also the connecting link between Gunner's wishes and the Board of Directors, helping the community come closer together and easily. Easier to share your thoughts with the game operations team.​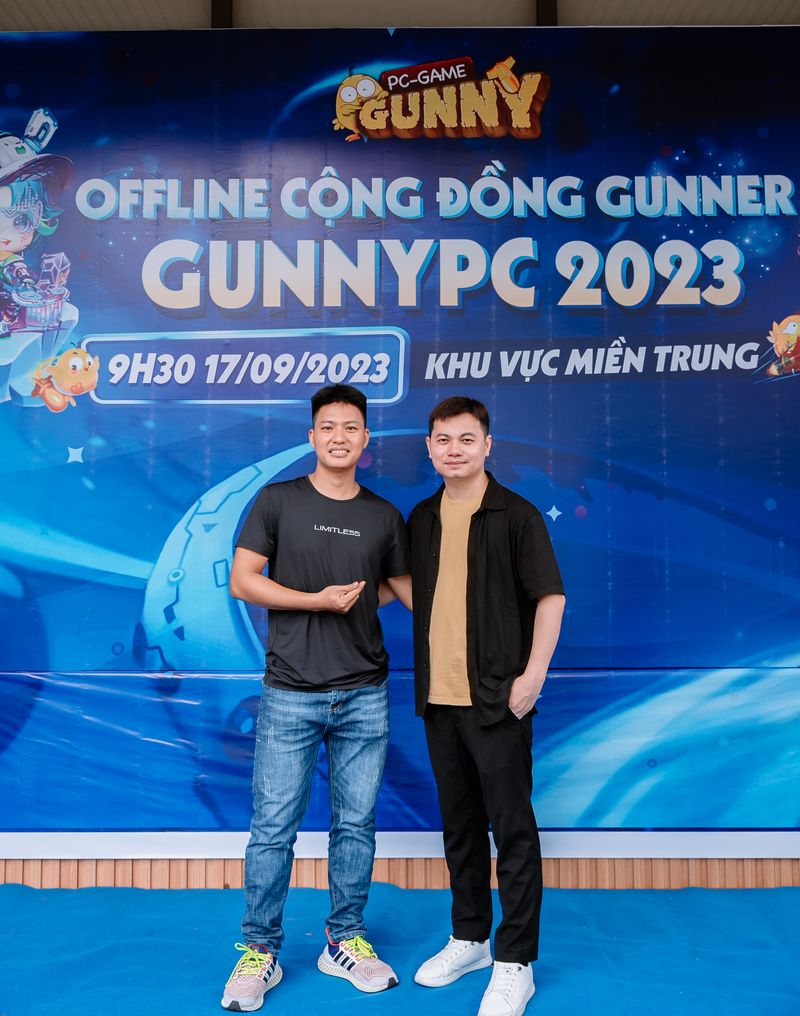 Player Duc Anh (yellow t-shirt) took a souvenir photo with Gunner. Duc Anh is known as the leader and captain of the fun in the Gunny PC community.
Gamer Nghia Hiep (from Vung Tau) is a participant in 2 offline sessions in Ho Chi Minh City and Da Nang this year. This is also a goal he sets for himself every offline season of Gunny PC, because "the game can be played anytime, but offline must definitely be present". Returning after an unforgettable fun in Da Nang, Nghia Hiep shared: "The most wonderful moment is not when winning a gift, but simply shaking hands with other Gunners, especially with the brothers and sisters of the group. operates Gunny PC. Just standing next to the frame is enough to make me feel happy and indescribably nervous, perhaps never to be forgotten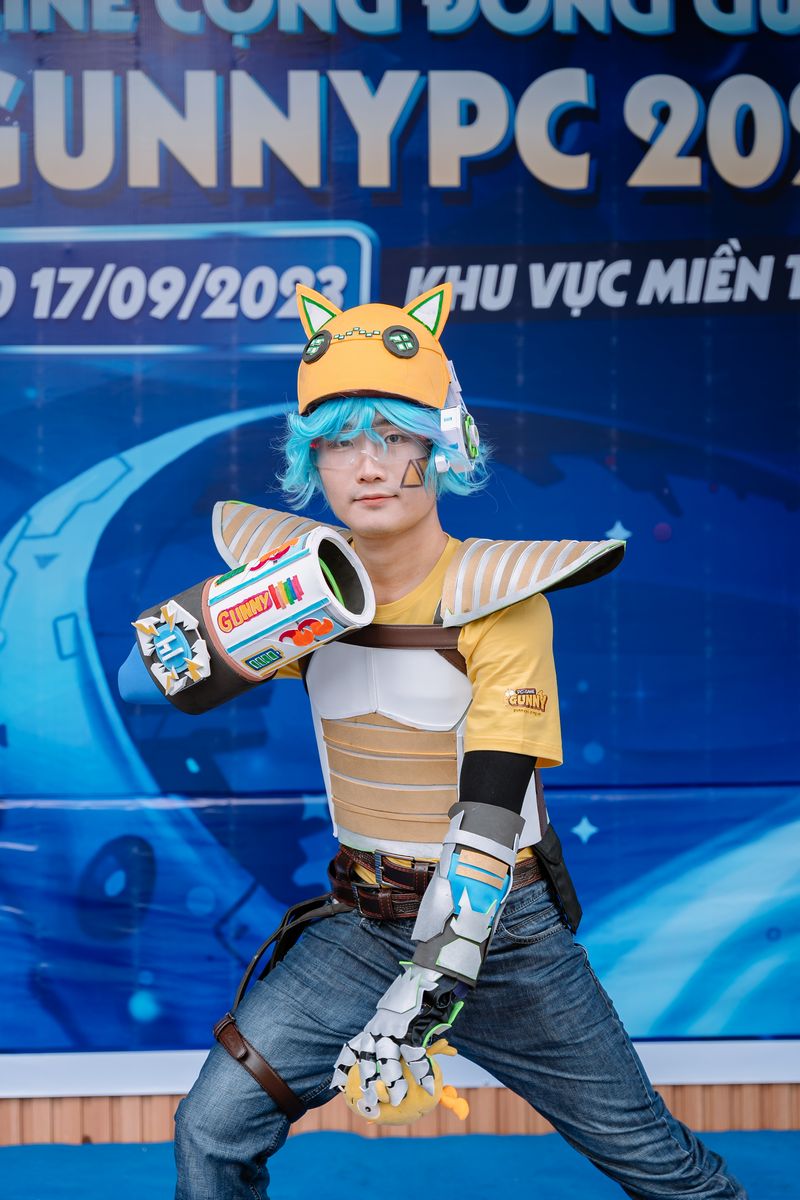 Nghia Hiep brings offline beautiful Gunny PC equipment made by himself from handmade items
To fully feel the offline atmosphere and the fiery spirit of the four directions, quite a few Gunners attended all 3 venues of this year's offline series. Indeed, the Offline Gunny PC community is an important event for Gunner, where gamers meet each other, from "rivals" to friends when entering real life. Moreover, offline community occasions are also an opportunity to more strongly affirm the tradition of Guild cohesion at Gunny PC, with a large number of Guilds gathering and affirming their identities.​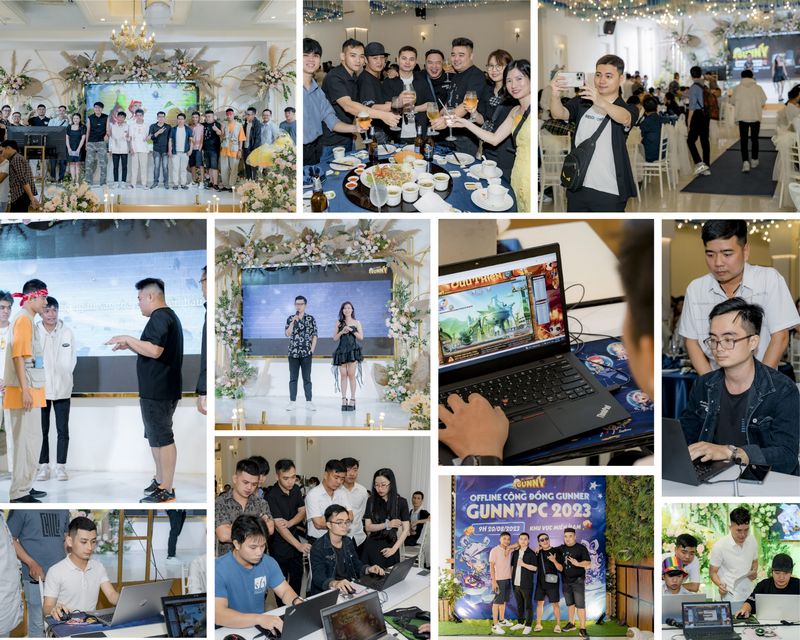 Impressive offline moments at Ho Chi Minh City bridge
"If you are a Gunner, try Offline Gunny PC once" The community group is a place to help Gunner preserve the moments of offline sessions. Certainly, commemorative photos, capturing bright smiles or hugs and handshakes full of affection are indispensable. These moments are shared in community groups and receive hundreds of positive interactions. Because perhaps just looking at those simple moments is enough to feel the special intimacy and connection of the Gunny PC community.​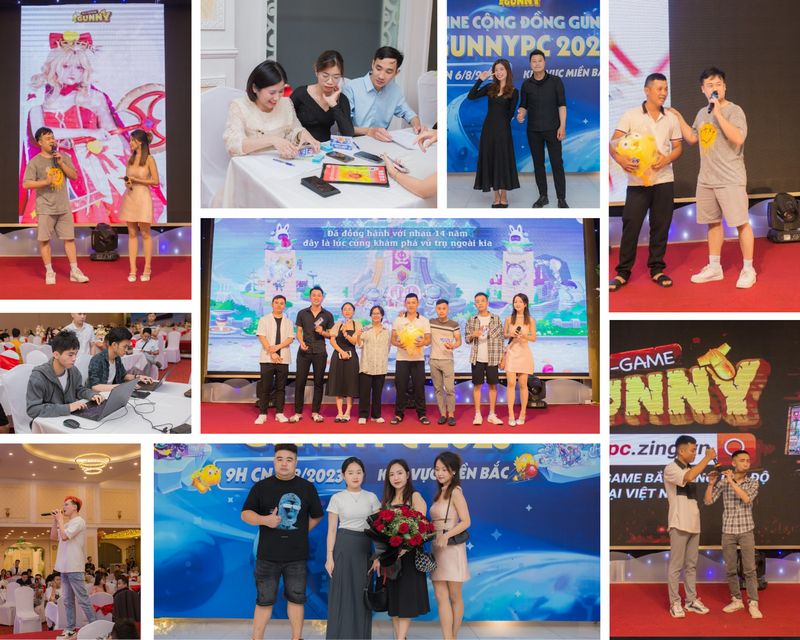 Offline Central region full of familiar, warm faces like a big family
"If you're a Gunner, try going to Offline Gunny PC once" and then become even more nostalgic after each return from Offline. These meetings are not simply an opportunity to have fun, but also a link that connects people with common passions, helping them have more companions in life. In addition to the numbers of attendees and the number of gifts given, Gunny PC's operating team also achieved another success, which is the nostalgic feelings and expectations of players about many offline times. next.​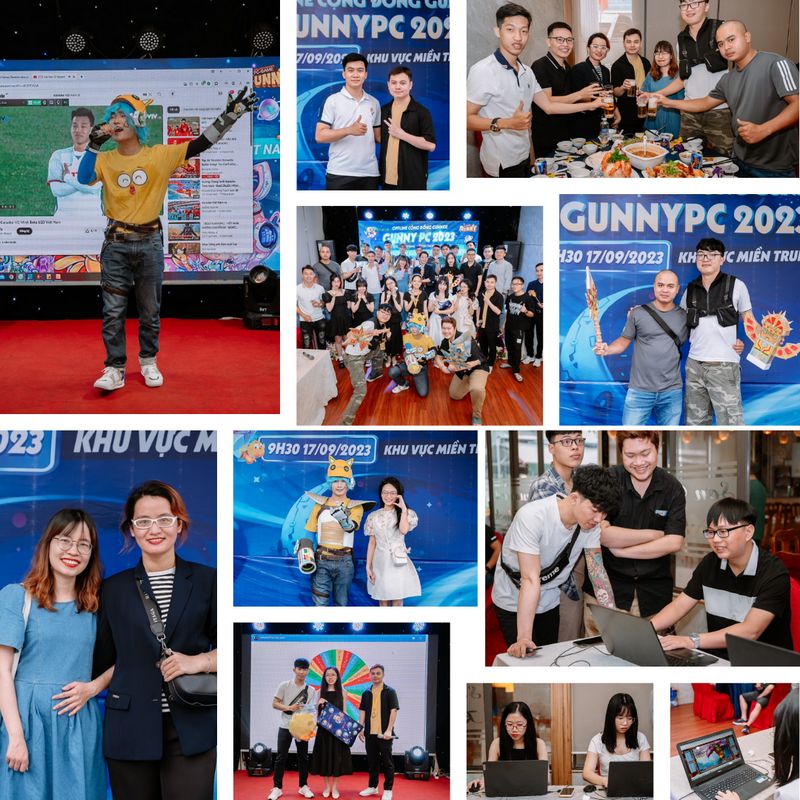 The Northern Gunner community excitedly participated in offline performances and exchange activities
Offline in three regions in 2023 ended with many beautiful emotions, especially Gunny PC successfully maintained a meaningful community activity. As the national name of the coordinate shooting genre, Gunny PC's development journey will certainly go further with the companionship of the gaming community, bringing more civilized, meaningful entertainment experiences. meaningful and healthy. Gunny PC – the top coordinates shooting game in the Vietnamese game market.​
​