Recently, the PUBG Vietnam team successfully "debuted" at the PUBG Nation Cup 2023 (PNC 2023). It is known that this is one of the high-end tournaments with global influence. This year, PNC takes place in Korea with 16 countries participating. Possessing the runner-up performance of last season, Vietnam is considered one of the formidable opponents, completely "in the door" to take home the 100,000 USD championship.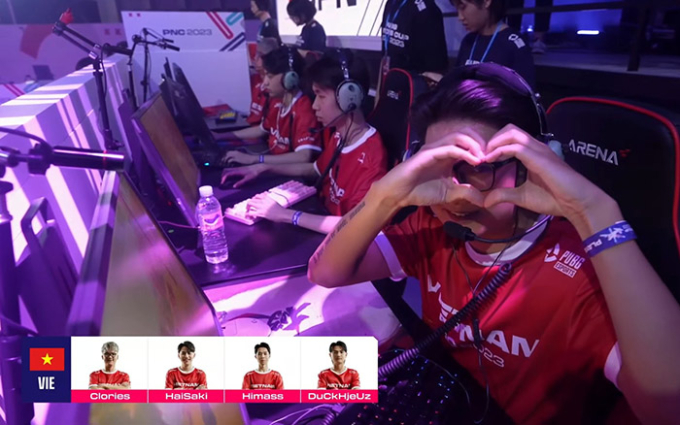 The Vietnamese team is highly appreciated by the international PUBG community in the 2023 PNC season.
Indeed, after 2/3 days of competition, the Vietnamese boys have affirmed their country's position by arrogantly dominating the top 2 on the overall rankings. It's worth mentioning that, after 12 games, we still haven't had a single "eating chicken". Even the "God of Bo" always seems to avoid the red shirt gunmen, causing them to often fall into a passive position this season.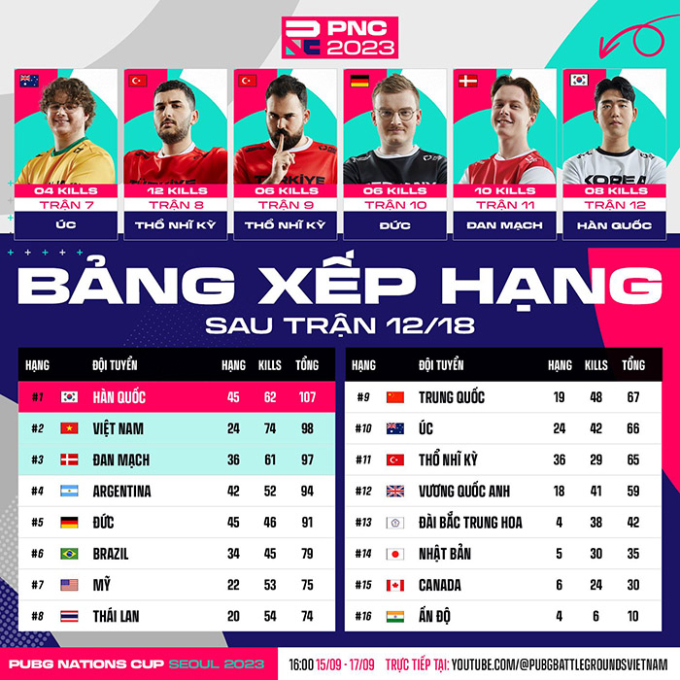 The opportunity to rise is extremely open when Vietnam is only 9 points away from the top team.
The explanation for this ranking is because Vietnamese players are extremely aggressive with the style of "winning kills to compensate for losses". In most matches, the Vietnamese always have the highest kill points thanks to their eye-catching sweeping fighting style. In a miraculous way, the 4 red shirt boys defeated 37 "Western men" every day, won 12 ranking points and received a total of 98 points in front of the surprise of the international community.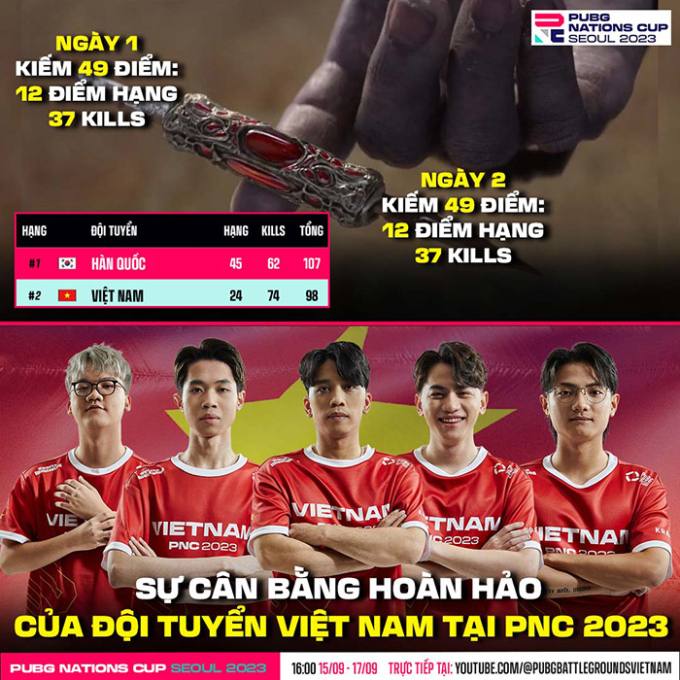 This interesting coincidence is making domestic fans feel excited.
To talk about Vietnam's performance, we can only say two words "class". With current form, catching up and pushing back the Korean "oppa" is not a difficult challenge when we still have 6 games on the final day. Let's continue to follow along to cheer on the talented young guns, to help them have more motivation to win the prestigious championship of PNC 2023.