After nearly a month of pre-order opening, the Kim Dung martial arts-themed roguelike action game named Dai Hiep Chay Di of publisher MGOL has received a lot of attention from players. Only 1 day left, Dai Hiep Run Away will officially launch, ready to serve gamers.
Currently, players can pre-install Heroes Run Away at the App Store or Google Play. After Dai Hiep Run Away announced the official launch date, many gamers expressed strong interest in this game on community forums. Many people are interested in the game's new Roguelike gameplay and cute youthful graphics and want to experience it soon. There are also many opinions that Dai Hiep Run Away will bring a new breeze to the mobile game segment in the future.​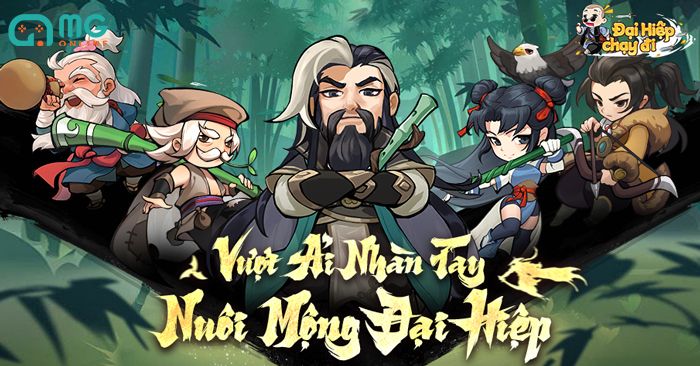 ​
The game has a system of tasks and achievements with intuitive controls that closely follow the plot, leading players to easily immerse themselves in the battle and help you actively train and improve your skills to escape the siege of enemies. wizards and ferocious monsters. The difficulty of the game will gradually increase with each level, but each time you pass a level you will also receive many valuable resources to increase your fighting power.​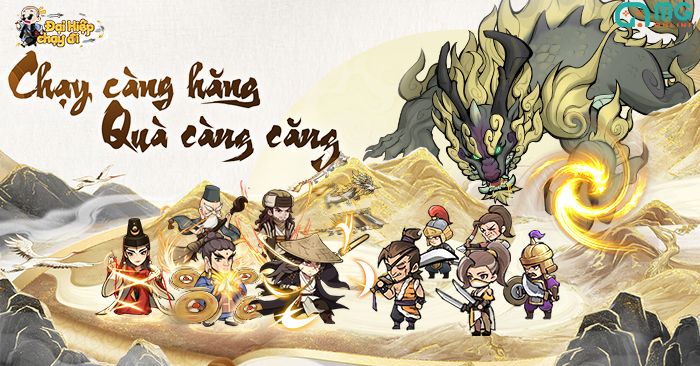 ​
The game also offers two extremely interesting single player and team modes of 2 or 3 people. You can fight with your comrades with thousands of ferocious monsters from the levels. Besides, players can completely freely adjust and personalize their characters to their liking with more than 100 cool outfits and accessories. Along with that, Dai Hiep Run Away also has more than 10 challenges in the dungeon to overcome, interspersed with interesting small games that will help players relieve stress without being too stressed when overcoming levels.​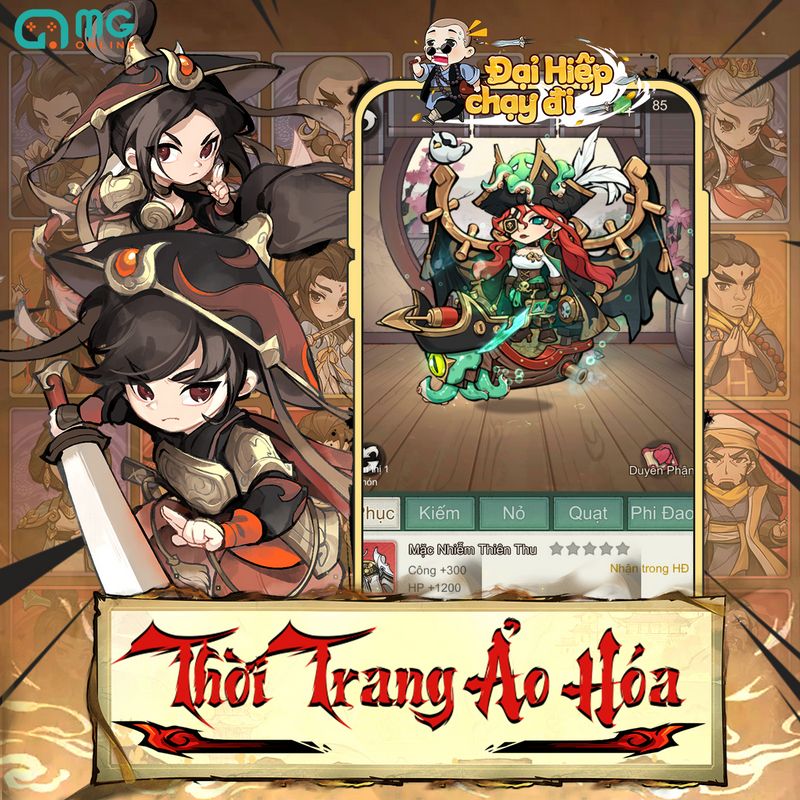 ​
If players regularly log into the game every day, they can receive corresponding rewards. The longer the log-in days, the larger and more valuable the rewards. When lucky players also have the opportunity to receive rare rewards. Besides, Game Dai Hiep Run Away also provides many mini games to help players collect rewards and resources.​
​
The focus of players' attention right now is on the Advance Registration event, which only has 1 day left, with attractive gifts, including the opportunity to receive a super valuable iPhone 15.​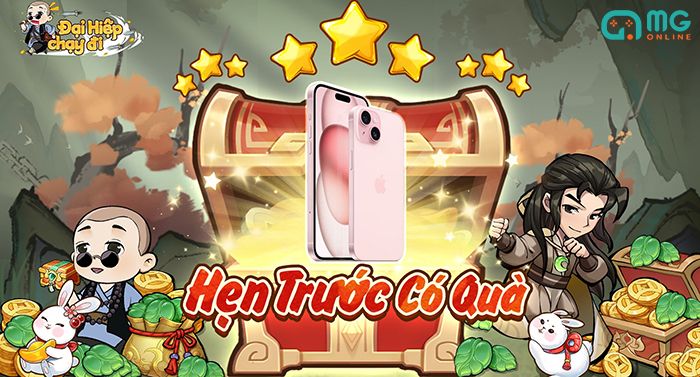 ​
Not stopping there, Dai Hiep Run Away also showed understanding and listening from the players when launching another event "Post game clips, win delicious gifts!" on October 12, 2023. Players participating in the event only need to post a video clip with the hastag #gamemobiledaihiepchaydi #cungchaydi and bring content related to the game Dai Hiep Run Away (can be in-game clips, real-life storylines, cosplay, creative clips, comedy clips, etc.) paintings….) will have the opportunity to receive super valuable gifts such as Got It cards worth 3 million VND, ingame items… ​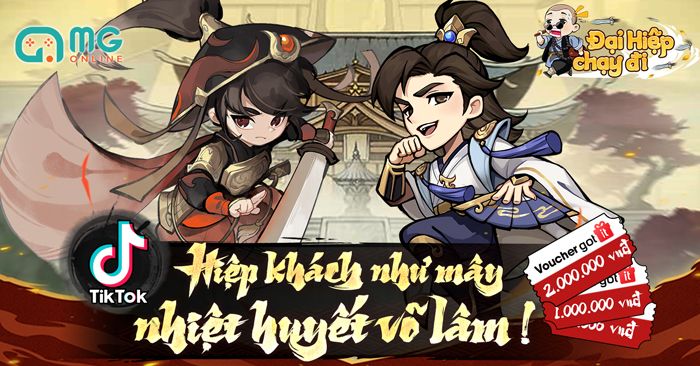 ​
Right now, interested players can download the game at https://dhcd.mgol.vn/ and prepare to "travel" by gathering experience from experts in the community, as well as participating in the game. Participate in many exciting playgrounds and events before launch.​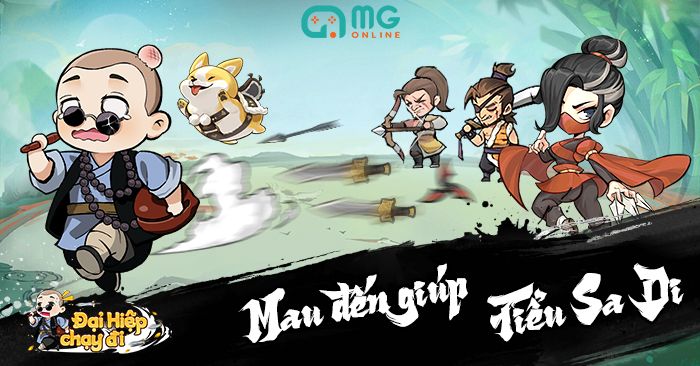 ​
Follow the official Fanpage, know the latest information, unlock more rich rewards!​
​