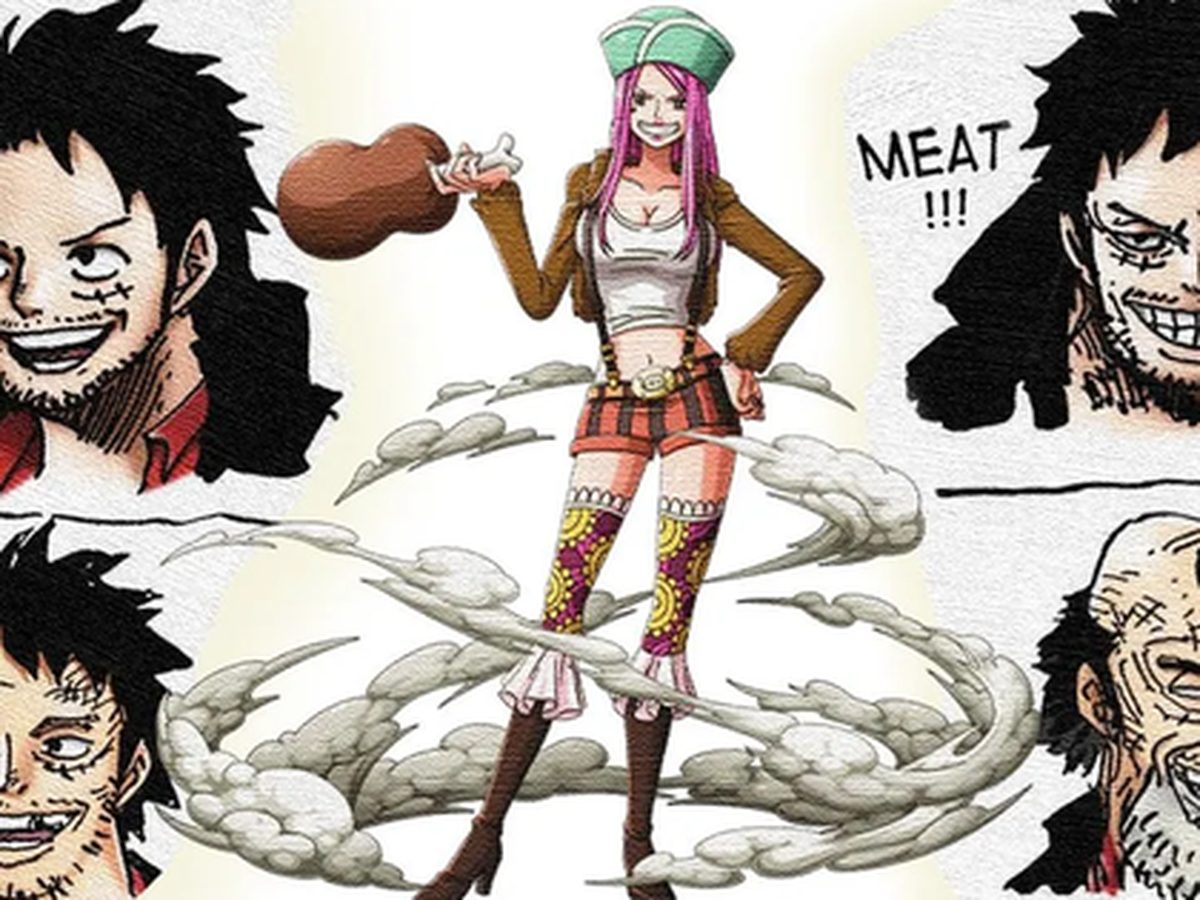 Currently, there are many speculations from fans that Jewelry Bonney – the central character in recent developments of One Piece – is the key to Luffy reaching the peak of his power.
Bonney ate the Toshi Toshi no Mi devil fruit, which allows her to control her body and the bodies of others (people she touches) to become younger or older with age. That is, Bonney can influence Luffy to make him more mature and thereby develop his strongest form. In other words, Bonney's power could be exactly what Luffy and his gang need to escape the danger on Egghead Island.
Can Bonney once again use his devil fruit powers on Luffy?
Bonney was last seen in One Piece chapter 1095. She faced a desperate situation, captured by Saturn. On the other hand, Luffy needs time to recover after his battle with navy admiral Kizaru. Clearly, the situation at this time is extremely dangerous, highlighting the seriousness of the threat posed by the Five Elders Jaygarcia Saturn.
Although Bonney's abilities are formidable, they seem ineffective against Jaygarcia Saturn. The presence of black lightning around these Five Elders is an indication of the powerful use of Haki, casting doubt on Bonney's victory in this war.
She was still a young girl after all, and facing someone with so much power and experience, Bonney was at a distinct disadvantage. Thereby highlighting the imminent threat and urgency of the current situation.
Bonney can change the appearance of the Straw Hat crew members.
Previously, the skills performed by Bonney, especially in chapter 1064, where she manipulated the Straw Hats' ages, were an intriguing aspect of the plot. Jinbei's rejuvenation and Luffy's transformation into an old man in the past could allude to possible developments and changes in the future. A plot twist was planted by Eiichiro Oda to foreshadow that Luffy could "change form" in the future, a move that could significantly change the plot's dynamic.
The idea that Bonney could "summon" an alternate version of Luffy, when he was at his peak, is intriguing. This version of Luffy will be his chance to fight Saturn. The future of a Luffy who continues to train and develop and rival the legends of the "One Piece" world is very exciting, opening up many exciting possibilities in the future.