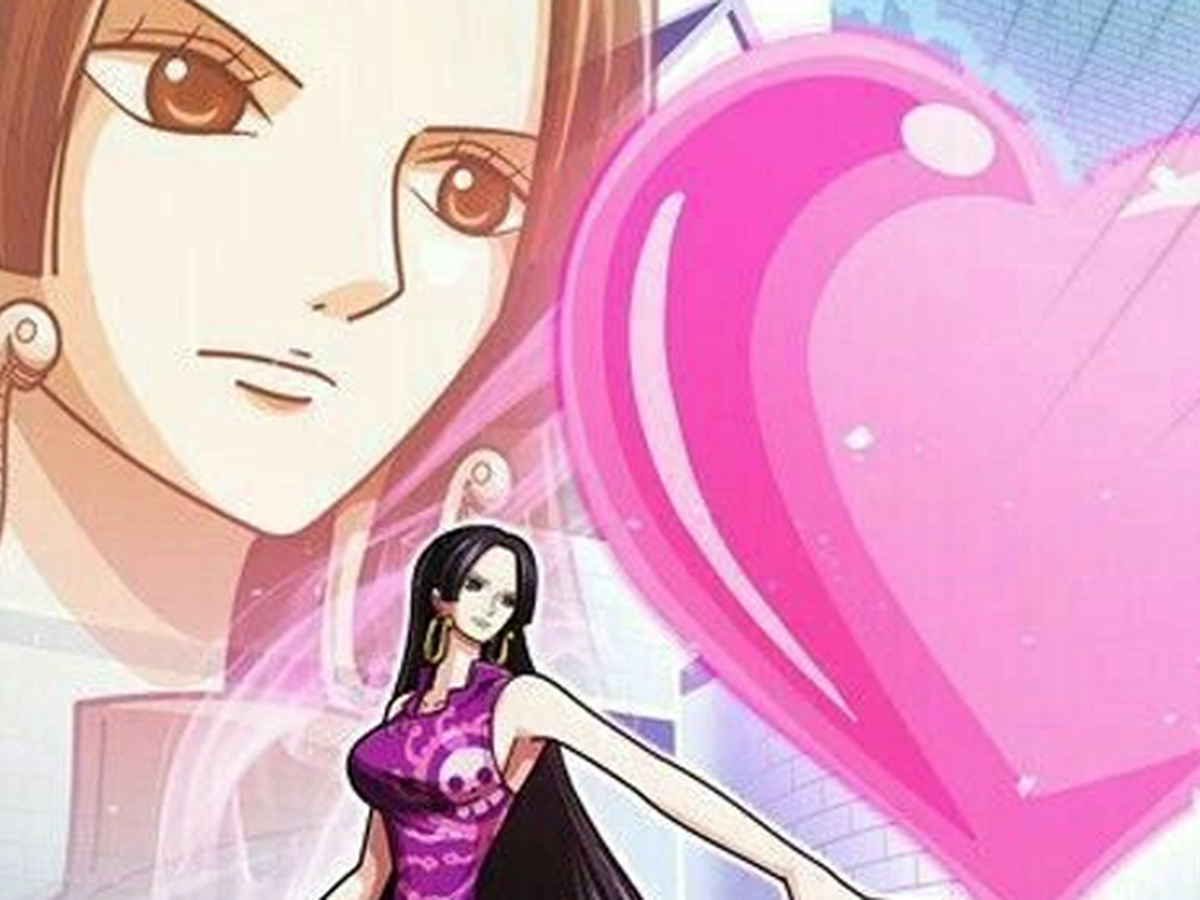 There are some Devil Fruits that we cannot see their design, unless the owner of it dies or finds a new fruit in the wild. Previously, we have seen the designs of some devil fruits in One Piece such as: Gomu Gomu no Mi, Bara Bara no Mi, Moku Moku no Mi, Hana Hana no Mi, Yami Yami no Mi…
And recently, the shape of Boa Hancock's Mero Mero no Mi has also been revealed.
The Devil Fruit form of the pirate queen Boa Hancock has finally been revealed.
In One Piece, Boa Hancock is the one who ate the Mero Mero no Mi (ornately translated as "Love fruit"). It is true that the fruit of love is different, so its design is also very beautiful. This fruit is not only heart-shaped, but the patterns on the left body are also heart-shaped, all of which evoke an abundance of love.
This is a Paramecia-type Devil Fruit that allows the user to turn people and objects into stone. Thanks to this, Boa gains the ability to attack from a distance and turn anyone who thinks "evil" towards her to stone.
Boa Hancock uses her Devil Fruit powers.
Indeed, the combination of Boa Hancock and this devil fruit could not be more accurate. The reason is because she is so beautiful, it is rare for anyone to stand in front of Boa without being moved. This becomes her advantage on the battlefield, no one "will" to hurt such a beauty and that's when they will fall before Boa.