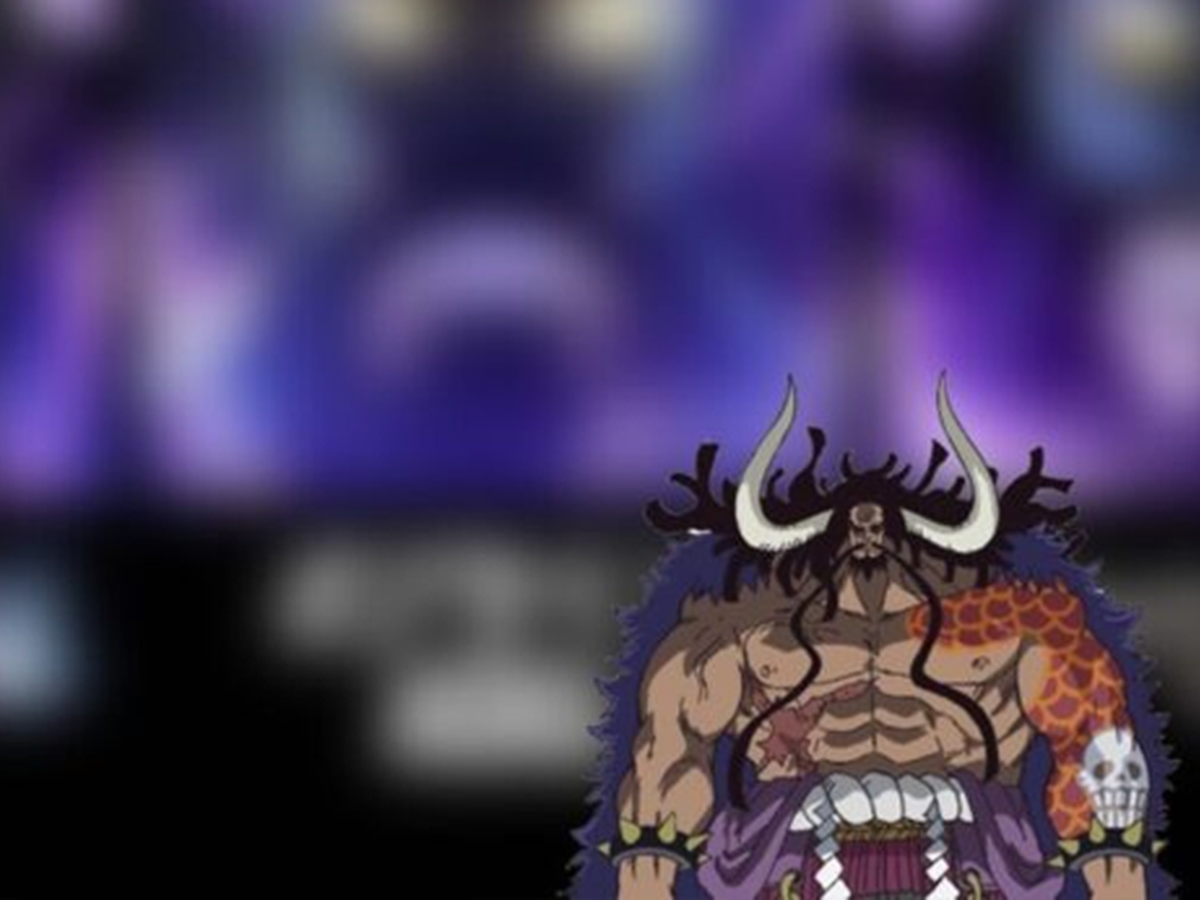 In One Piece, Kaido is the captain of the Beasts Pirates, he possesses enormous power and was once one of the four Yonko who ruled the New World. He was also once called "the strongest creature in the world".
Kaido possesses the power of a Mythical Zoan-type Devil Fruit named Uo Uo no mi, model Seiryu (Blue Dragon). This type of Devil Fruit allows him to transform into a dragon or half-human half-dragon form.
Kaido in One Piece anime
In the past, Kaido experienced 18 captures and tortures, 40 executions by the navy and enemies, but survived and all of his weapons were destroyed. Kaido even jumped down from a height of 10,000 meters without being hurt. The only scar on Kaido's body was caused by Kouzuki Oden slashing with his sword. However, in the end, the Yonko was defeated by Monkey D. Luffy.
With such introductions, powers, and positions, Kaido is a popular One Piece character and gets a lot of attention. Even many artists have used this character as creative material.
One of the Kaido fanart photos of artist @abelveraart7 shared recently has really caught the attention of netizens. The interesting point of this picture is that it depicts Kaido in many of the styles of other anime series.
Photo: @abelveraart7
The Kaido character in One Piece would look like this if drawn in the style of nine different anime. Photo: @abelveraart7
In the image above, in addition to the One Piece style we are all familiar with, Kaido is shown as a character in the anime Jojo's Bizarre Adventure, Jujutsu Kaisen, Dragon Ball Z, Vinland Saga, Demon Slayer, Bleach, Mob Psycho and finally Attack on Titan. These are all very popular anime series
It can be seen that, no matter what style, Kaido still looks extremely fierce and majestic, a dangerous opponent for anyone.