Netflix has greenlit a second season of the live-action series One Piece adapted from the popular manga by Eiichiro Oda. This exciting news was shared directly by Eiichiro Oda, who conveyed it through his unique Den Den Mushi.
The One Piece author said in the video: "To the Straw Hat Fleet! What do you think about season 1 of the live-action One Piece? I spent a long time working with Netflix and Tomorrows Studio. It seems like everyone on people around the world enjoyed the film, which made the production team's efforts truly worth it."
"To everyone who has been a fan of One Piece for many years and to those who are experiencing One Piece for the first time. Thank you so much. Two weeks after the movie came out, I just received some news wonderful. Netflix has decided to make part 2. The adventures of Inaki and the Straw Hats in the live-action version will continue. It will still take some time to complete the script so please be patient, " Oda continued.
Chopper's inclusion in the live-action One Piece second season has also been confirmed. Fans expressed concern about how the character would be portrayed in the live-action film, due to his unique reindeer-like appearance.
To solve this problem, Eiichiro Oda began planning the role of Chopper. The author said: "From here on, it seems like the Straw Hats will need a good doctor. We will see in the movie!" This is accompanied by a glimpse of Oda sketching Chopper.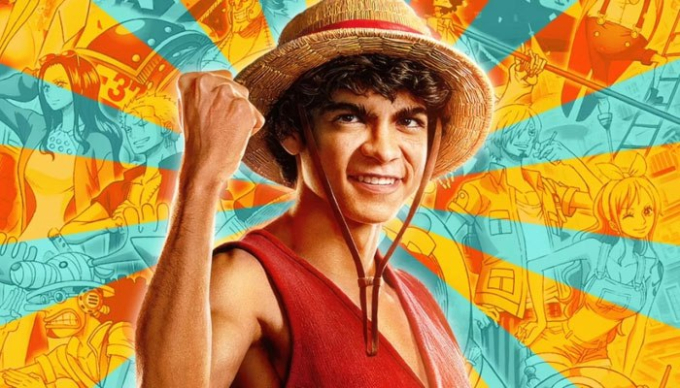 Producers at Tomorrow Studios revealed that they have had preliminary discussions with Oda, Netflix and Shuiesha about the live-action One Piece script leading up to the sixth season.
Their ambition is to produce at least six seasons, taking advantage of the huge available raw materials. Currently, live-action One Piece part 2 still has no release date. Because as the One Piece author revealed, it will take some time to prepare the script for part 2.
Furthermore, the ongoing Hollywood strike could also cause some delays if not resolved quickly.
Aquaman 2 releases a new trailer, villain Black Manta returns more powerful than before