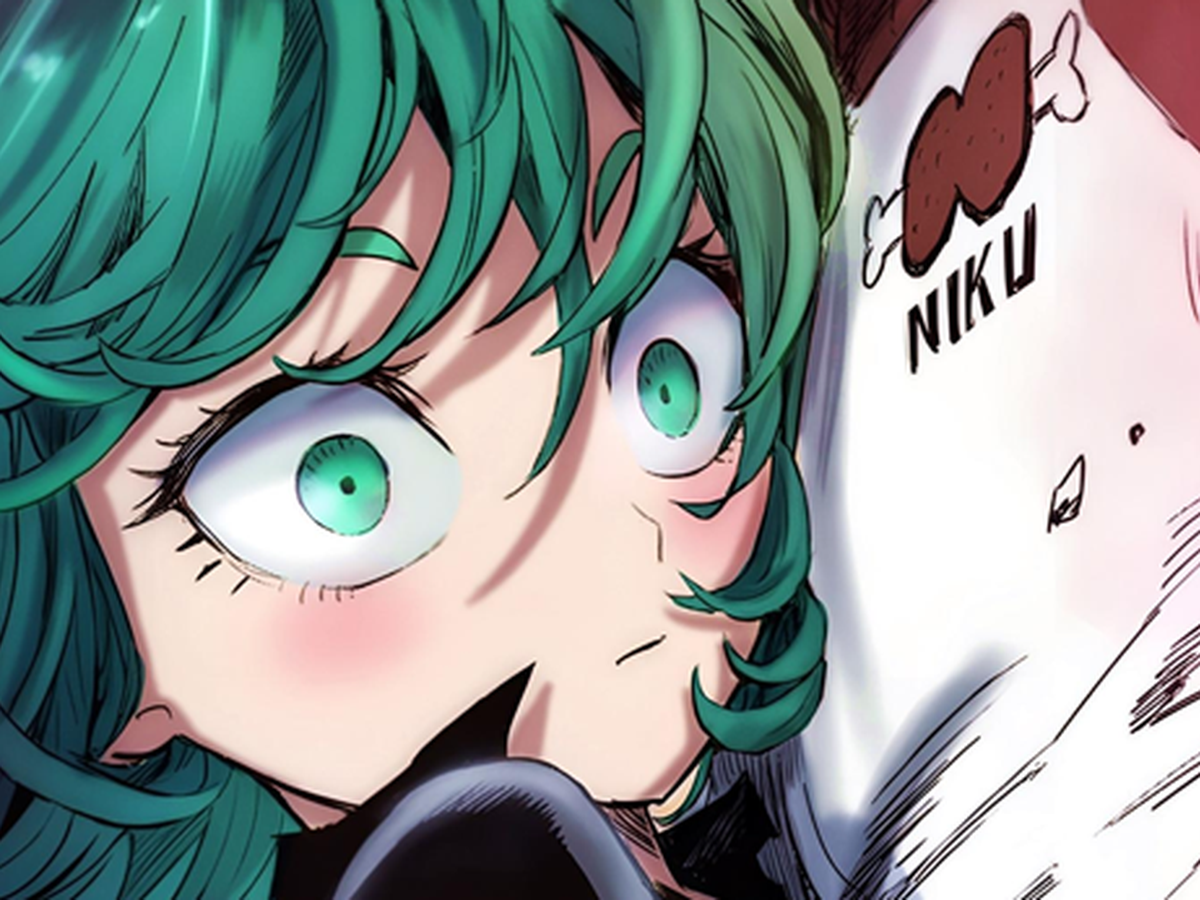 The manga adaptation of Yusuke Murata's One Punch Man has entered one of the most anticipated storylines among fans. In the latest chapter of One Punch Man, a series of interesting episodes involving the Fubuki sisters, Tatsumaki, and Saitama have caught the attention of readers. Even with these "crazy salary" episodes, some fans have expressed their desire to see a love triangle in the work.
In a new chapter published on January 26 in Japan on the Tonari no Young Jump service, sisters Snowstorm and Saitama make an important development. Accordingly, many comments have appeared on social networks, fans are hoping that some developments similar to a romantic comedy will take place in One Punch Man.
The starting point is when Fubuki and his subordinates are in trouble when the truth is that there is a spy from the Tsukuyomi organization in their ranks. Although Tatsumaki and Saitama were later able to deal with the consequences of this spy, a heavy atmosphere still enveloped Fubuki's group.
In order to cut off Fubuki's troublesome juniors, Tatsumaki wanted to join them in order to eliminate future disasters despite his sister's objections. Fortunately, Saitama stopped Tatsumaki, as she tried to finish off all of Fubuki's party members.
Of course, the monstrous psychic powers of "heroine #2" had some effect on Saitama, but it still couldn't hurt him at all. Even when Tatsumaki reacted with all his might, causing the Hero Association's base to shake, Saitama felt that the others were in danger, so he hugged the "baby storm" and took her go elsewhere.
This moment in ONE's webcomic was originally quite ordinary, but through the hands of Yusuke Murata, it became something special thanks to the "charismatic" of the female characters. The emphasis on the charm of two sisters Fubuki and Tatsumaki became a topic of interest for One Punch Man and fans appreciated the author's artistic exploitation direction.
The scene where Saitama hugs Tatsumaki seems to be the most interesting scene for readers. The image of her first round in close contact with the bald man is described in detail by the author. Many readers expressed their feelings by commenting, "Oh, I can't believe my eyes are looking" or "Tatsumaki looks amazing, that's something I never thought I would say".
The new chapter also features a scene where Tatsumaki asks Saitama about his relationship with his sister. Saitama thought for a moment and replied "we are just acquaintances", hearing the bald man's answer made Fubuki look sad and shocked. On the other hand, in the scene where Saitama hugs Tatsumaki, the author clearly shows Tatsumaki's surprised face, which looks very cute.
Because of that, many fans were hoping to see a Saitama-centered love triangle. "I have a strong feeling that Fubuki and Tatsumaki are about to have an interest in Saitama" and "I want both sisters to love Saitama". Of course in the original ONE nothing like that happened, there was no romantic development between any of the characters.
It seems that fans are overreacting to the development of Saitama's relationship with the two blizzard sisters. So what will Yusuke Murata do next?