This player's chest opening feat is causing a stir in the online community.
Not only launching many attractive events, Lien Quan Mobile's store and gift system is also an aspect that many gamers are interested in. Currently, besides Gold and Ruby, most of the items of this game are traded with Military Emblems. Players through Military Emblem will be able to buy generals, skins, emotes, chests… or anything else they desire. Recently, a Vietnamese gamer has spent more than 1200 military commanders just to open chests to earn costumes. The results received surprised viewers.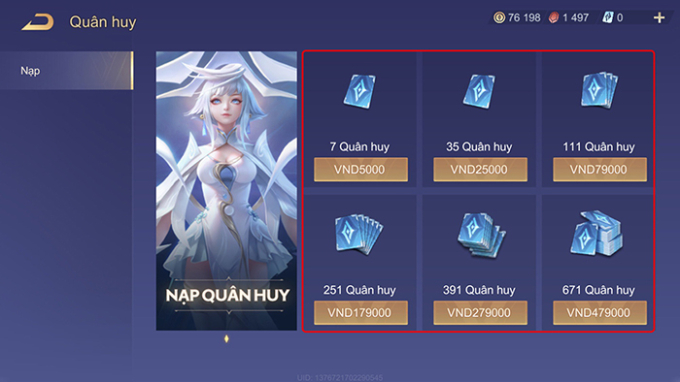 Players can buy Military Emblems at any time right in the main interface of the game.
With the desire to open special rewards, as well as receive more badges to redeem limited costumes in the store, this gamer boldly "hands down" to buy 307 treasure chests continuously. These chests have a 95% chance of getting event badges and only a 5% chance of dropping skins.
With the encouragement of the gaming community, the main character decided to believe in the publisher's winning rate. However, all he gets is a badge!
Gamers spend more than 1200 Commanders just to redeem the Event Badge from the publisher.
It is known that with nearly 1200 Military Medals (nearly 1 million VND), few gamers choose the direction like this guy. Instead of spending all of the above resources to open the chest, there are many other valuable items that can be considered. Players can buy 10 S+ tier skins, 12 A tier skins, 3 packs of 25 awesome scrolls… or even the newest Valhein First Divine Detective skin.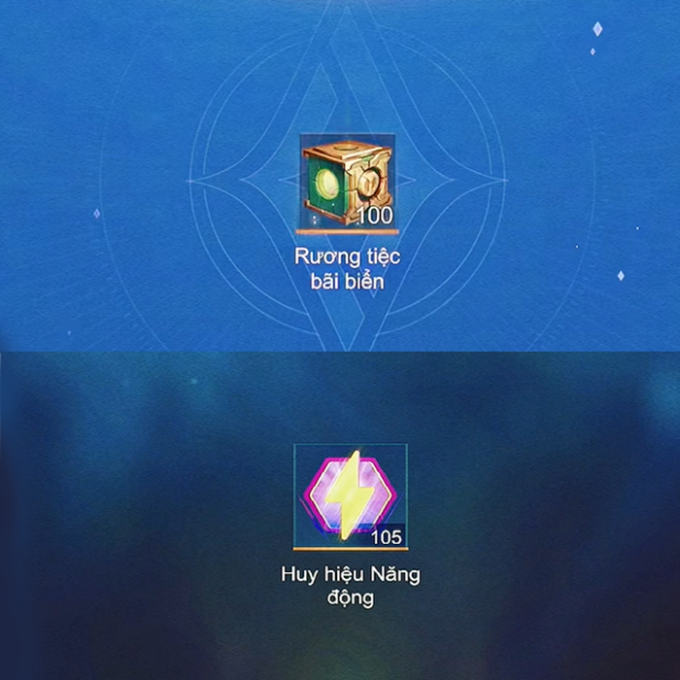 In just a moment, this player lost millions of dong without receiving the desired reward.
After sharing on social networks, the guy quickly received many words of sympathy. Most believe that the main character is too unlucky to accept a large amount of money without getting anything in return. The rest claim that this player is not understanding Garena's prize drawing mechanism. Instead of buying hundreds of treasure chests continuously, buying them individually will increase the success rate many times over.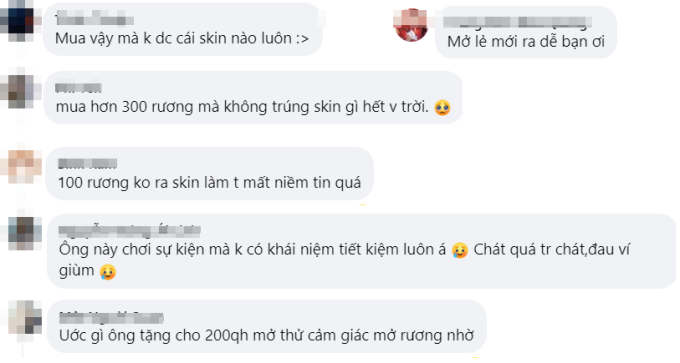 Many accounts feel regret because the amount spent is too large.
The owner later also spoke about this story. The guy claimed to have known in advance the extremely low rate of treasure chests. The main purpose of this big play is partly out of curiosity, partly to accumulate enough Redemption Badges before the event ends. However, this unlucky case still makes many Lien Quan gamers lose faith in Garena's bonus mechanism at the present time.