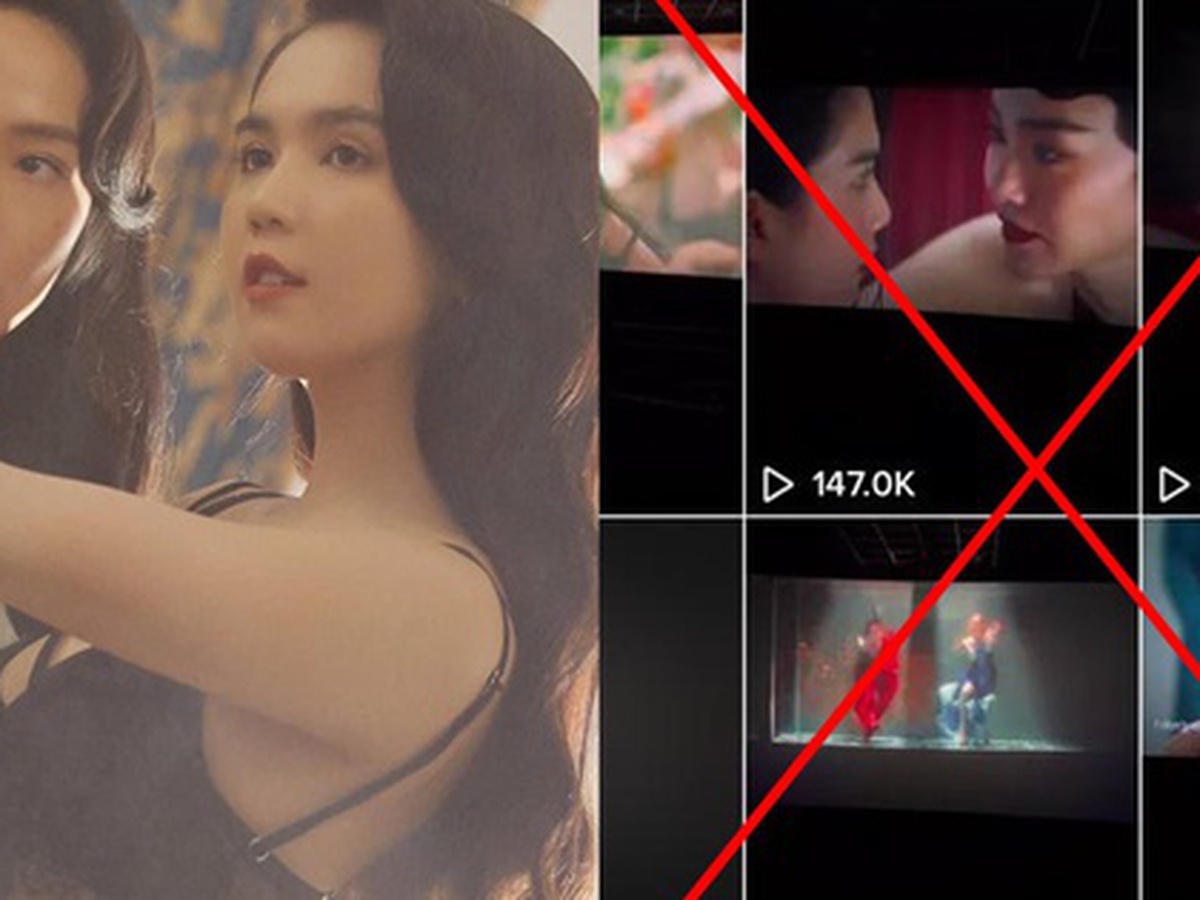 The 2023 Tet film season has 2 Vietnamese works in theaters, attracting a large audience after a not-so-positive year. But the joy did not last long, one of the two films is experiencing a painful situation, showing the poor consciousness of moviegoers.
Sisters and Sisters 2 was spread online.
Recently, on the social network TikTok appeared an account with illegal recording of the movie Tet Sisters and Sisters 2 starring Minh Hang – Ngoc Trinh, and then posted it on the page. This account also has a sophisticated action of breaking movies into multiple videos to attract interaction, with videos bringing in more than 300,000 views. The comment section is also locked to limit the discussion of netizens.
TikTok page Chi Chi (@linhlinh5812) illegally uploaded the whole movie Sisters and Sisters 2, receiving high interaction.
This is clearly an illegal act, even against the law. Currently, Sisters and Sisters 2 has only been in theaters for less than 3 days, it is a "hot" time to achieve great revenue but encounters the unconscious state of a part of the audience. Not only one excerpt, but the entire film from beginning to end was posted publicly, causing the film and crew to be heavily affected.
Actress Minh Hang, Miss Ba Tra of the film, also voiced her frustration when the project encountered such a bad thing. "Speechless because of cultural problems," the actress posted.
The problem of stealthy filming and posting of movies made the crew severely affected.
Minh Hang angrily spoke up.
This is not the first time that "piracy" movies have been posted on social media. Previously there was Facebook with the form of live streaming, now coming to TikTok is a new "environment" for these audiences to rave. On the other hand, by the end of the 2nd day of the Lunar New Year, director Vu Ngoc Dang's Sisters and Sisters 2 has surpassed 10 billion VND (according to Box Office Vietnam), ranking second at the box office after Tran Thanh's Ba Nu House.
Ms. Ba Saigon once made Ngo Thanh Van angry when she was live streamed at the theater.
Doctor Strange 2 also encountered a similar situation, even revealing the after-credits.
Photo: TikTok