Something shined brightly in the grand final to help PRX defeat DRX to become the champion at VCT 2023 Pacific.
Sunday the king plays, at the game Valorant, we have many exciting final matches in the regions. As for the Pacific region, it is not surprising that the two most appreciated teams in Asia, Paper Rex and DRX, have a battle in the decisive match for the VCT Pacific 2023 championship.
Both teams entered the final match in an extremely tense way in the first 2 maps. PRX proved to be quite loser at Fracture and Ascent. DRX quickly took the lead 2-0 with a score of 13-6 and 16-14. Just one more map, Koreans will continue to dominate the game Valorant in Asia.
But everything is not easy, PRX members turn chaos in map 3 Lotus with the excellence of all members. Shorten the score to 1-2.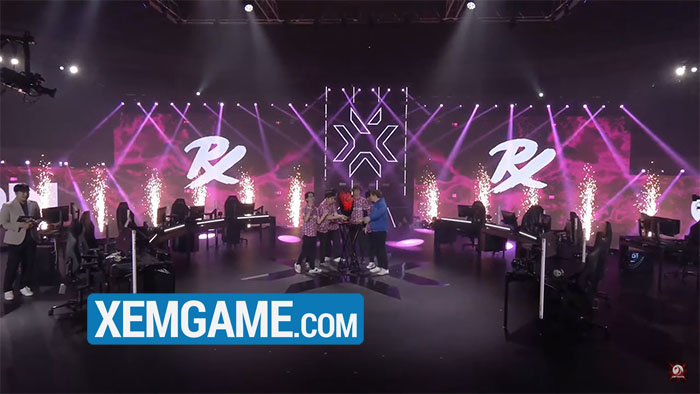 Gaining psychological momentum, the PRX members entered confidently and led their opponents deep in the first half in 2 maps, then 8-4 and 9-3 respectively. Thereby having many advantages and ending the final match with a spectacular flip screen.
Rookie something top 1 Sea proved why he was chosen to take Benkai's place. An explosive day of competition for something special with Reyna like a smurf shot. A worthy result and PRX will be Pacific's No. 1 seed at the upcoming Masters Tokio.