Besides the Ladies Cup which is hotter than ever, Pursuing PC continues to "add fuel to the fire" by introducing a beautiful and super cute female sniper. She will officially take on the position of exclusive female Admin of Pursuing PC, and very quickly many gamers will realize that this is Nimo TV's Bunny – Hot Idol Page, the currently popular Tiktoker.
Let's explore Admin Trang Bunny's personal profile:
1. Full name: Luu Thanh Trang (Bunny Trang)
2. She is an alumna of Foreign Trade University, master of Business Administration at Foreign Trade University, runner-up at Foreign Trade University
3. Trang Bunny is currently living and working in Hanoi, she is a genuine Hanoi girl!
4. In addition to her great education, Trang Bunny also has many other talents. She used to be a professional dancer in a dance company, KOL, Tiktoker, Idol… etc. and is now the official Admin of Pursuing PC to accompany her. gunner brothers.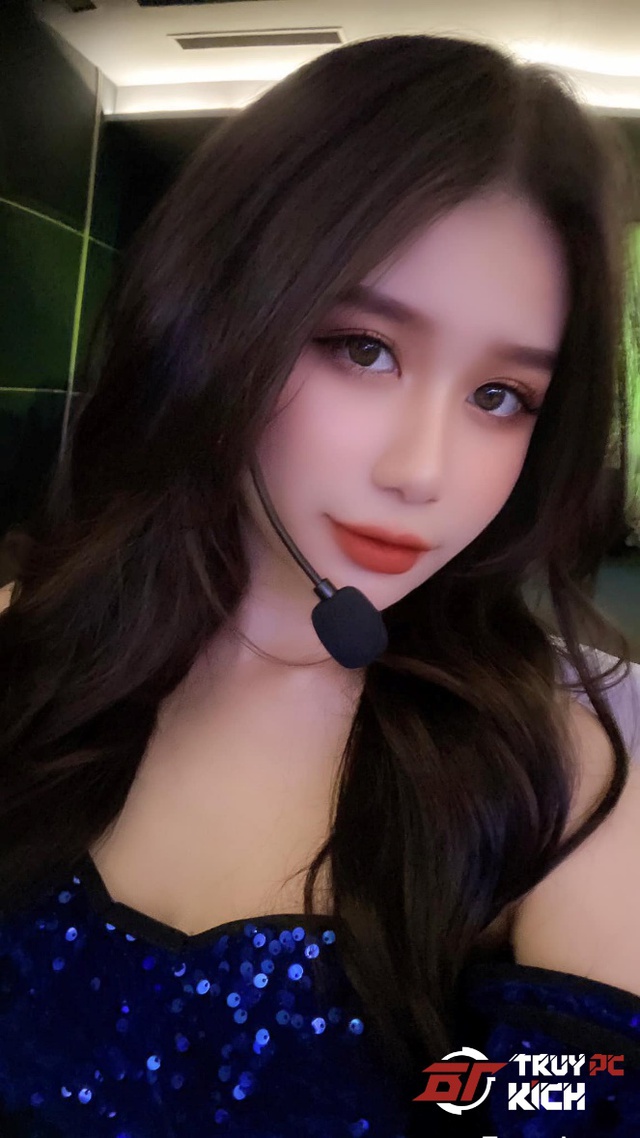 Admin Trang Bunny possesses beauty worthy of the title "ten thousand people love"
Specifically, on the Fanpage with the green tick of Purchasing PC, an official notice has also been posted to introduce the hot girl who will take on the new position of Administrator of Purchasing PC and is ready to support and answer questions in all aspects. battle! The original post is as follows:
"Hello gunners!
I'm Trang Bunny, the new Admin of the game Pursuing PC. Everyone can call me Rabbit 🐰 or BunnyT. As a newbie, I look forward to receiving the welcome and support of the whole family so that we can together build a fun, civilized, polite and fair community of PC gamers!
Everyone, please make friends and follow me now so we can more easily connect with each other. Thank you very much!!!"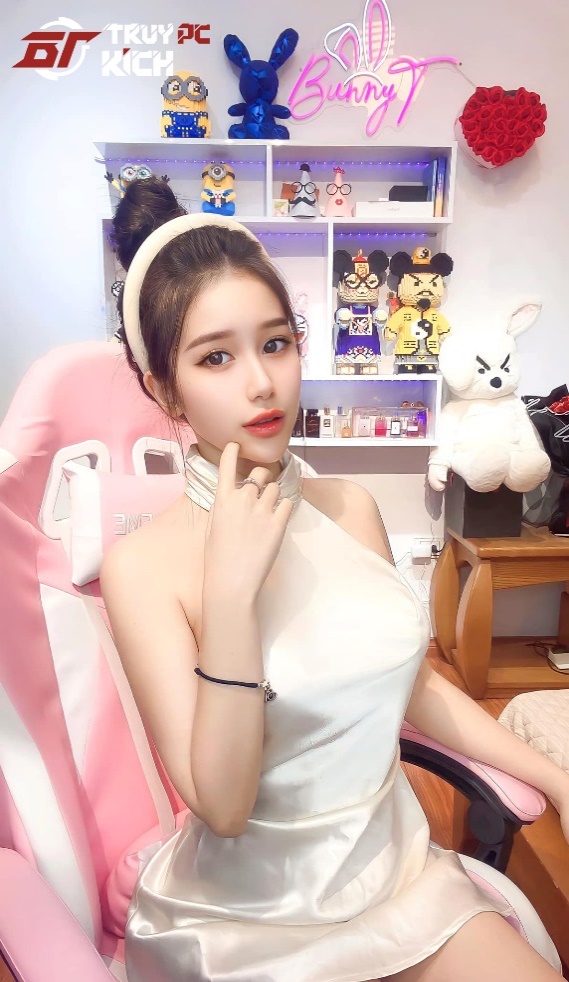 Before joining Pursuing PC, she was a Hot Idol on Nimo TV
In addition, she also shared: "Admin Trang Bunny and the customer service team and management board will support gamers through the game's official Fanpage channel. Bunny will also livestream on the game's Fanpage to interact with the community. Form a team with the whole family to conquer the virtual world of Pursuing PC, organize minigames to give attractive gifts to players, reveal new hot hit information about the product… And many interesting things that Rabbit will keep The secret will be revealed later."
Not only adorable and super enthusiastic, Trang Bunny also had an extremely impressive introduction when sending a set of "cool" Mid-Autumn Festival style photos to the community. This is a gift that the Admin and the entire Board of Management team want to send to PC Pursuit shooters and the Vietnamese gaming community. Wishing everyone a wonderful Tet holiday season. If you don't have a "Bear", remember to play the PC game with Admin Trang right away!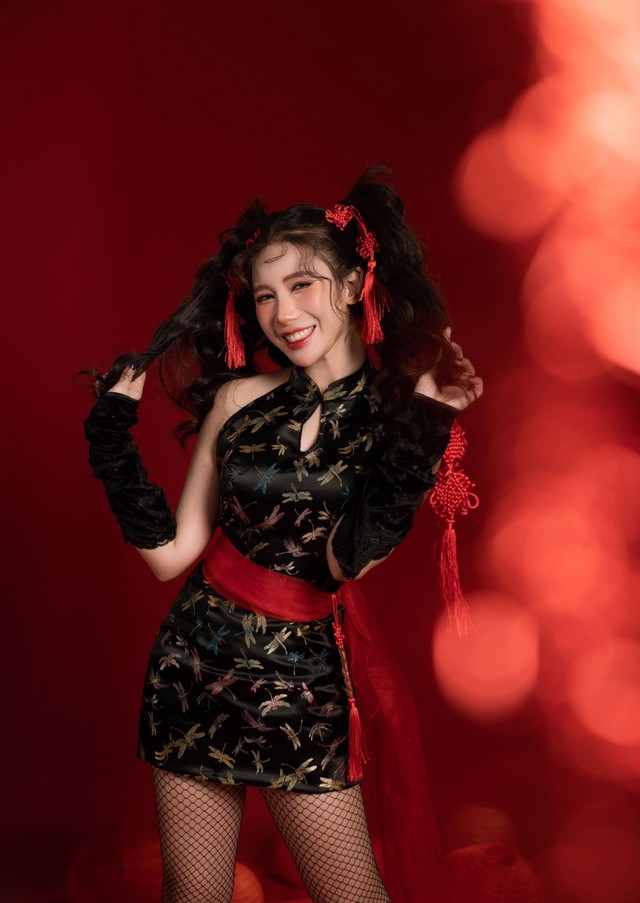 Unique Mid-Autumn Festival photo of beautiful female Admin Trang Bunny
Let's take a look at the full set of photos of this extremely charming, personality but also adorable PC Chase Admin girl!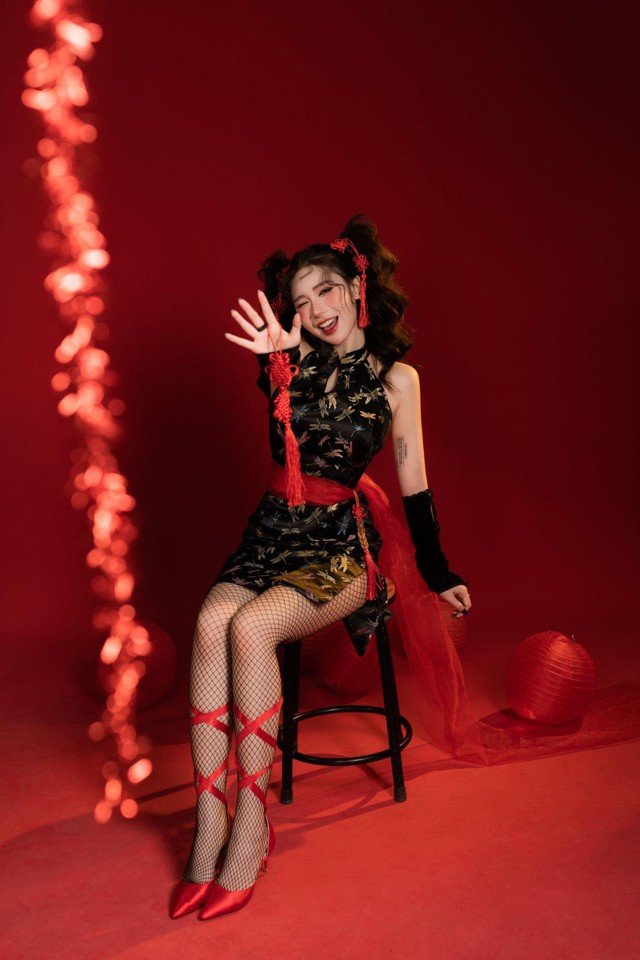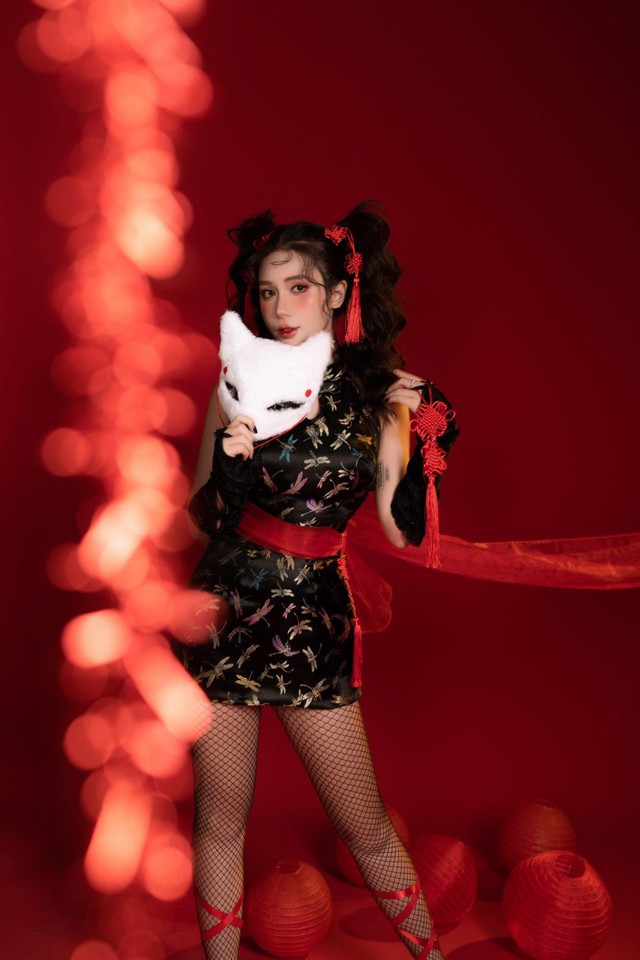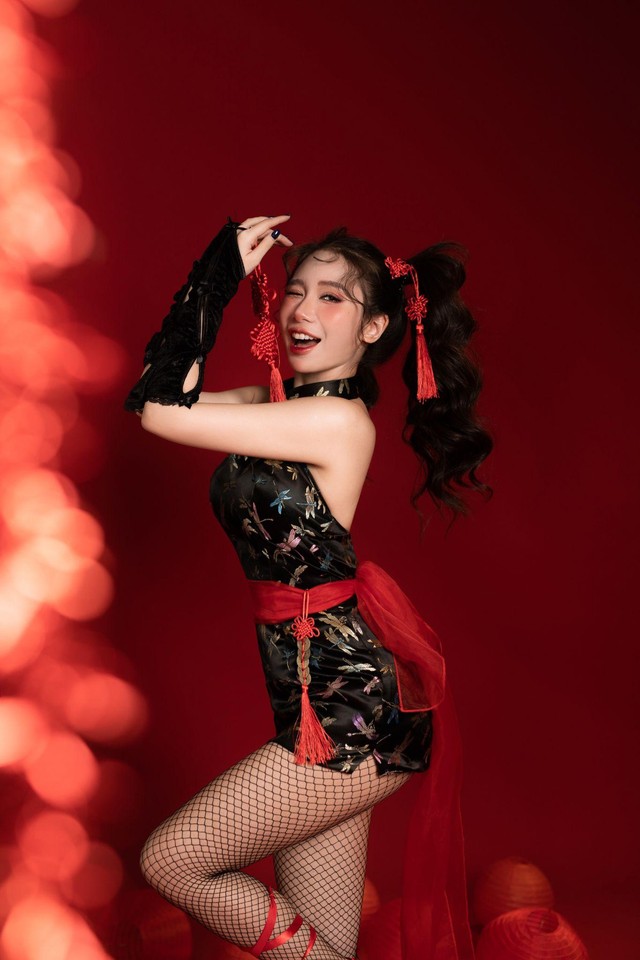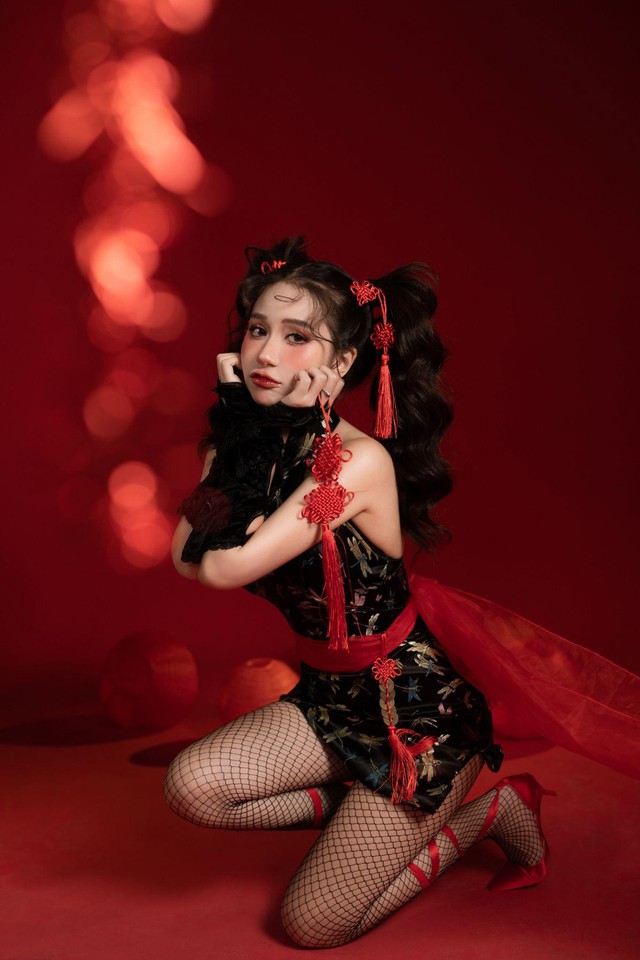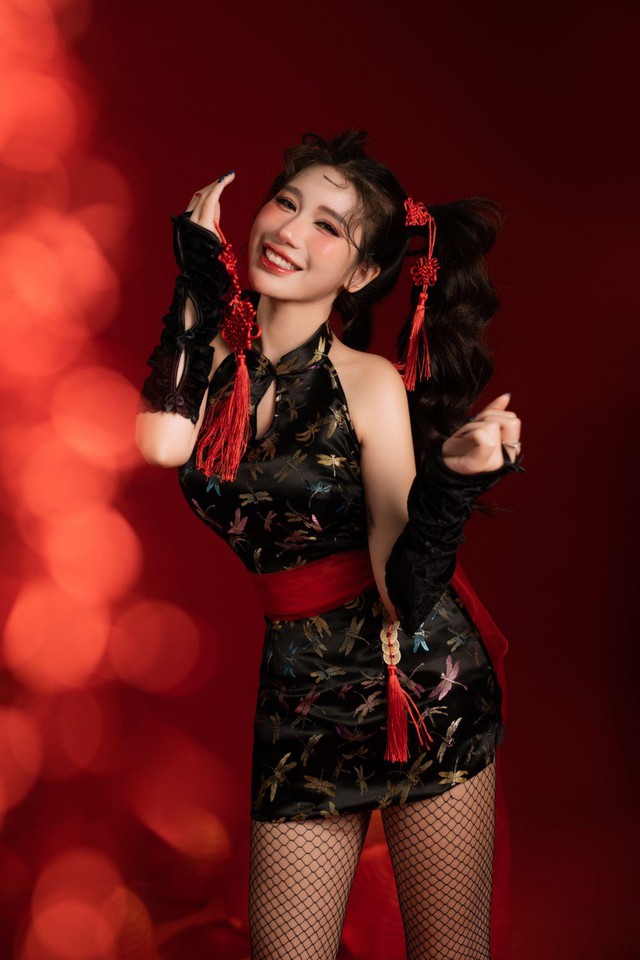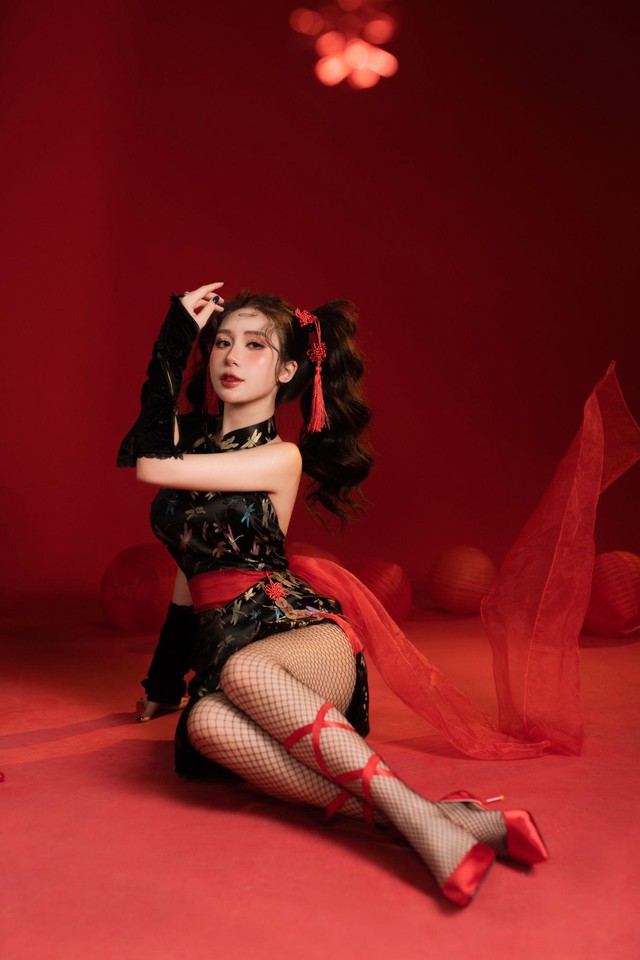 Follow the latest information about PC Access at:
Home page & game download: https://truykichpc.vn
Fanpage: https://www.facebook.com/truykichpcvn
Groups: https://www.facebook.com/groups/truykichpc.vn
Discord: https://discord.gg/truykichpcvtc