"3DCG! Shin – Pencil Boy: Super Power War ~Sushi Bay~" revolves around the story of two special light sources from the universe that bring special superpowers to earth. A positive light source "enters" Shin, making his awkward butt become hot and able to control the surrounding objects at will.
However, this special ability is not only shared with Shin. Another young man named Mitsuru Hiriya – who is extremely dissatisfied with his current life also received this superpower. But instead of using superpower in a "pure" way like young Shin, Hiriya uses this energy to take revenge on life. At the same time, another evil scientist is also intending to use Hiriya's superpower to become hegemony. The fate of the world is now in the hands of young Shin!
With the content adapted from the story collection "Shinnosuke and Himawari: Super Power Brothers", the new film introduces unexpected theories around two extraterrestrial power sources, and builds an interesting character line that keeps the film suspenseful and engaging until the last minute. At the same time, meaningful messages about family and courage are skillfully interwoven through humorous stories of Shin-chan and family and friends.
As the first work using 3D graphics technology of the movie series "Shin – Pencil Boy", this new film promises to bring the audience extremely new cinematic experiences revolving around the journey of young Shin. The shaping part is almost unchanged from the 2D version, keeping the lovely features of the characters. Along with that, the 3D motion technology makes the characters come alive, closer to the audience.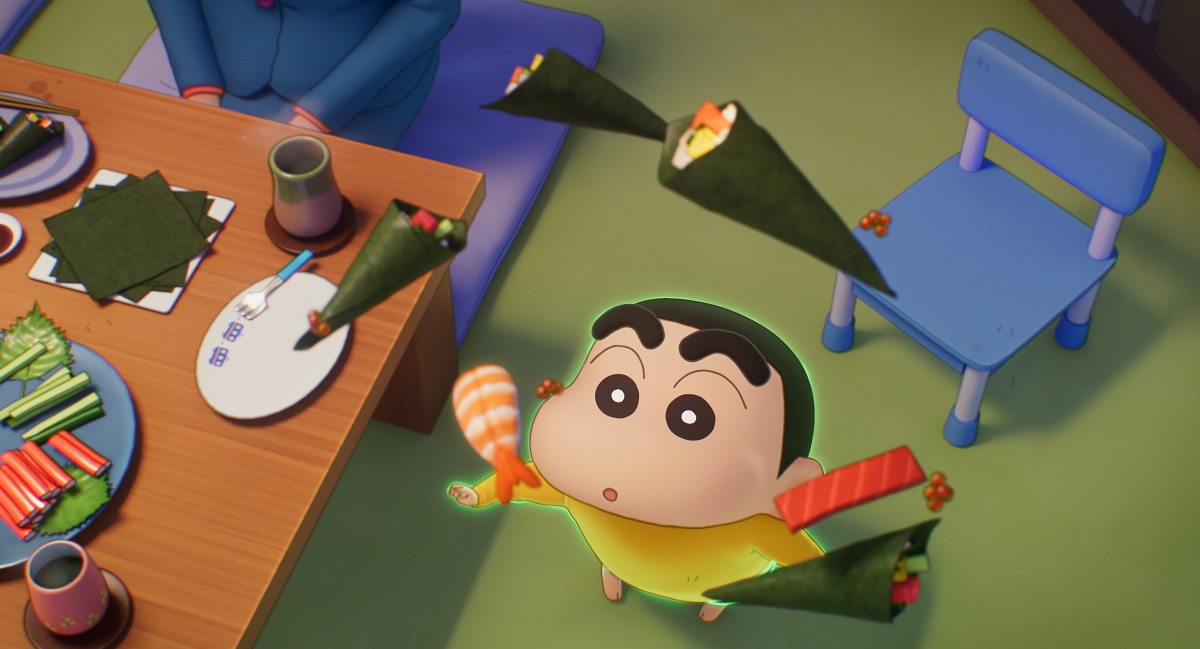 Officially hitting theaters in Vietnam on August 25 with both dubbed and subtitled versions, "3DCG! Shin – Pencil Boy: Super Power War ~Sushi Bay~" is considered the last blockbuster anime of the summer after the fever that "Doraemon" or "Famous Detective Conan" created. This is also a special point when the new film of Shin-chan was shown in both Japan and Vietnam in August, showing the film's global fever.