Recently, in a short video, Riot has "teased" Naafiri – the newest champion of the Darkin group that will appear in the near future. The video immediately attracted the great attention of netizens, especially when the Darkin generals had long had no "rookies". Compared to other areas or clans in League of Legends, Darkin is probably the most "forgotten" champion line by Riot.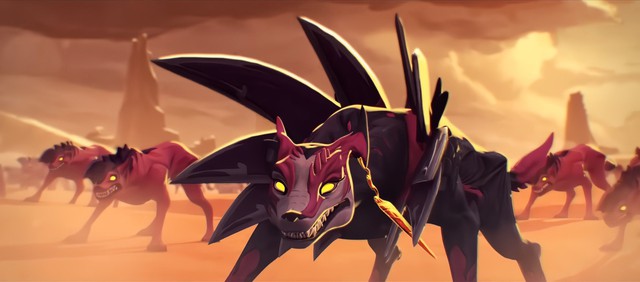 New Darkin General – Naafiri
The new champion also has many special features, the most typical of which is: Naafiri will be the first "non-human" champion (not human or any human form) of the Darkin general system. In the whole of Runeterra, Naafiri is also very special. This champion does not have to take the form of a monster like the generals from the Void or take on anomalous forms like Xayah's fairy race – Rakan, Lillia or Tahm Kench. Naafiri will take the form of a hound, according to Riot's videos.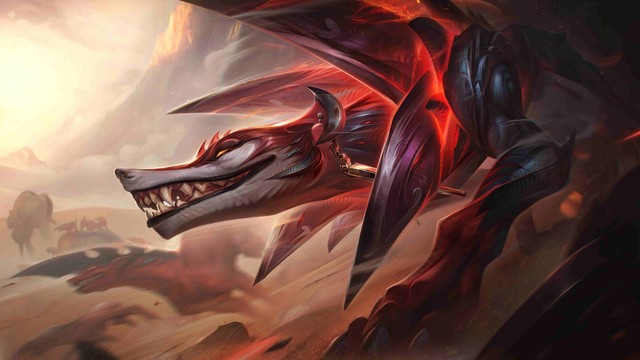 Naafiri will take the form of a hunting dog
But it is from the shape of Naafiri that many players think of a previous project of Riot that was ended by this publisher. Accordingly, in season 2, Riot once "teased" a champion with a dog-like appearance, with spikes or ruffled fur. This champion also has the dominant red – black color and at that time, many people think that it will be a general from the Void. And in fact, there is also information that Riot has confirmed that champion has become Rek'Sai.
But in the end, Riot didn't make that project a reality. The general named Omen is forever in the past and only lies on the surface of papers and ideas. However, Riot used to turn Ao Shin into Aurelion Sol, so many people think that in the case of Naafiri, it may be similar when Riot refreshes an old design of its own.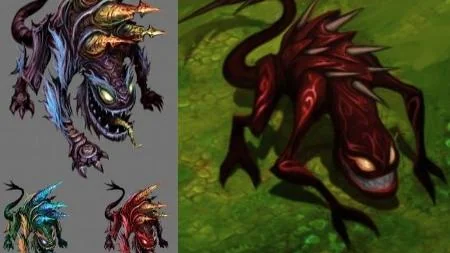 Naafiri reminds me of an old champion project from Riot's season 2
Currently, Riot has not announced the official launch date of Naafiri. But it will definitely be in 2023 and when this champion appears, it will probably also bring many interesting new gameplay. Players will certainly also be extremely excited when Naafiri in the form of a hunting dog appears in Summoner's Rift.