In 2023, Riot has released 3 new champions, namely Millio, Naafiri and Briar. Before that, in 2022, there will be the appearances of Zeri, Renata Glasc, Bel'Veth, Nilah and K'Sante. Thus, in just 2 years, Riot has released 8 new champions. Notably, all eight of these new names have caused countless problems for Riot. From the stage of appearance design, skills, or plot, there are many problems.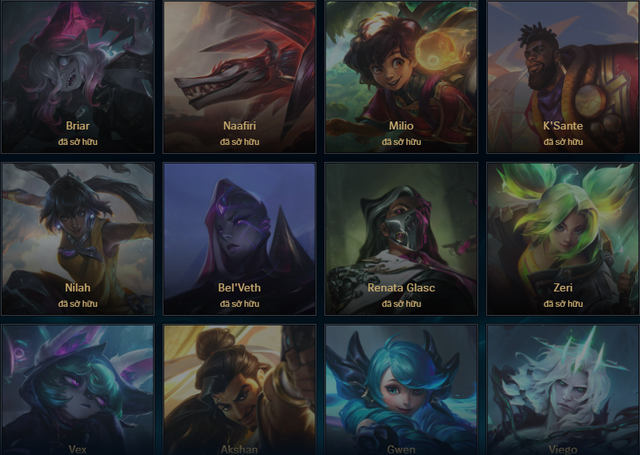 There have been 8 new champions released in just 2 years
If Zeri and K'Sante become super "powerful" names that until now are still complained about their out-of-control power, then Bel'Veth and Nilah only appear a few times before disappearing. Absolutely. Renata Glasc and Millio are two rare names that can be considered to have the best strength, and are often used in the Support role. Meanwhile, Naafiri has a storyline that is considered a failure by the community while Briar has just launched and has a record low win rate… (less than 30%).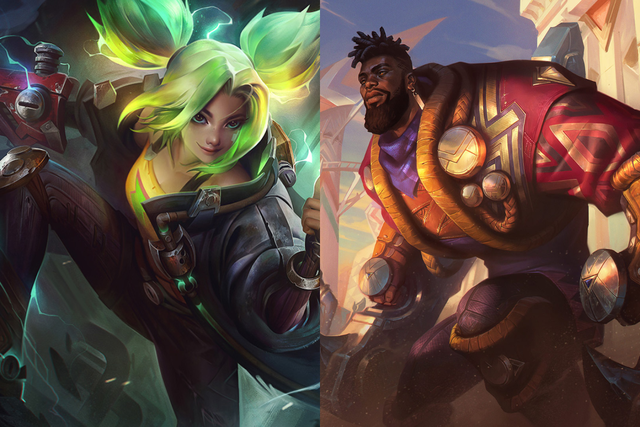 Zeri and K'Sante are considered the two most "faulty" champions in League of Legends today
Recently, BeryL – Support, considered a genius of the League of Legends community and has extremely broad knowledge of the game, spoke out against Riot's current game design and operations. BeryL frankly: "Riot, don't release any more new champions. It's clear that champion balancing is not being done well, while there are many champions that need to be reworked. More than 20 champions are currently owned. The existing mechanism is extremely outdated and needs to be rebuilt urgently."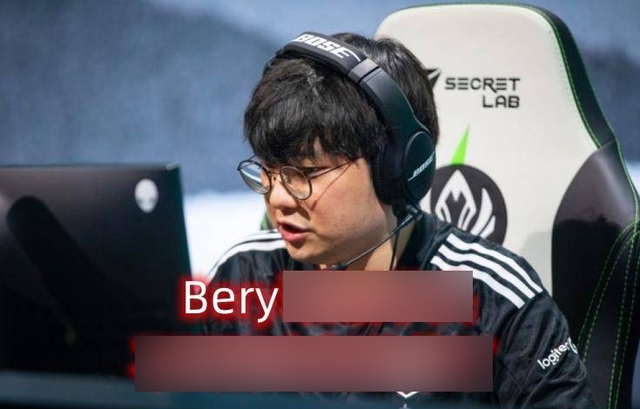 BeryL harshly asked Riot not to release new champions but instead focus on remaking old champions
BeryL also takes an example when Garen's skill set is extremely outdated, and can add a jumping mechanism when Garen performs his ultimate move. In addition, DRX Support cited evidence from the game Genshin Impact, when commenting: Although there are many new generals released, players at most only try a few matches. While familiar old generals will be more popular. So remaking outdated names is something that needs to be done as soon as possible.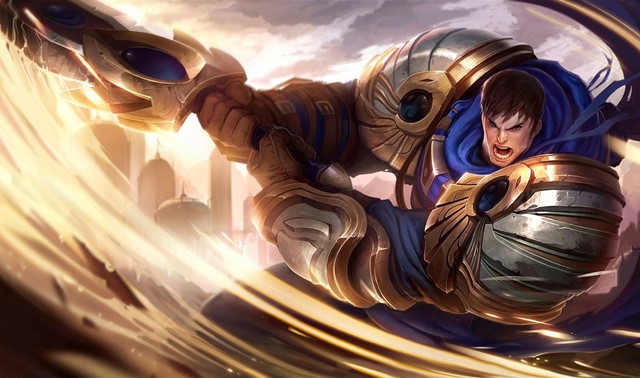 Garen almost disappeared from League of Legends because of its outdated visuals and skill mechanics
However, remaking a champion will depend on Riot itself and recent cases. Up to now, almost 100% rework cases (Volibear, Fiddlestick, Udyr, Dr.Mundo) have more or less failed. And maybe, that's why Riot is not very interested in remaking the names that have been associated with League of Legends since the early days.