The balanced "500 years" general was suddenly asked to increase his strength at the present time.
Faker is a professional player of the game League of Legends. If you are a fan of this game, surely every gamer knows that this is a character that always gives the publisher a "headache". Because, even if they are a forgotten or unpopular general, as long as they pass through the hands of the Immortal Demon King, they will become "faulty generals".
In the history of competition, it was Faker who caused Ryze, Akali, Azir… to be nerfed countless times. The reason is because this player always knows how to maximize the potential power of his champion, making every opponent terrified every time they encounter him. Thanks to that, the case of Faker's "closet champion" being asked to upgrade is extremely rare.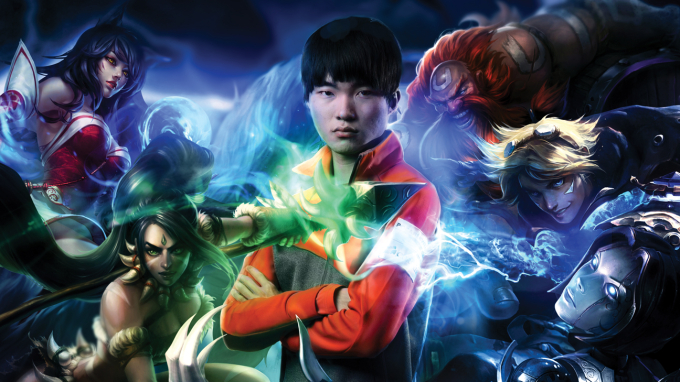 Faker's "passed" champions all become stronger versions than their original designs.
It seems obvious, but there are still players "demanding" that Riot increase the power (buff) of one of the "trump cards" that Faker trusts. It is known that the general mentioned by name is Akali. However, the version requested to be upgraded is the Wild Rift game instead of League of Legends.
The reason this player gave is extremely simple. First, Wild Rift is completely different from the PC version. Second, this girl's Dart Release is too weak, her movement speed is too slow because it depends on her skill set. This has made Akali's assassin style more limited and less volatile compared to other champions in the same segment.

This player's post is causing a stir in the online community.
As soon as he posted it, this gamer received a lot of opposition. Most of the Wild Rift community believes that Akali is very stable and is one of the top powerful assassins that Riot created. This girl even has a very high win and ban rate on servers around the world.
Most people confirm that this is a difficult general to master. Therefore, perhaps the "owner" is just having skill problems so he makes such an unreasonable request to the publisher.

The community believes that "skill issues" are the reason why this player feels the "500 year old" champion should be buffed at the present time.
One thing is for sure, Faker has not made a name for Akali in Wild Rift, and the two games have completely different gameplay. Asking Riot to upgrade this gamer's champion is not unreasonable but simply "goes against" the general thinking of the community at the present time.