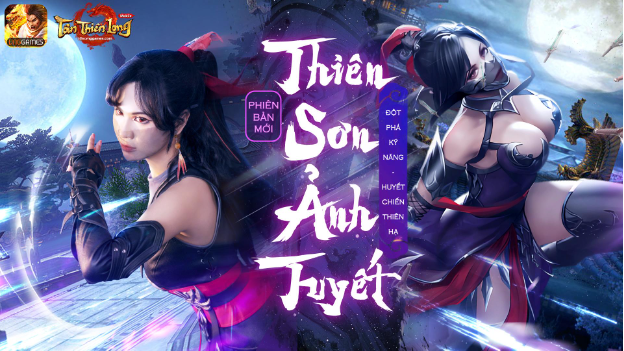 The version of Thien Son Photo Sword brings a rain of gifts to gamers
The biggest attraction of this version is the appearance of the Thien Long Bat Bo recollection features and the sect skill Remake, the main focus being the Thien Son sect – almost completely remade.
It is known that this version is quite close to the original (released in the Chinese market), helping Vietnamese gamers experience as early as the foreign market, bringing back the memory of Thien Long Bat Bo for a while.
What does Big Update "Thien Son Photo Sword" have?
Upgrading Thien Son Sect skills
Open 02 flashback maps: Dali and Dunhuang, with eagle riding feature at Dali main citadel
4th branch excellent research
Expansion of the Dark Weapon system
New Features Equip Spell
New activity Peak Peak Thien Menh
Update new housekeeper style: Dunhuang West Region
Open a new Leaderboard: Bach Hieu
Adjust the balance of the sects
How to play the Child Title attribute Mở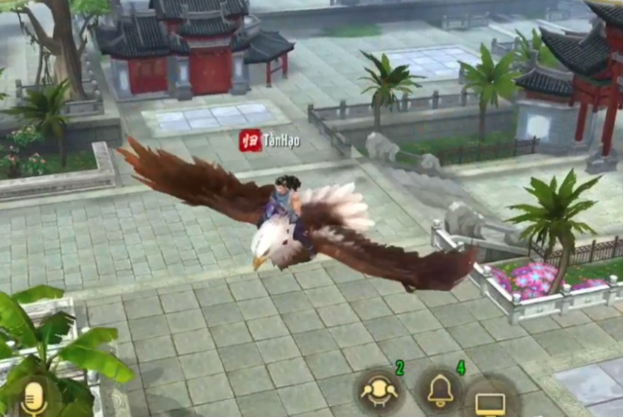 Experience the memories of riding an eagle on the map of Dai Ly in the new version "Thien Son Anh Tuyet"
Coming to the upcoming version of Thien Son Anh Tuyet, the Thien Son faction will be reworked the skill set with many new improvements to bring a flexible, flexible, and flexible Thien Son sect experience. suddenly disappear, waiting for the right opportunity to use a move to defeat the opponent.
The skill system of Thien Son Sect in this remake has been upgraded to a new level with notable changes. Specifically, Skill Points in key moves such as Phuong Vu Cuu Thien, Kim Thien Escape from the Body, Mai Hoa Tam Long, and Chiet Mai Thuc have been strengthened in many ways. Thien Son martial arts will rise to a new level after adjusting the skill effects of Hero Points.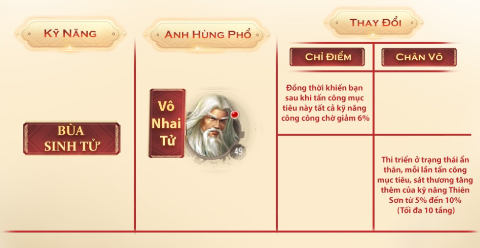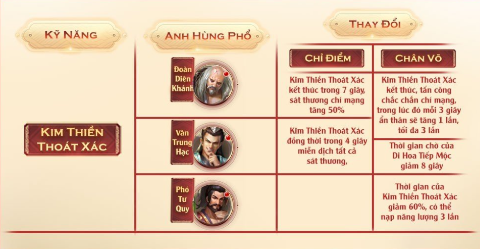 Change skills when changing Hero Points – An exclusive feature of Tan Thien Long Mobile.
Not only updating HOT features, Tan Thien Long Mobile also opens a series of events and benefits with extremely attractive rewards for all players.
Open Special Server S135 – Dealer with a series of special events: X2 first loading milestone, a series of special TOP racing events: TOP Luc Chien Individual, TOP Luc Chien Bang, TOP Phu Thi, TOP Crafting Equipment with A bunch of cool gifts.
In particular, NPH VNGGames also opened a special tournament for the new server S135, the "First Thien Son" tournament for gamers who love PK, and at the same time can experience the change of Thien Son sect.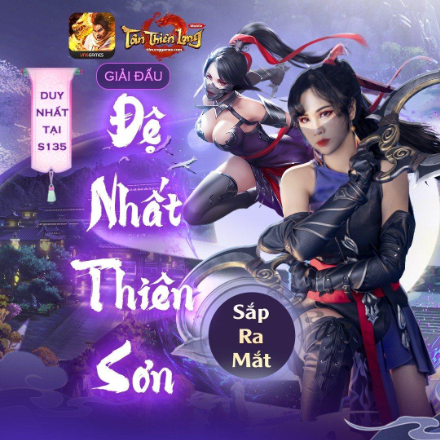 Tournament "First Thien Son" exclusively for Special Server S135 – Dealer
Toan Server Newspaper Benefits: As long as you have a character account of level 50 or higher, when accessing https://event.zing.vn/ttlm/nhan-code , select the item "Dan Danh Toan Server". Then proceed to enter the information to be able to receive free gifts.
Benefits for Returning Old People: Gamers who have been off for more than 30 days, when returning to the game between May 24 and May 30 at the server they played (from S1 – S133), the character acc has a maximum level Minimum of 40 or more and when you come back with a minimum of 80NB, you will receive immediately: Amulet to increase the stone, Minh Ton Long Riding Animal (30N), Thien Khai Van Co Fashion (30N), Thien Tam Kim Phat Thien Tam (30N) …
In addition, a series of ingame and community events are taking place extremely excitingly: Changing Avatar Frames to receive milestone gifts, Super-unique sect Cosplay Events, 90% single transfer discount to support gamers in The old server has the opportunity to experience the change of their favorite sects…..
Just full registration, you can get many valuable ingame rewards
It is known that there are many other extremely attractive events, gamers should quickly log in to Tan Thien Long Mobile VNG to experience the new version of Thien Son Anh Tuyet, discover the power of the Thien Son sect and discover the power of the afterlife. Experience a series of new in-depth activities and features as well as hunt for valuable rewards mentioned above!
See more information about Tan Thien Long Mobile VNG at:
Download the game at: https://ttlm.onelink.me/Nysx/c3aa2c49
Fanpage: https://www.facebook.com/ttlm.vnggames/
Community group: https://www.fb.com/groups/congdongtanthienlongmobile
Official Youtube channel: https://www.youtube.com/tanthienlongmobilevng