Recently, Thong Soai Ca suddenly appeared with a bright face, neat hair and especially beautiful, flawless white teeth. This guy's 90-degree transformation has shocked the online community. Because the impoverished appearance and trademark "fashion" of the male TikToker are familiar identifying factors up to now. Although not very beautiful, thanks to this image, Thong Soai Ca received attention and became an internet phenomenon at the present time.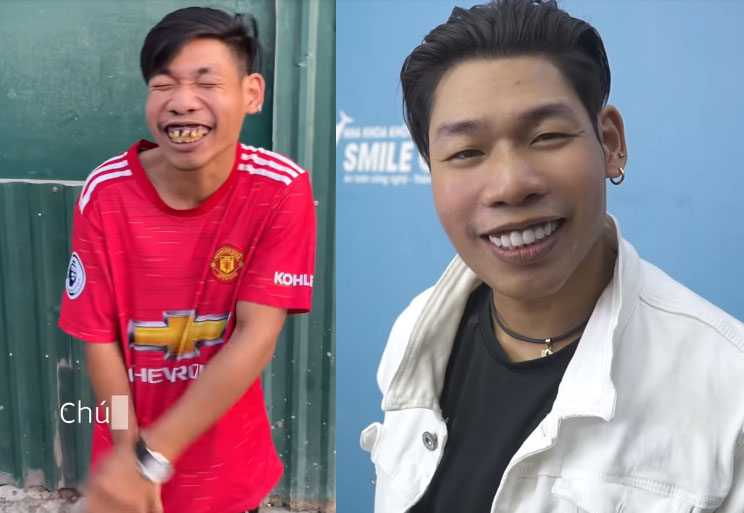 Thong Soai Ca had an extremely impressive transformation, making the online community full of praise.
For readers who do not know, Thong Soai Ca's real name is Nguyen Minh Thong. This guy is from Hanoi and is a digital content creator, a TikToker famous for his awkward flirtations that make listeners laugh. Despite not having a very handsome appearance, especially "painful" bad teeth, Thong Soai Ca's humorous videos are still well received, reaching more than 30 million views.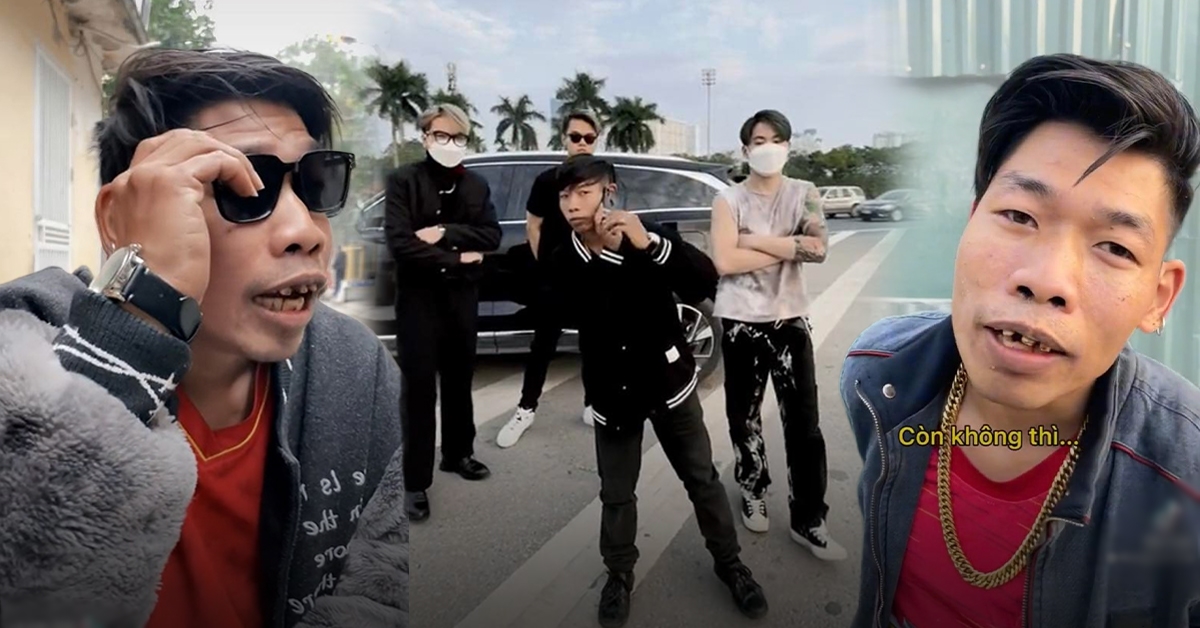 Thong Soai Ca suddenly "popped like crazy" with the flirtatious sentence: "Other guys are afraid to flirt with you, because they're bored of you."
Once standing at the peak of fame and being a top mentioned name, recently Thong Soai Ca suddenly "sink" gradually, to the point of almost disappearing on social networks. Although he still posts videos regularly and continuously launches new entertainment products, the heat from his "flirting and view-seeking" games is decreasing day by day. Many viewers commented that this is a common rule of elimination in network phenomena. Due to his inability to develop and renew himself, it is not surprising that Thong Soai Ca was forgotten.
Yet when you have a new look. The guy continued to attract a huge number of viewers in the blink of an eye. For unknown reasons, Thong Soai Ca decided to change his brand's teeth after many years of building his image. Although it caused a lot of discussion, this decision is being supported and praised by a large audience. Because, not only does it bring aesthetics, the fact that he cares about his health is also the wish of many fans.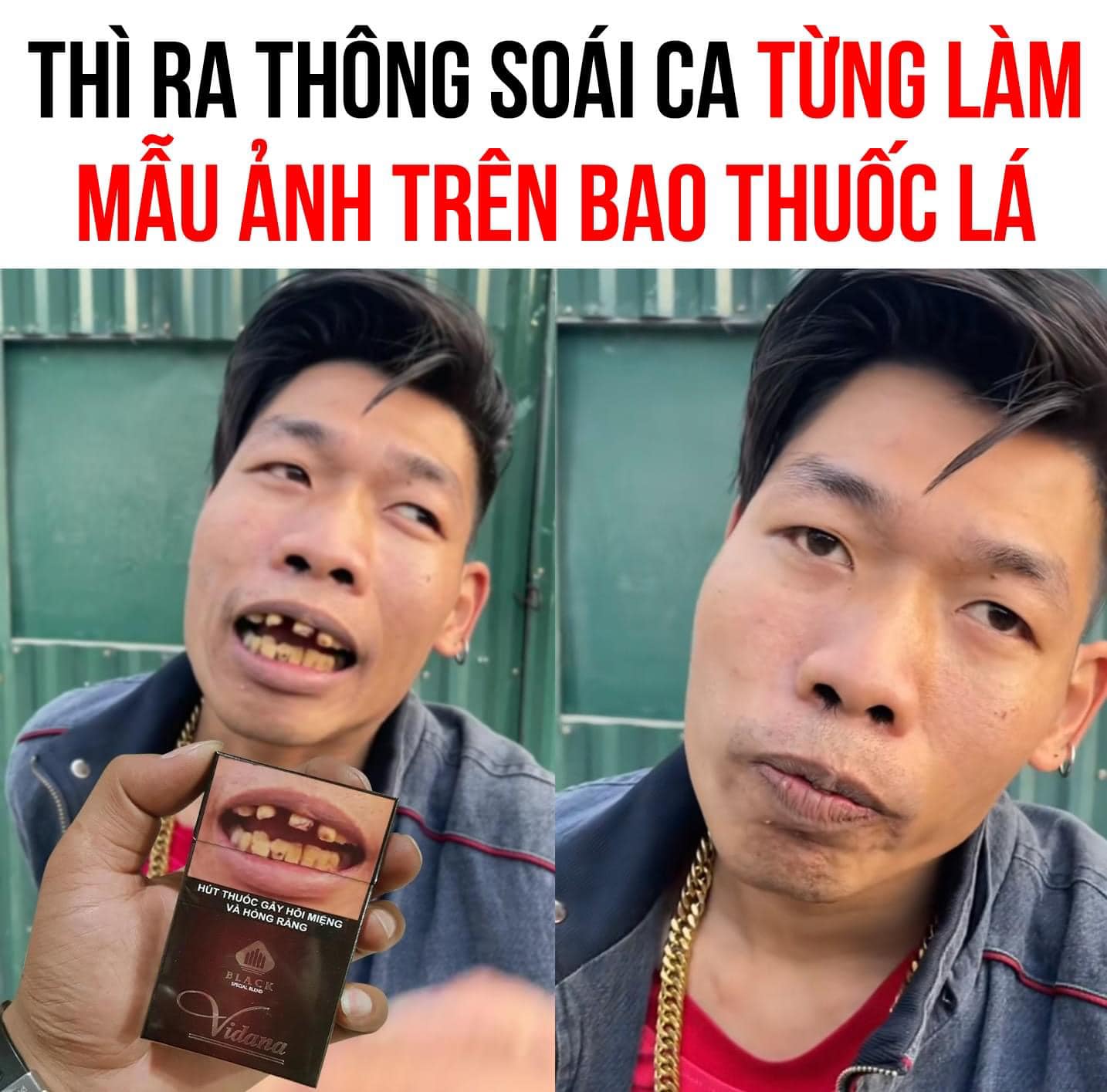 Thong Soai Ca was once compared to cigarette advertising packaging for having terrible teeth. (Photo source: Internet)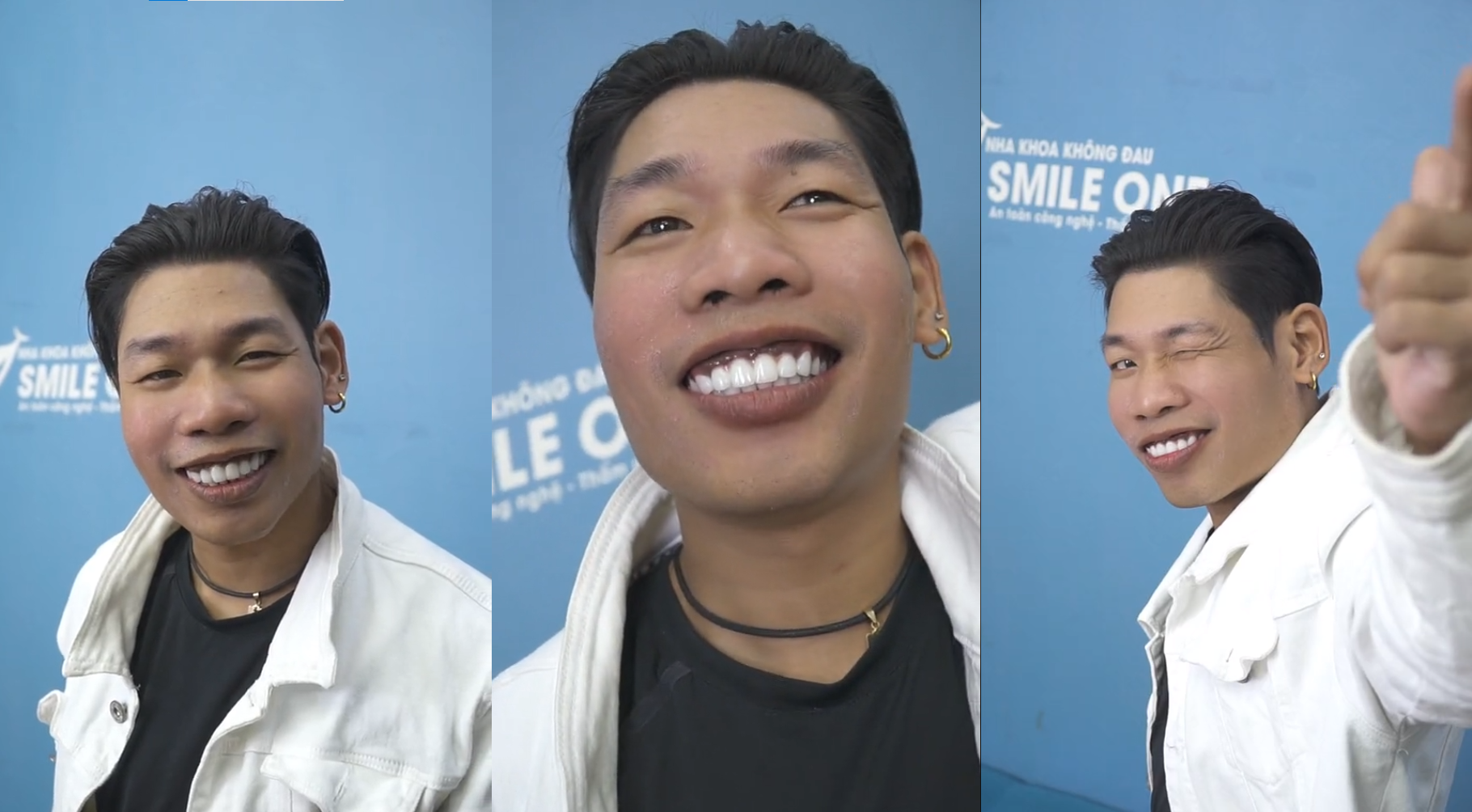 The new interface made his beauty suddenly rank up at breakneck speed.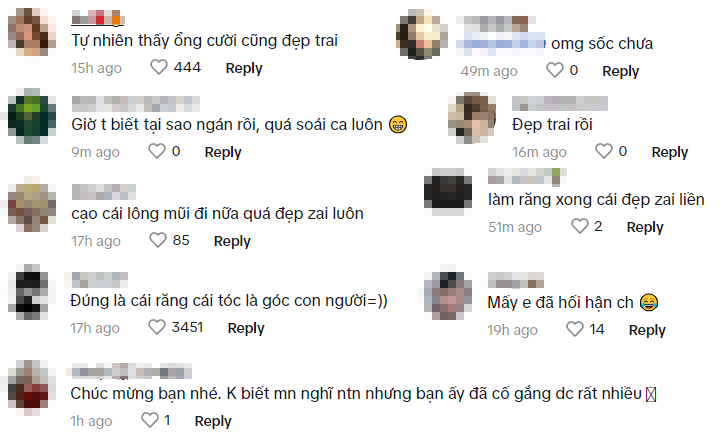 The online community is very excited about his new appearance.
Undeniably, this is an impressive step forward for Thong Soai Ca since his "debut" until now. Perhaps, the male TikToker was truly determined to change and retouch his appearance to become a true handsome man as his name suggests.