According to Ancient Origins, decades-long excavations at the Tomb of Qin Shi Huang in China's Shaanxi province have twice revealed warehouses full of stone armor, a very elaborately crafted but difficult to understand artifact. .
The first was in 1988, in an area called "K9801 Hole". The second time was in 2019, a much larger area with an area of ​​​​144 m2, containing up to 32,392 artifacts.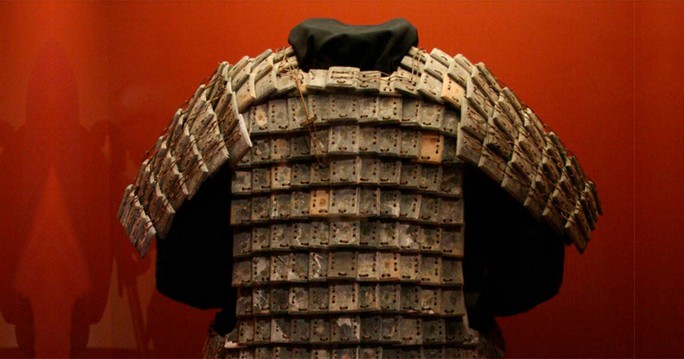 One of the elaborately crafted armors unearthed from the complex of Qin Shi Huang's tomb – Photo: NATIONAL GEOGRAPHIC Museum
What's special is that some of the stone armor sets in the 2nd storage are barely complete, with the stone fragments just drilled and polished. There are also some tools that show this is a stone armor factory.
A study just published in the journal Science Direct, led by Professor Xuewei Zhang from the Laboratory of Biological Archeology of Jilin University (China) has revealed the mystery of these ghostly stone armors. .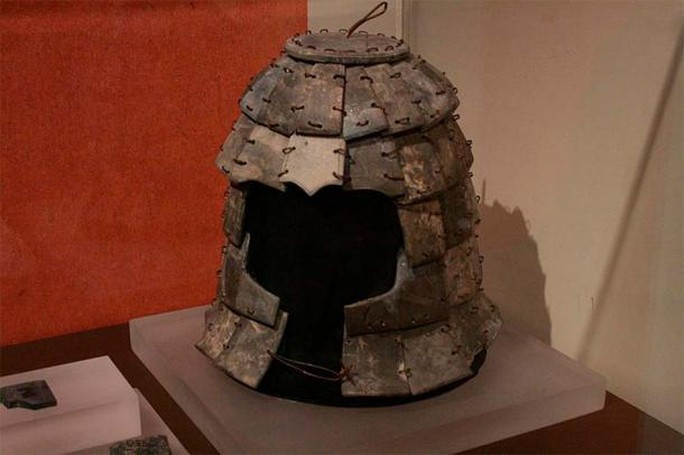 The helmet part of the stone armor – Photo: NATIONAL GEOLOGICAL MUSEUM
New analysis shows that the armor is made of high-quality limestone with minimal joints. The near-finished armor shows that they were intentionally left in such a state, inside the tomb.
The armor manufacturing process was designed to be identical to the leather armor manufacturing process used by Qin soldiers, consisting of nine steps.
The researchers said that these armors were produced not to serve the existing army of that period, but with the intention of making funeral items, serving Qin Shi Huang and his army in the past. battles in the "afterlife".
They say this reflects the reverence and expectations of the afterlife that those who built the tomb of that period had for the emperor. This also indirectly reflects the position and life of Qin Shi Huang during his illustrious reign.