Talking about T1, it wouldn't be an exaggeration to say, this is the team with the most fans in League of Legends, and probably one of the Esports teams with the most fans in the world. Every T1 match passes, people eagerly wait to see the view count statistics and that is always an outstandingly high number. Even Riot and LCK have implicitly admitted that T1 is too important a name for each of their tournaments. Among them, Faker is of course the GOAT and his greatness and charisma are unquestionable.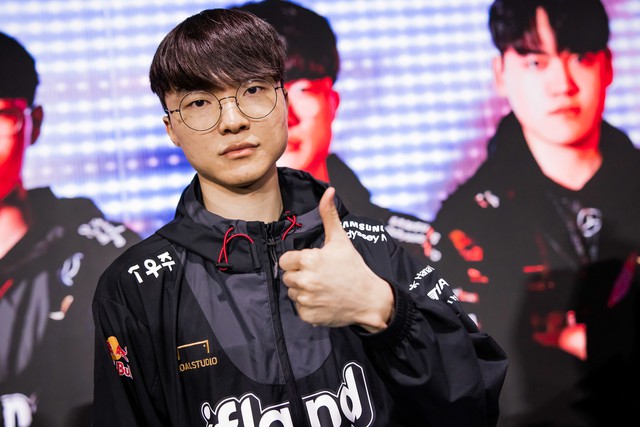 Faker and his T1 teammates are receiving worldwide attention
And Faker's own fans as well as T1's are very large, right in Korea or around the world. We can mention famous names such as singer Heechul of Super Junior or Jin of BTS… And recently, people also discovered a very special fangirl of Faker and T1, who is a famous female cosplayer. HaneAme. Throughout T1's matches at this World Championship, she often posted cheers or retweeted posts from relevant channels. Worth mentioning, despite not having much time, HaneAme also achieved Platinum rank in the game League of Legends.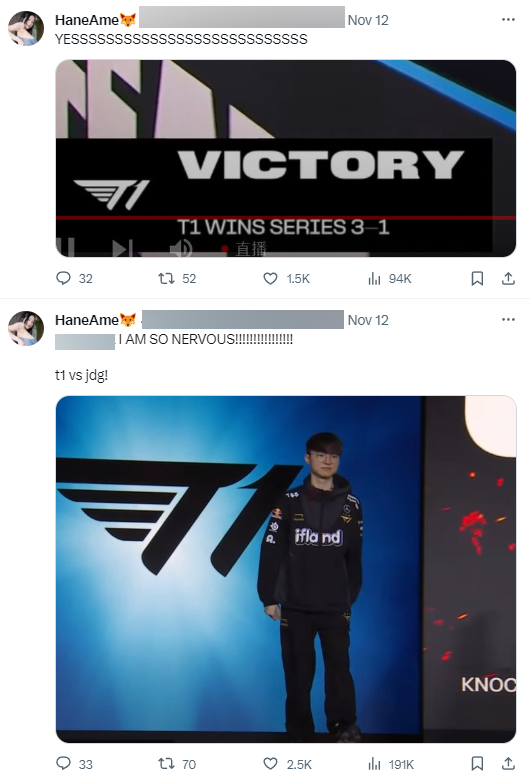 HaneAme is a big fan of Faker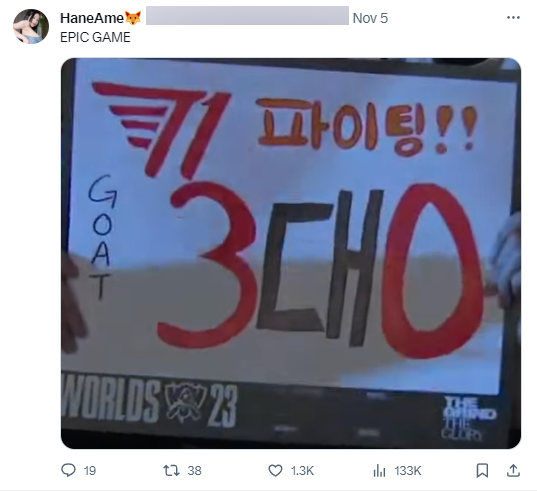 She often posts cheers for T1 in recent matches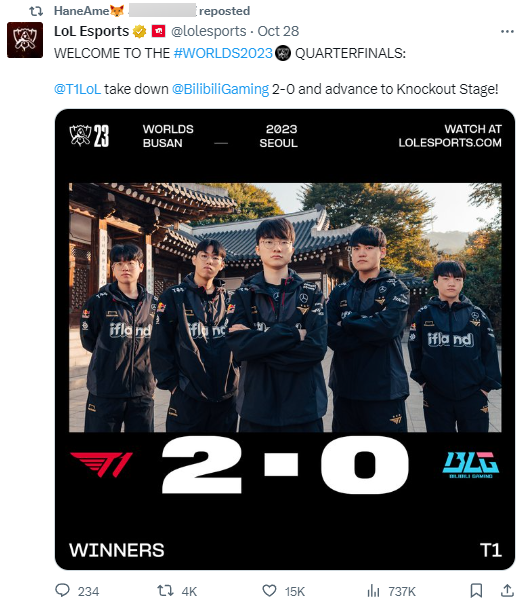 Especially since the win against BLG in the Swiss round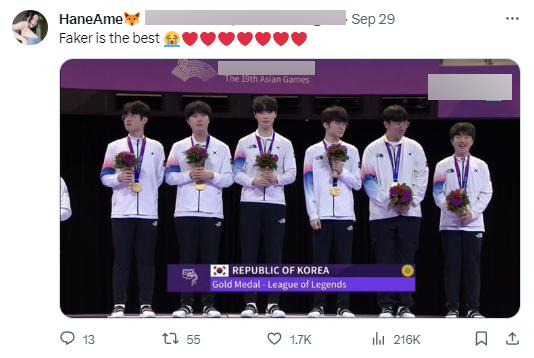 Even at ASIAD, she also cheered for Faker
For those who don't know, HaneAme is an extremely popular cosplayer, especially active on paid photo sharing platforms like Patreon or OnlyFans. Her style can be considered extremely sexy and is enough to make even women blush. The female cosplayer's Twitter account currently has more than 1 million followers and her posts also receive very high interactions.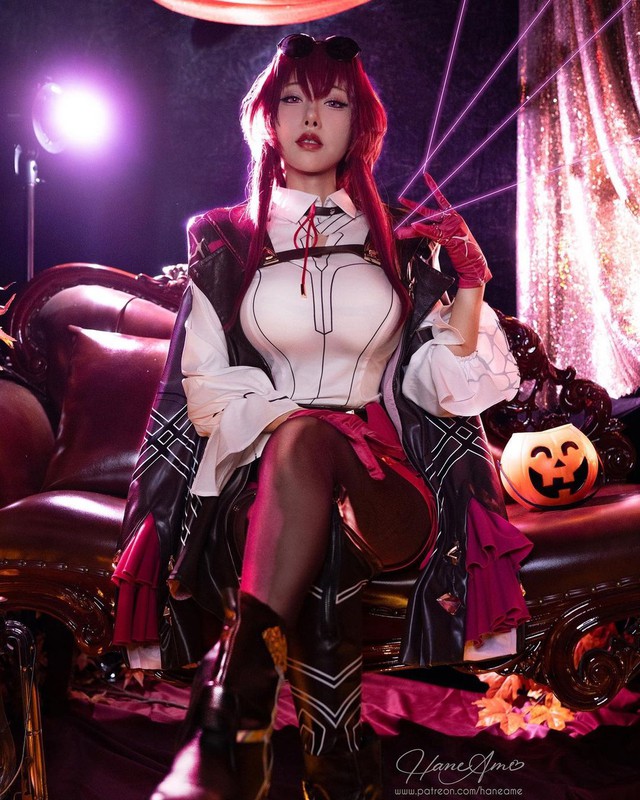 HaneAme is one of the most famous female cosplayers in the world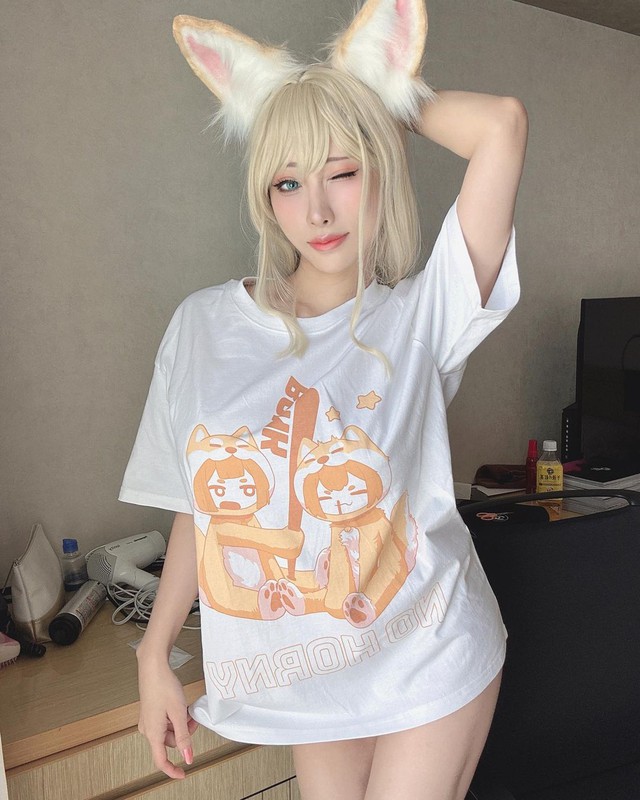 She possesses seductive beauty, perfect figure and sexy cosplay style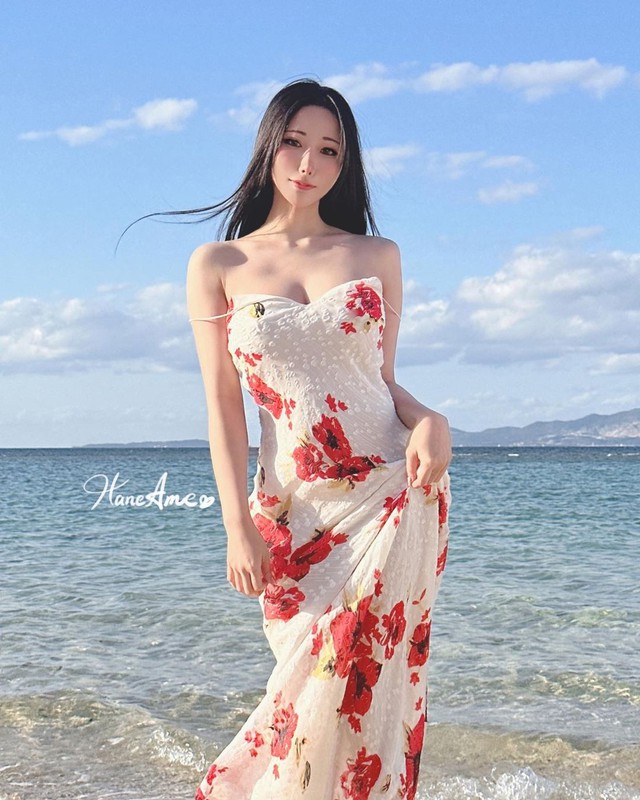 These are probably HaneAme's rare discreet styles
However, in 2023, HaneAme still only often posts about T1 since the win against Bilibili Gaming. Therefore, many "hardcore fans" of T1 believe that the female cosplayer wants to take the opportunity to attract more attention. But whatever the reason, it can be said that T1 currently has the hottest fangirl among cosplayers in the world.