Steam is a video game distribution platform developed by Valve Corporation. Launched in 2003, this software has quickly become one of the leading online stores, offering countless blockbuster titles from developers around the world. For many gamers, Steam is not only a place of exchange, but also an indispensable entertainment platform at the present time.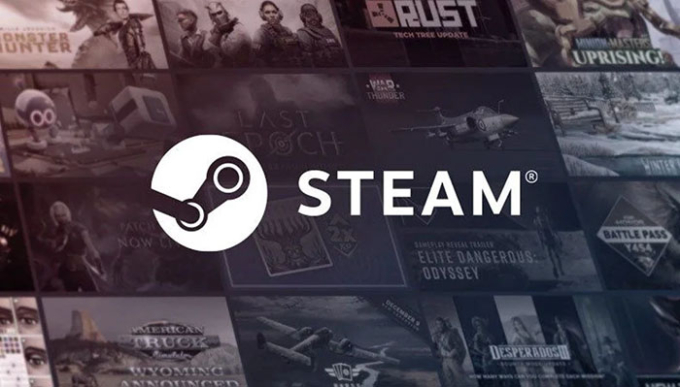 Possessing more than 50,000 different games, Steam is one of the massive "warehouses" that any gamer has ever known.
In addition to bringing popular blockbusters, Steam also owns a diverse network of games in many different segments. Of course, "sensitive" games are also an aspect that players pay attention to. However, this is a delicate topic, not suitable for public discussion. Therefore, many situations that make viewers just feel helpless have happened.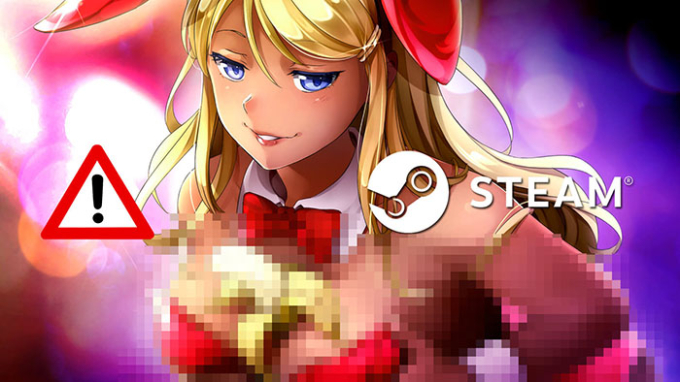 Sensitive game titles are always a topic that attracts the attention of many players
Recently, a gamer had to ask for help from the Steam community because he accidentally "immersed himself" in a "sensitive" game too much. To the point, the time spent experiencing this "super product" also appears on this guy's statistics of the longest-played games in history. Because he couldn't find a way to "bleach it", he reluctantly posted on the forums asking for help. However, the results received were extremely humorous advice, making everyone "laugh" at the enthusiasm of netizens:
– "Don't deny responsibility bro";
– "I have to admit that 43 minutes is truly a dedicated time";
– "Play another game to push it down, sir";
– "Or you can keep it private and hide it";
– "You will have to live with your sins"…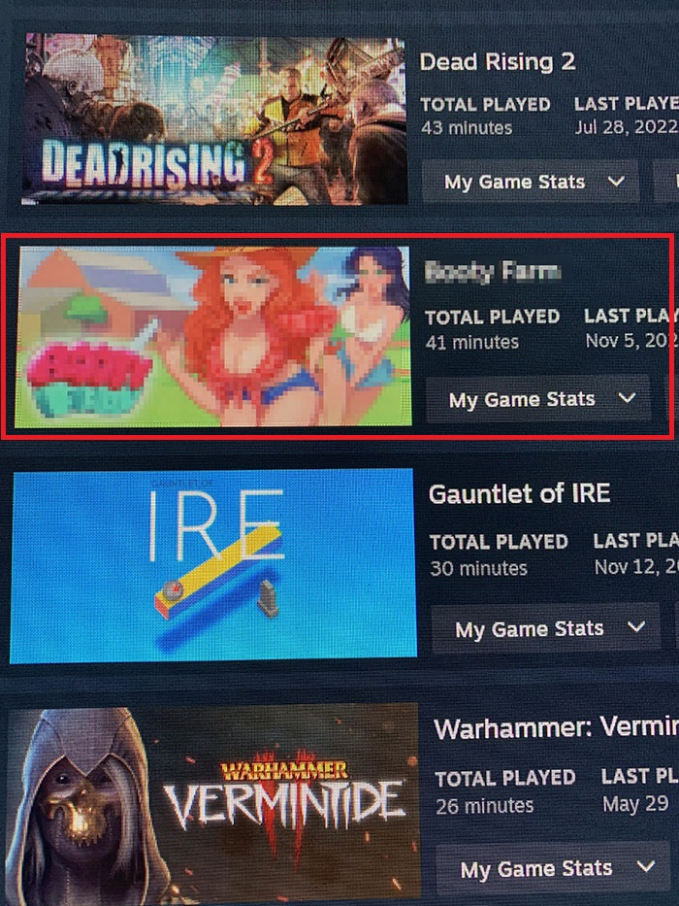 The guy's impressive history with a hot game sitting in a prominent position

The innocent question made the online community extremely excited.
I haven't seen much advice yet, but the community's "sympathy" is causing the post to spread widely. Perhaps, this account made a mistake by publicizing this delicate issue to everyone around. Hopefully in the near future, the above ironic situation will be overcome so that he will be more confident every time he accesses his history.