Before the match between T1 and Bilibili Gaming took place, many people believed that T1 might even lose again against the representative from LPL. Despite being the No. 2 seed in two regions with almost the same strength, BLG defeated T1 once at MSI 2023. It was a difficult defeat for Faker and his teammates to accept. Therefore, this confrontation is not only meaningful for the ticket to continue at Worlds 2023 but also an opportunity for T1 to "revenge".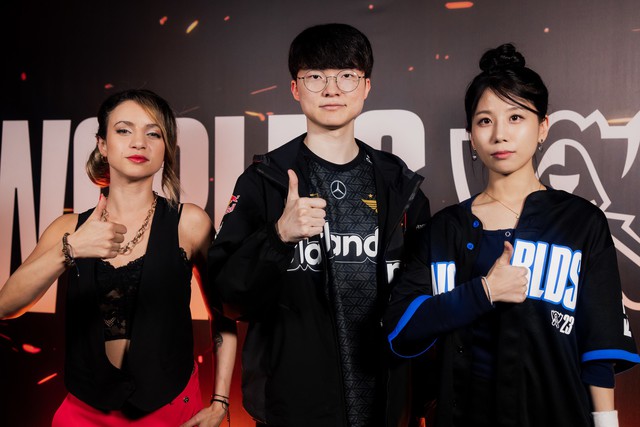 T1 won convincingly against BLG
And indeed, on a sublime day of competition, all 5 T1 members had a flawless performance. Even the situation of Zeus making a mistake in game 1 or getting a solo kill in game 2 doesn't matter in the big picture. Zeus himself, with many highlight situations, contributed greatly to T1's victory. Of course, the match was still "dissected" and the name that attracted the most attention was of course still Oner. T1's Jungler had an excellent day competing with general Jarvan IV.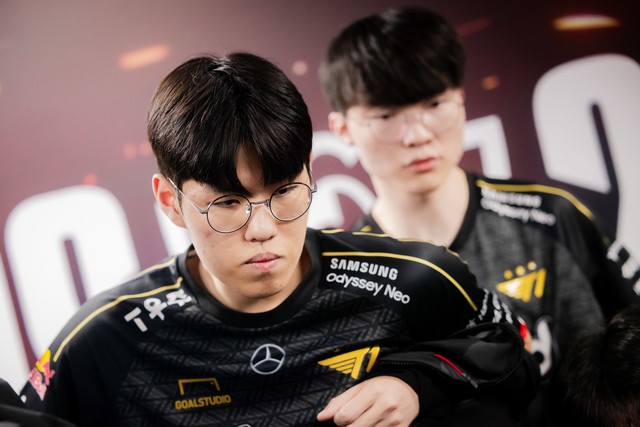 Oner had an excellent playing day
In the second game, there was a situation at the beginning of the game when Faker was "ganked" by XUN. BLG's Jungler was very cunning and sneaked past T1's vision. That situation caused Faker to be defeated even though he lost Flash. Oner himself then moved out and used his skill set to force XUN and Yagao to retreat. However, many viewers believe that in this situation Oner failed to counter gank by moving one beat slower than the opponent.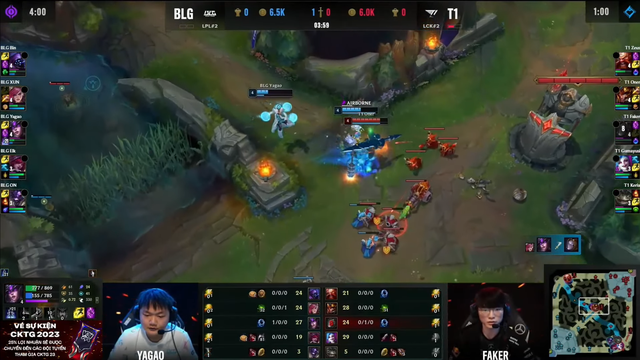 Oner's counter-gank situation in game 2
However, after reviewing that situation, many people admitted that Oner handled it very flexibly and appropriately to the situation. In the context that Faker has been defeated and the opponent still has his entire skill set, losing more people is something that needs to be avoided. At the same time, Oner also forced Yagao to Recall and kept the entire wave of soldiers for Faker. This situation not only helps Faker stay in the lane well, but also makes Yagao himself not benefit too much even if he has a kill.

The audience thinks that Oner should receive compliments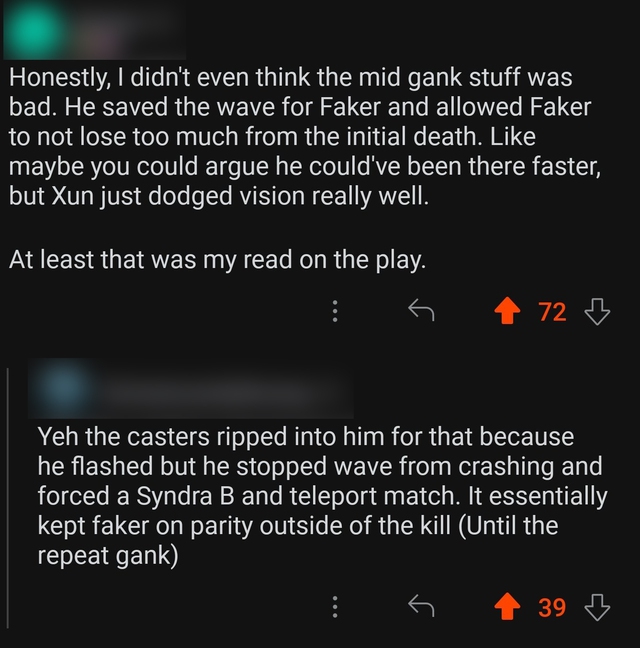 Some opinions show that Oner handled the situation after Faker was defeated as perfectly as possible
For the rest of the match, Oner performed excellently as seen. Many T1 fans believe that if Oner really regains his form, T1 will have an extremely easy time running the game. Once the entire T1 team returns to their unbeaten days, even JDG or Gen.G will need to be cautious.