Entering the match with Gen.G in the second round of the Swiss round of the 2023 World Finals, T1 was considered the "underdog". However, because the format is BO1, many T1 fans also believe that the home team can win. This is even more valid when T1 has a big advantage when Faker has the First Victory and the other lanes all perform well. But then Gen.G gradually regained its position when Chovy – Peanut had the necessary level. In the end, Gen.G continued to win against great rival T1.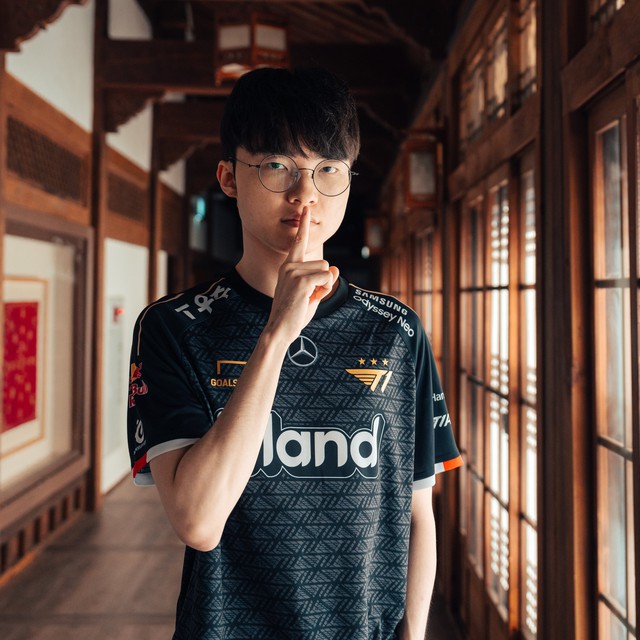 Faker and his teammates were unable to win against Gen.G
The match showed that Gen.G performed well which is one thing, but the T1 players themselves also had many mishandling situations. As in his co-stream, SofM commented that T1 had a "too greedy" pick and ban when they were eligible to win but still chose Aatrox and the squad was too fragile. In addition, Oner was also continuously "dried" by SofM when T1's Jungler was completely "outplayed" by senior Peanut.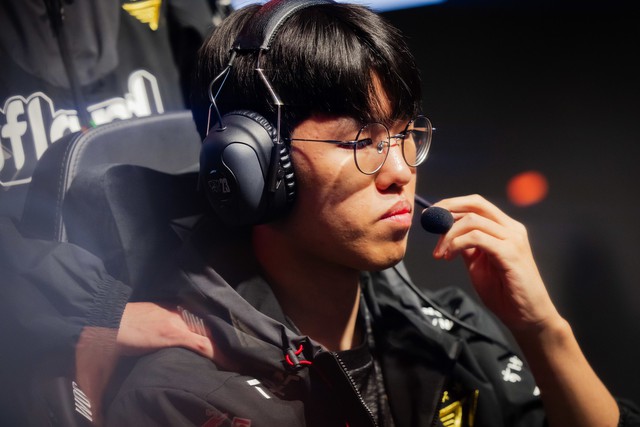 Oner is extremely "dried".
In addition, after the match, Riot itself also revealed a parameter related to T1 players. Accordingly, in a lane situation, Faker is the player with the highest gold difference in lane and among the entire T1 team, only Faker has the best economy. The amount of gold Faker had was even more than the Gen.G team in that situation combined.

Faker's economic output is the most
In addition, when comparing indicators such as damage per minute, damage percentage,… Faker is also completely superior to Gen.G's lane partner, Chovy. Worth mentioning, Faker uses Oriana – a champion that only has the effect of creating gameplay, performing combos in combination with Jarvan IV and will have less and less effect later on. As for Chovy, he uses Akali – the most mobile assassin general in League of Legends.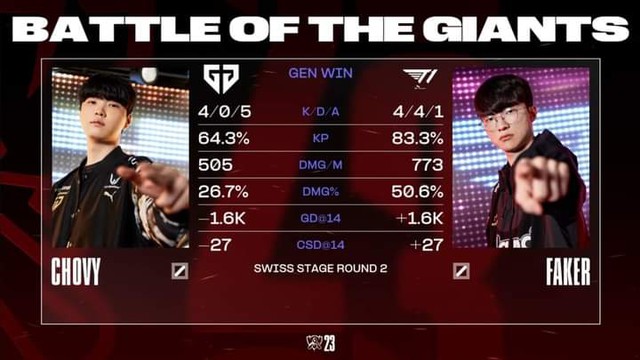 Faker also possesses superior stats compared to Chovy
Witnessing Faker shine, the LoL audience couldn't help but feel regretful because if all four remaining T1 players played well, this team would have had a chance to take revenge. There is even a "half-joking, half-serious" opinion: "So T1 only wins when Faker plays a background role?".
The audience was both happy and worried when they witnessed Faker "carrying the team".
T1's failure is a collective failure. But at the present time, T1 players are making their fans worried by not showing their best performance at this World Championship.