In the match between LOUD and GAM Esports, the loss of the VCS representative was extremely clear, even when the VCS representative was the team in control. In particular, this was GAM's second consecutive loss to wildcard teams, counting only matches at international tournaments. This shows a certain regression of VCS representatives before themselves in the past and against teams from regions that were considered equal or even weaker.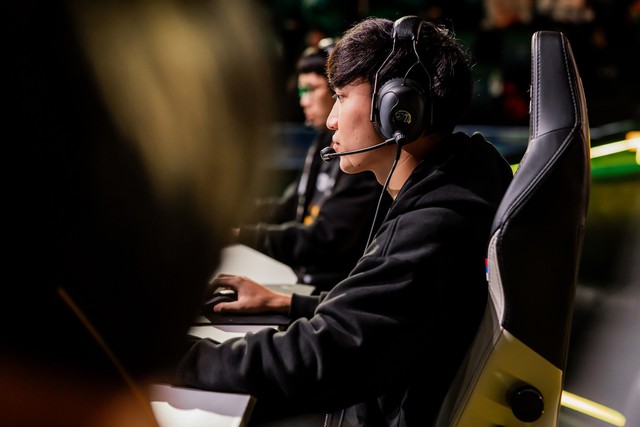 GAM failed simply because they played worse than LLL
Notably, it is the VCS bot pair as this is the strongest viewed duo in Vietnamese League of Legends today. One is a Gunner who has long established his reputation, and contributed greatly to the runner-up achievement of SBTC Esports and GAM's championship in 2023. The other person is even a familiar name in tournaments. internationally after entering this playground for a long time. However, on a day when GAM's top wing could be said to have played well, it was the bot pair that was the team's weakest link.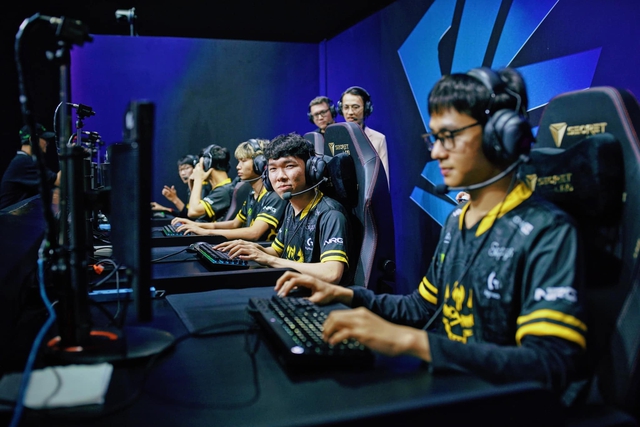 The Slayder – Palette bot pair had a disappointing day
Riot itself has repeatedly "scanned" the camera into the mini map on the screen to show the difference in vision between GAM and LLL. As in one situation, if LLL showed that they had covered the entire area around the Dragon cave, then GAM's number of wards was strangely small. Not to mention, in both games, Palette also used skills incorrectly many times (both in terms of target and timing). Worth mentioning, both Nautilus and Rell in Palette's hands are extremely important generals in the laning phase or even in team fights.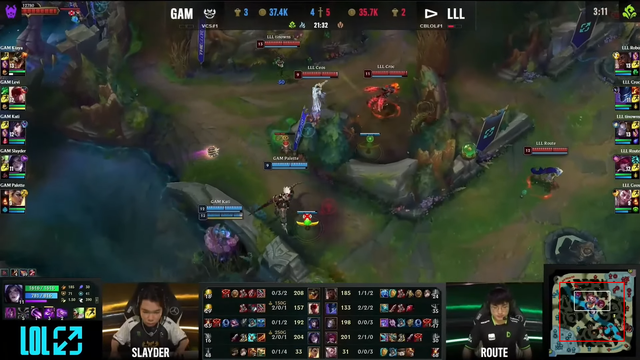 LLL's vision score is clearly different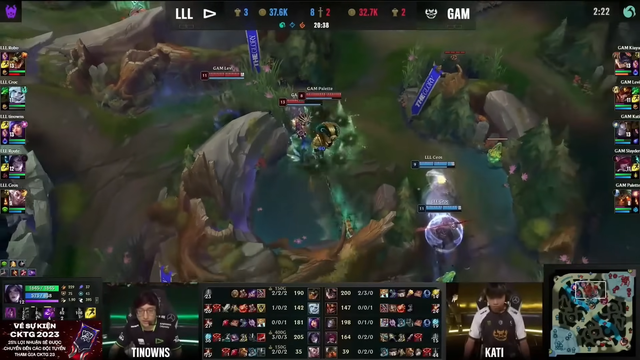 The Palette itself with champion Nautilus has less impact than Rakan on LLL
As for Slayder, it can only be said that he had an extremely underpowered match. GAM's ADC in game 1 had almost no Rebel Storm phase that actually caused damage. Meanwhile, through game 2, Slayder's Kai'Sa simply had almost no effect at all in the late game. Slayder's item build with general Kai'Sa (Cang Dao, Fang Nashor, Wind God Sword). These equipment are completely incomparable to Route's Xayah. Meanwhile, Robo's K'Sante only needs to have anti-magic items and Slayder is almost no longer effective.
Slayder was solo killed in game 1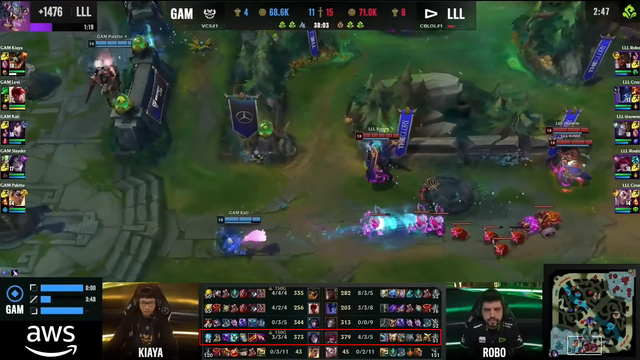 Kai'Sa did no damage in game 2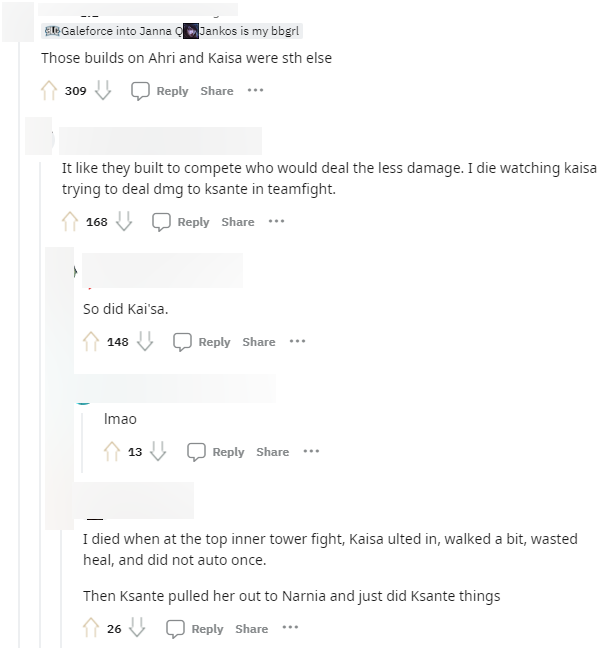 International audiences expressed confusion about Kai'Sa's outfit
Not only Riot or international audiences, but VCS fans themselves also realized that the bot pair was GAM's weakness in the match against LLL. Of course, both still have one more chance to correct their mistakes before R7. But not many people have faith anymore, especially when R7 can be considered just as strong, if not even more powerful than LLL itself.