For a player who has fought his entire career in SKT T1/T1 and for League of Legends like Faker, any words honoring him would be superfluous. Faker's talent, personality and influence are no longer strange to fans. And over time, these factors are not obsolete, making people more admired for the strong vitality of the "Demon King". Perhaps, it will be a long time before there is a player that the whole village of League of Legends has to mention and even the opponents with many predestined relationships must respect.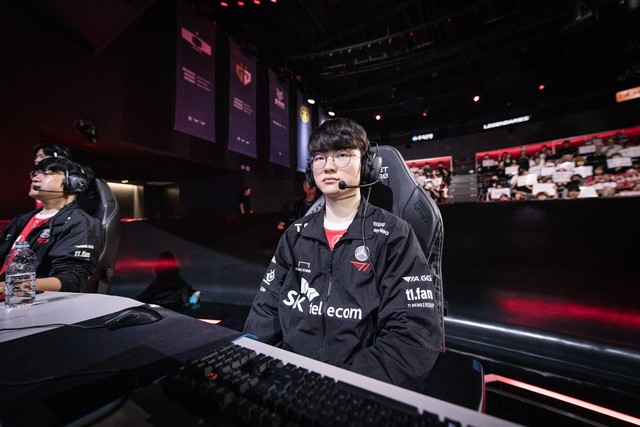 There are too many beautiful words to talk about Faker
Faker's greatness to Esports is undisputed, but the community often debates why Faker can reign at the top for so long. Recently, Riot has personally made a video analyzing Faker's thinking as a reason to emphasize the persistence, experience and talent of the T1 mid laner.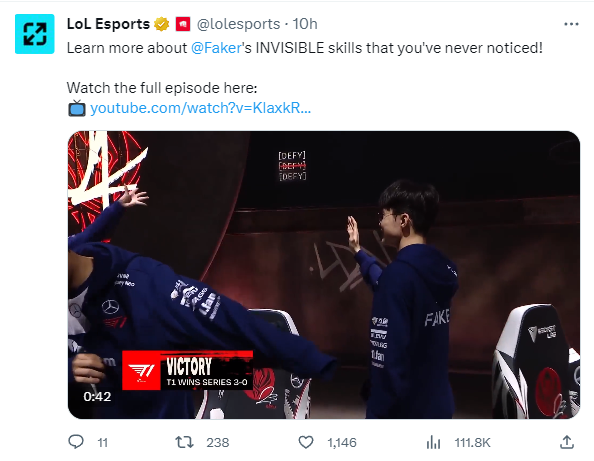 Riot also had to make a clip analyzing Faker's skills
According to Riot's video, each situation made by Faker is intended to create maximum advantage for himself and his teammates. When Faker pushes minions to the enemy turrets, he won't miss a minute to roam or simply ward for map control. Faker also calculates the opponent's moves (here Chovy) and map elements exactly like a machine. As soon as the Resurrection County settlement appears, Faker will rush to exchange blood for an advantage and roam. Even Faker's seemingly aimless Teleport also helped his teammates create a radical victory in the lane (against Liiv SANDBOX). After that, T1 took down Clozer, took Baron and had the premise to end the match.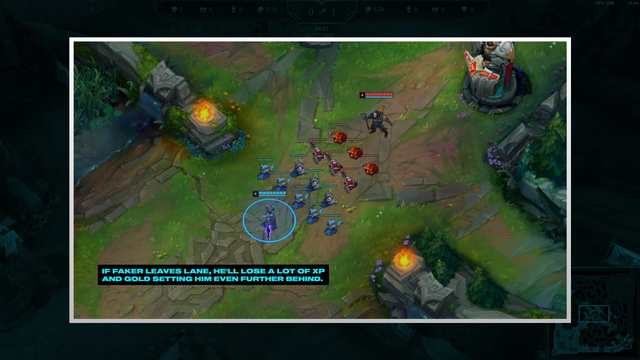 Faker's every move has a clear intention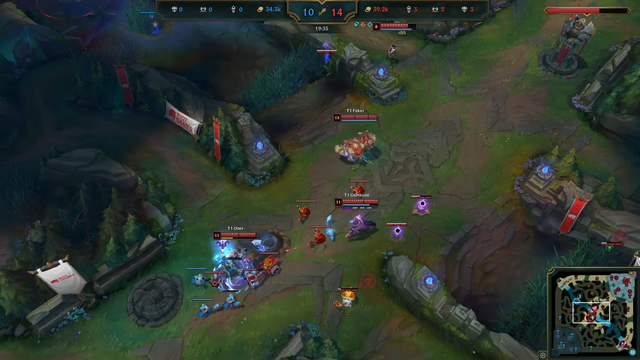 Even a seemingly aimless Teleport can be the premise for a victory
These are skills that almost any professional player needs to master, but with Faker alone, he performs his actions precisely in certain processes and order. Not to mention, Faker's macro skills also help his teammates, both more confident in handling and have space to express themselves. It was Faker's invisible effects that helped him and T1 win good results.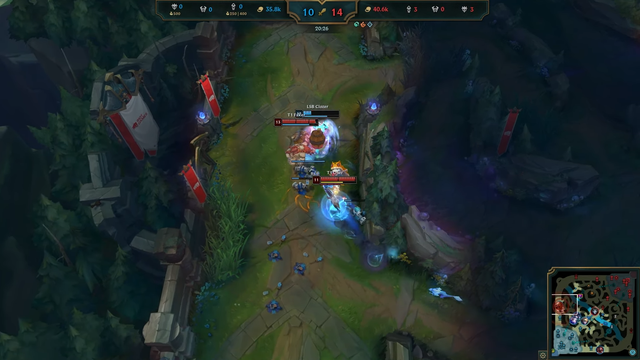 After the above Teleport phase, T1 caught Clozer, took Baron and won against LSB
But according to many fans, Riot's analysis video is only professional and incomplete. Faker's persistence is also reflected in his professional attitude and this is the prerequisite for creating a great Faker. T1's Mid laner has always been wholeheartedly devoted to Riot's game throughout his career. In particular, Faker is probably one of the rare people who always reads the patch notes carefully and understands each of the strengths and weaknesses of any champion he plays or faces.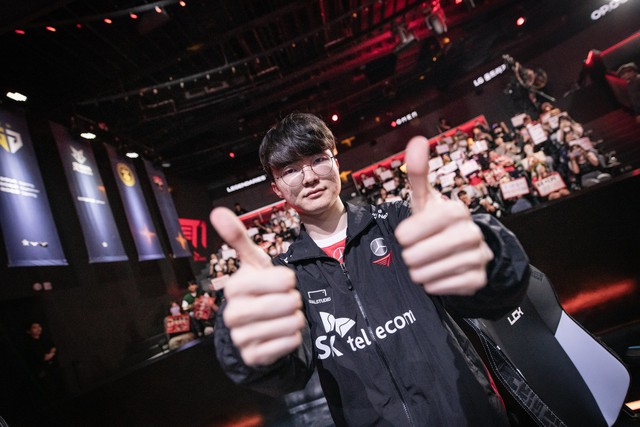 Faker's greatness is unquestionable
Faker's greatness is due to many factors and most importantly, Faker has maintained all of those factors for a long time. This is Faker's greatness and makes the LoL community even more worried, if one day he can no longer see Faker roaming in the professional League of Legends village.