As you know, in recent years, besides developing its game, Riot has also focused on community activities to expand its spread and influence worldwide. These include acquiring VCS from Garena and supporting the organization of viewing parties for matches at the VCS tournament as well as MSI and Worlds; Support small areas in enhancing the appeal of League of Legends (typically CBLOL)… In addition, at Worlds 2023, Riot also specially applies many activities combined with important in-game elements. important.
Worlds 2023 has gradually come to the final stage
Accordingly, as audiences watching tournaments can see, occasionally there will be a notification running across the screen with the content: "For each Water Dragon defeated, Riot will make a donation to raise awareness about global water crisis and efforts to solve the problem". According to the explanations of the commentators as well as from the announcement on Riot's homepage, after Worlds 2023 ends, Riot and Amazon Web Service will donate the proceeds to the Water.org organization to support 70,000 people in need. poverty, helping them have long-term access to clean water and sanitation.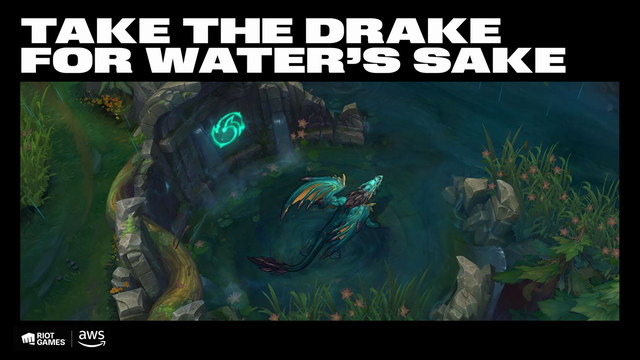 Riot launches program to support clean water through each Water Dragon defeated in matches at Worlds 2023
However, a sad coincidence is that the Water Dragon is the unit that was defeated… at least at Worlds 2023, with only 46 Water Dragons defeated throughout all games from the Play-In round to after the Semi-Final match between JD Gaming and T1. Meanwhile, Water Dragon is the most defeated buff at Worlds 2022, with 74 Dragon buffs won by teams. At Worlds 2023, the two Dragon buffs that are defeated the most are Earth Dragon and Fire Dragon.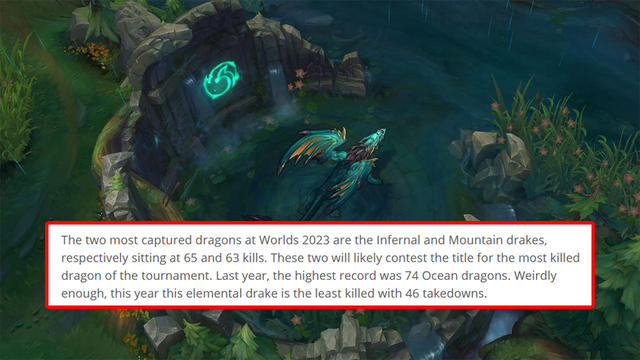 But Water Dragon is the buff that will be defeated at least at Worlds 2023
Of course, Riot was ridiculed a lot by the community about this issue. However, in this regard, Riot may have been "unjustified". Because, they cannot influence the Dragon spawn rate in each match. Second, Water Dragon is one of the very strong buffs in this tournament. Therefore, teams must play with maximum caution whenever the Water Dragon Soul buff appears.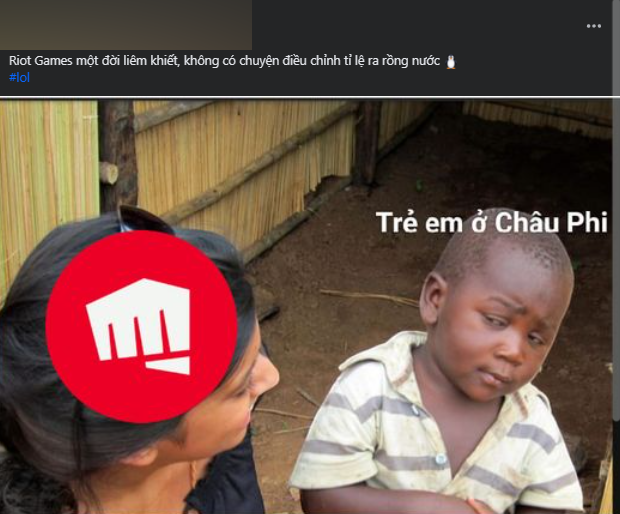 There have been sarcastic comments from Riot about Water Dragon releasing too little
Finally, with many matches where the force difference is too large, a team has almost no chance of touching the Dragons. Therefore, the number of Dragons at Worlds 2023, regardless of element, is much less than last year. Typically, in the match pair T1 – LNG Esports, throughout 3 games, the LPL representative did not get any Dragon buffs.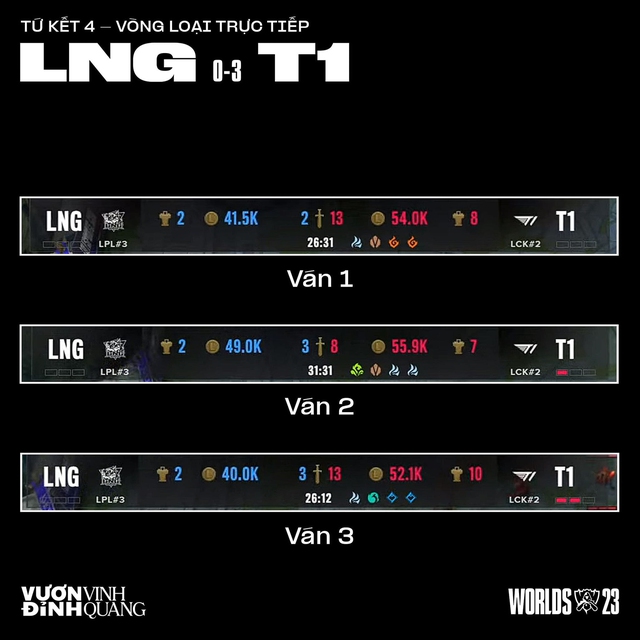 But typically in the T1 – LNG match, LNG itself cannot get any Dragon buffs
Furthermore, with such policies in place, we can believe that Riot will have a reasonable solution. And the fact that the Water Dragon buff is small probably won't affect this publisher's plans.
https://gamek.vn/riot-bi-mia-mai-sau-cay-vi-mot-yeu-to-quan-trong-tai-cktg-2023-178231116175352387.chn