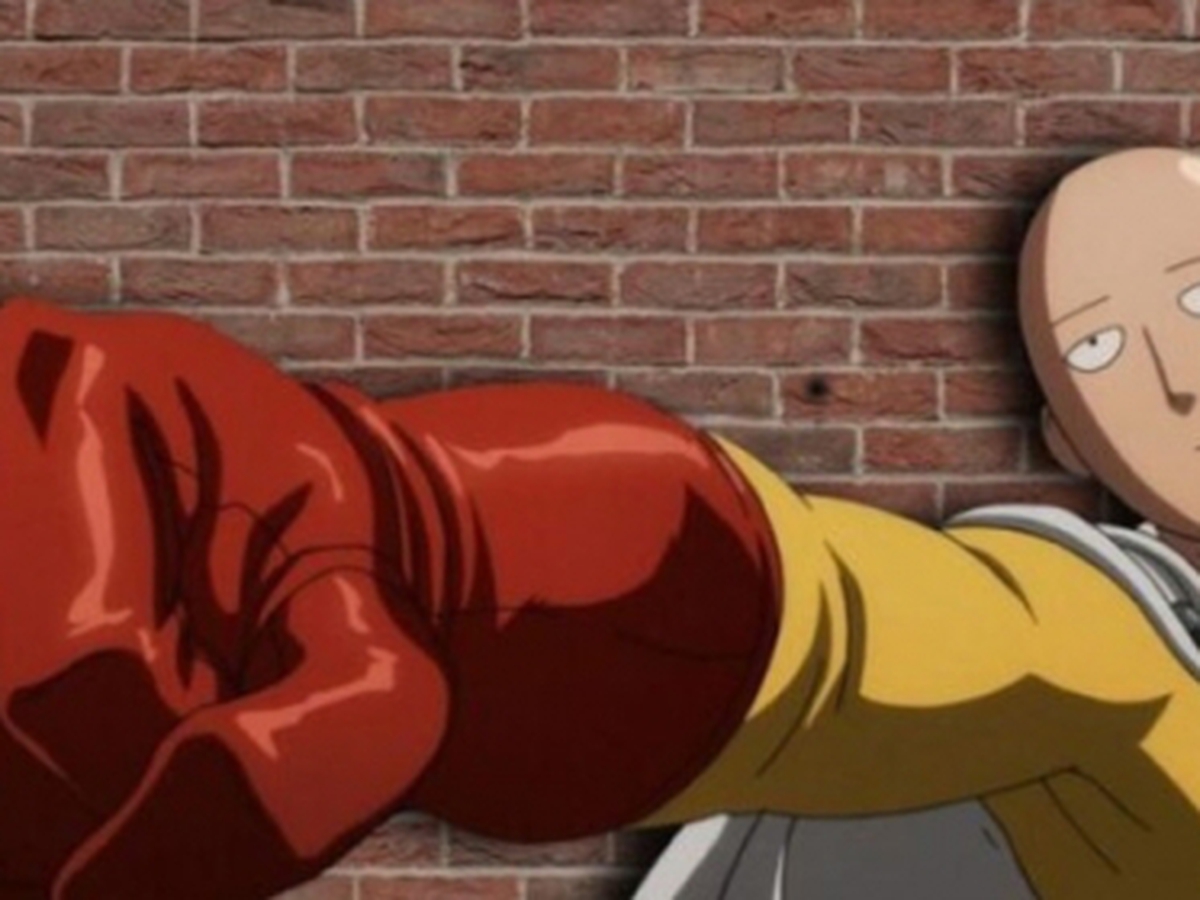 Saitama – the main character of One Punch Man has never been an ordinary hero. From destroying monsters with just one punch to silly actions like "sneezing Jupiter", Saitama has always been a character with special appeal.
But the new manga chapter brings us something even more unusual: Saitama breaking the fourth wall. At first glance it seemed like a joke, but this action created a lot of speculation among fans.
The situation leads to the breaking of the Fourth Wall
In the latest chapter, Saitama feels frustrated while chatting with heroes Flashy Flash, Genos, and Speed-o'-Sound Sonic. He decides to spend some time with King and even shares a photo of Manako (the monster that recently came to his and Flashy Flash's aid) for King to see.
Saitama captured Manako in only 3 frames
The duo King and Saitama quickly arranged an ambush to capture Manako and immediately succeeded. The most curious thing is Saitama's comment on this event: "It only took 3 frames".
Breaking the Fourth Wall: Important Details or Simple Pleasures?
What's interesting is that Saitama had never broken the fourth wall before this volume. It left fans asking: "What is the relevance of this action?"
When a character breaks the fourth wall, it means they know they are part of a fictional story. Similar examples can be seen in characters like Marvel's Deadpool, who frequently interacts with readers.
Saitama fights Flashy Flash
But is this event in One Punch Man a sign of something deeper or just a passing joke? The chapter itself could have had another fourth wall, more subtle but no less compelling.
During Flashy Flash's fight with Saitama, our hero moves so fast that the designers simply enlarged and copied his previous appearance. This detail, along with the "three frames" comment makes us wonder if Saitama might be more aware of his fictional world than we initially thought.
A character's acknowledgment of their own fictionality can be a powerful element in storytelling. Such awareness allows the character to overcome conventional limitations, simply because he realizes that these "limitations" are as fictional as he is. Perhaps Saitama's ability to understand the fourth wall is actually the key to his seemingly limitless power.
Although we cannot be sure what this fourth wall means, there is no denying that it has piqued the interest and curiosity of fans. Will future chapters reveal that this fourth wall awareness is the real secret to Saitama's strength?