As you know, since the VCS organizers announced their punishment for negative behavior, SBTC Esports players seem to have had to put their careers on hold. Because, even though they don't have a Global Ban like Zeros and can still practice League of Legends, perhaps except for Nper or Vinboiz, names like DNK and Dia1 have almost run out of motivation. Especially Dia1 when he just came back from the "night night" penalty and played for exactly 1 more season before receiving a second penalty.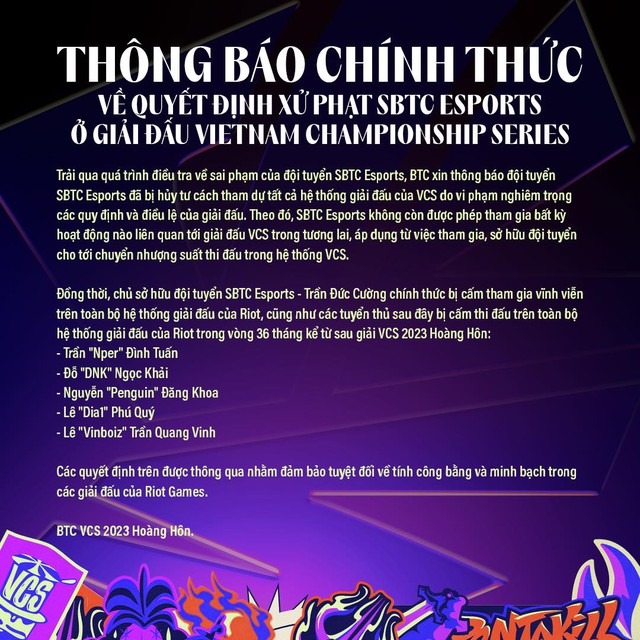 VCS BTC's penalty for SE
After a period of silence, SE players have begun to make moves to return to fans. Over the past few days, Dia1 and Nper have posted stories announcing that they will be able to stream again and survey audience opinions. After all, players are still not completely banned from League of Legends, so this can help them both earn some extra income from livestreaming and not be "out of the meta" if they can return one day.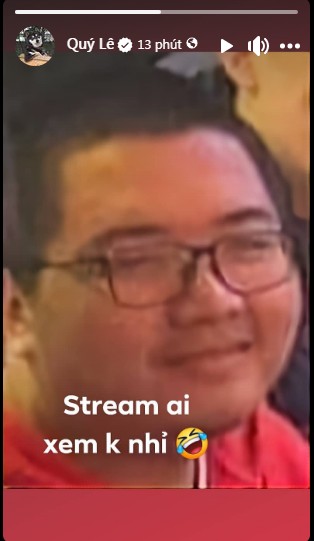 Dia1 surveys whether to switch to livestream or not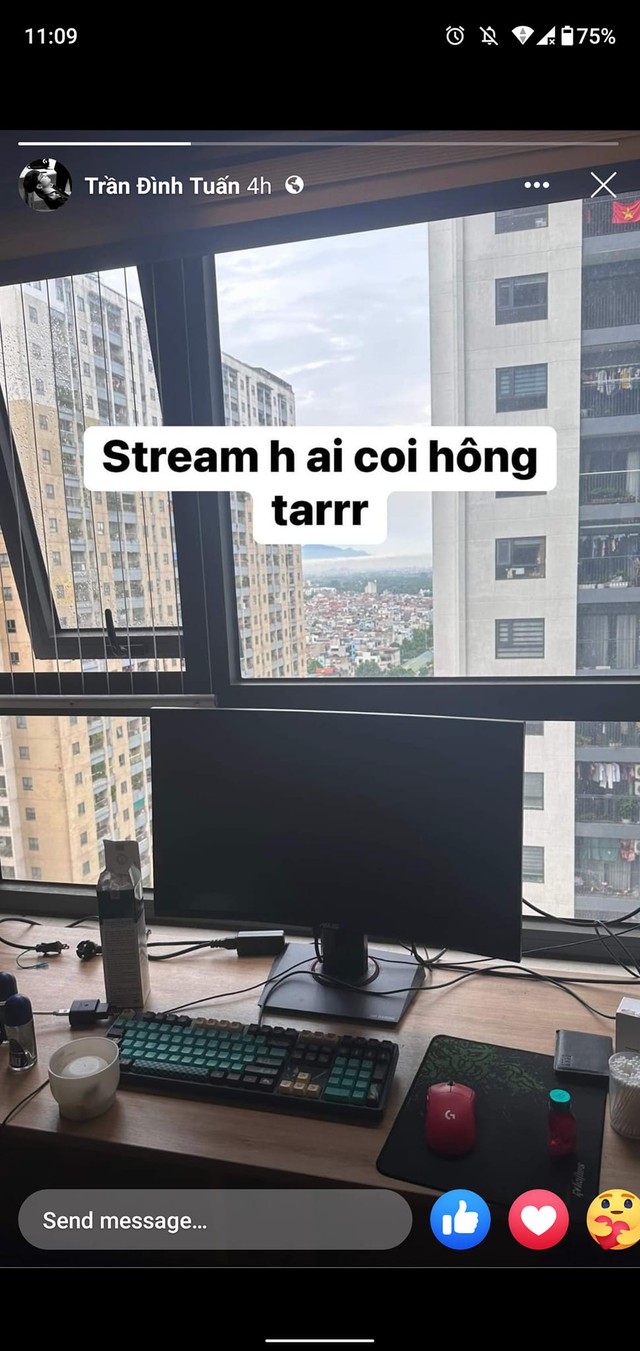 Nper also has similar actions
However, the response to this was a "nasty" reaction from the audience. Specifically, on many forums, many people affirm that they will never visit the streams of players with negative behavior. Some other opinions analyzed more clearly and commented: "Before competing, not many players had a good number of views, mainly streaming on Zeros channels, Mr. Ba (Teacher Ba ). Now that there's still negativity, who will want to watch?" . Many people even think that these players have a high chance of streaming and then having to create content in the "min max" style (related to negativity) like the case of Zeros.
Furthermore, for Vietnamese players, livestreaming requires a lot of investment, from content, style to support crew. Even the top VCS celebrities like Levi don't have too many views. Compared to famous KOLs, it's even more difficult for SE players.

VCS audience voiced "blasphemy"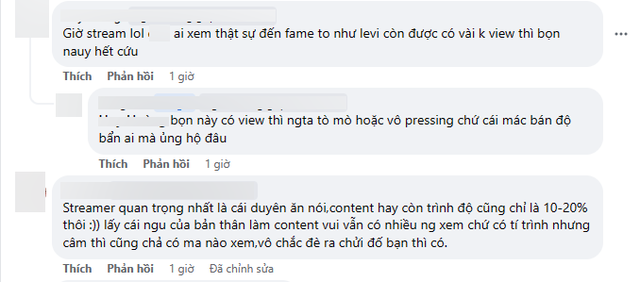 The audience's comments are very reasonable

Streamer work in Vietnam is not easy

Not to mention the former SE stars are still "stuck in scandal".
Maybe for now, players will still stream regularly but need to be mentally prepared for the unsatisfactory number of views leading to many but ineffective livestreams. The stream channel can even become a tool for the community to express frustration over past negative behaviors of players.