There has been a rumor recently that Activision's Sekiro: Shadows Die Twice will get an anime adaptation. How bad is it? Check it out with Game8Z.
If meFans are a person who likes to play games with high difficulty, then the name must be Sekiro: Shadows Die Twice was no longer a stranger. For those of you who don't know, this is the game that won the game of the year in 2019. And recently there was a rumor that it seems that Activision is looking to revive this masterpiece through a series. anime. What is the beginning and end of this rumor? Let's check it out with Game8Z.
Specifically, a Twitter user named t.me/oecuf ─ Anime News Account has revealed that an anime project about Sekiro: Shadows Die Twice is in the works. It is worth noting that this Twitter account is extremely reputable in the information community. So we can believe that Sekiro: Shadows Die Twice could actually become an anime in the not too distant future.
When it comes to Sekiro: Shadows Die Twice, players not only remember the difficulty of the game, but also remember an extremely deep plot and the legends surrounding that plot. In addition to the plot, this game also takes the theme of Samurai and ninja in Japan's Sengoku period. And as meFans know, a lot of studios or authors love to take Samurai as well as ninja as the theme for the series. anime.
In addition, the game Sekiro also has a fan base that is not only large but also extremely dedicated even though it was released quite 4 years ago. Fans of this game have shown their support for the studio on various social media platforms and forums. So in terms of economics or profit, Activision will definitely agree to make the anime version of the game. After all, there are still quite a few mysteries in Sekiro: Shadows Die Twice that this game company has not answered.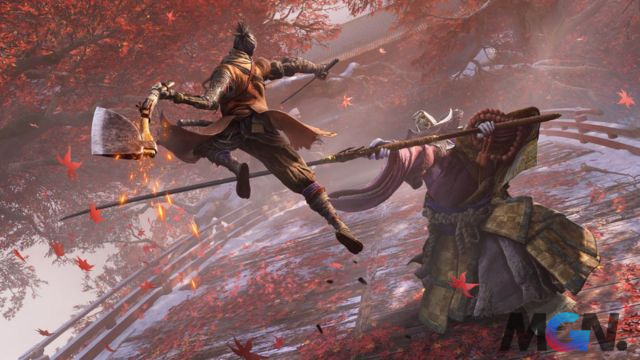 SEE ALSO: One Piece: Luffy's Gear 5 awakening scene in anime may be made by filmmakers from Warner Bros.
At the present time, the Sekiro: Shadows Die Twice becoming an anime is still just a rumor. But this is also a very potential project for Activision to consider implementing. That's why to be able to update more information about this project in the future, please remember to follow Game8Z.